Faith Hill Hilariously Shares A 'Very Rare Look' At Tim McGraw In New Video
By Kelly Fisher
January 4, 2023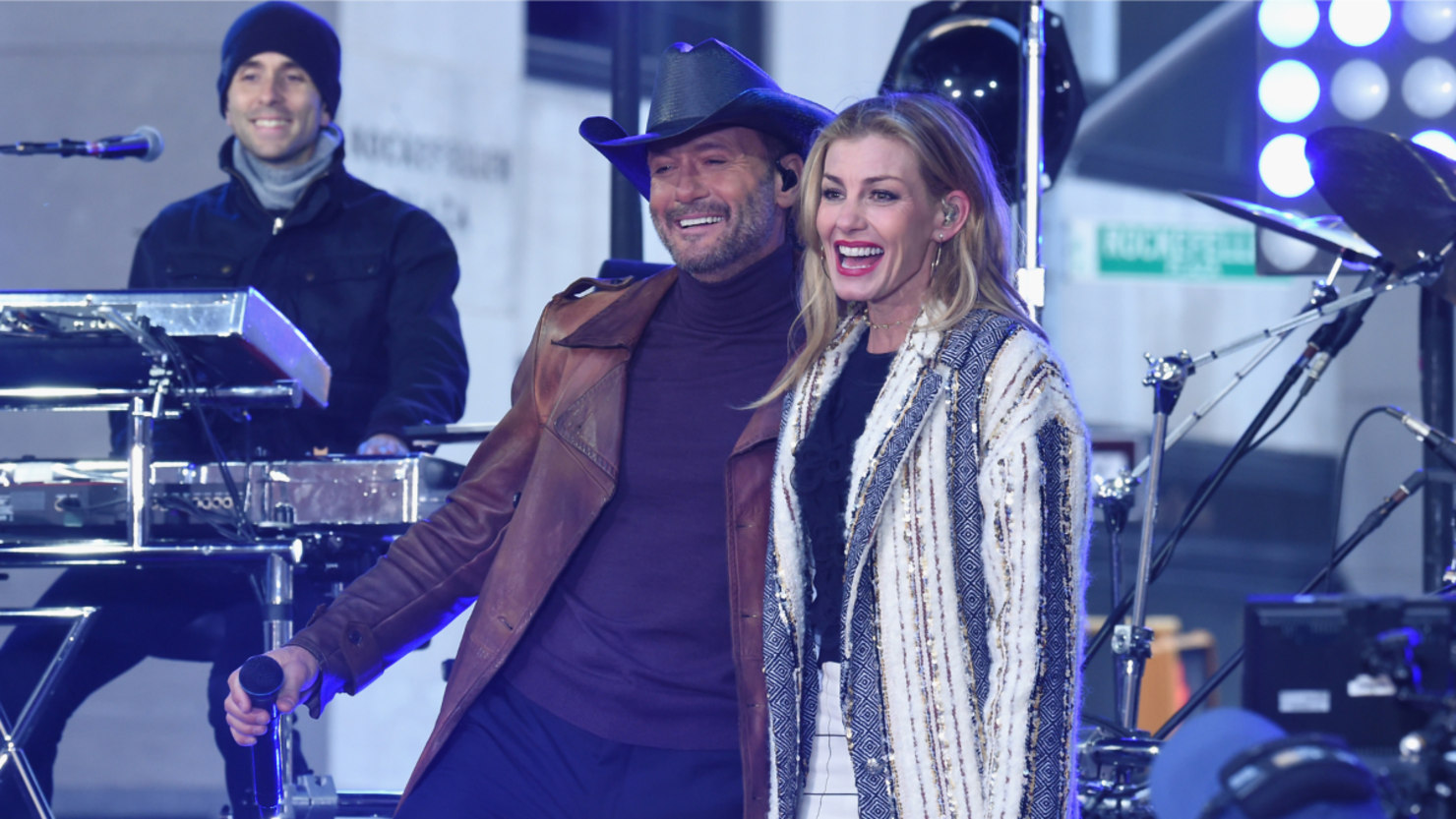 Faith Hill has officially given her Instagram followers the content they didn't know they needed.
Hill showed a glimpse of how her husband, Tim McGraw, acts when he's only with his wife and the couple's three daughters, Gracie (25), Maggie (24) and Audrey (21). Hill said in her Instagram caption on Wednesday (January 4) that the reel displays a "rare, very rare look into a side of my husband that only his girls and I get to see."
McGraw, seated in the back seat of a car, hilariously dances along to Olivia Rodrigo's "good 4 u," from her 2021 debut studio album, Sour. The girls can be heard laughing off camera throughout the clip.
Hill said she hopes the video of McGraw's dance moves inspires others in the new year.
"I think it is the best way to enter into 2023," Hill wrote in her caption as she shared the "rare" video of McGraw dancing with his hands above his head. "Yes, it is not the first day of the new year but I believe the first week still counts. Regardless….. It's worth it💃🏼💃🏼💃🏼💃🏼💃🏼💃🏼
"Dance everyday, maybe steal some of Tim's moves," Hill encouraged. "It brings joy, laughter, and the insatiable need for all of us to be present.
"Enjoy," Hill concluded. "You're welcome."