Here's Why Billie Eilish Thought U2 Was From Scranton, Pennsylvania
By John Popham
January 5, 2023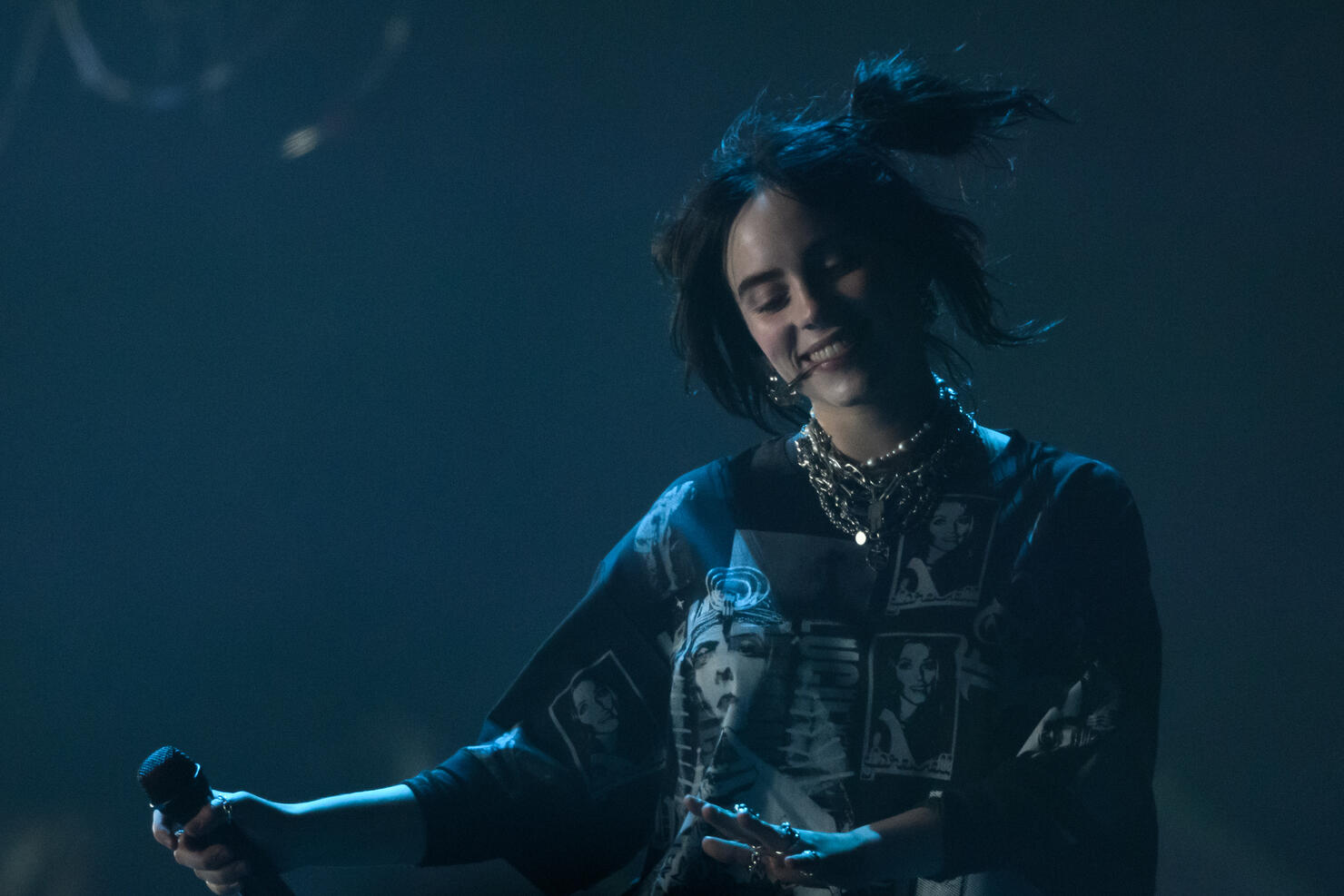 Have you ever thought something was true, only to find out later that it wasn't? It's pretty shocking, isn't it?
That's how singer Billie Eilish felt when she found out that famous Irish rock band U2 was not in fact from Scranton, Pennsylvania like she had previously believed. Eilish told the whole story to former stars of The Office Jenna Fischer and Angela Kinsey on their podcast Office Ladies this week where she said it was because of a brief, deadpan joke from John Krasinski's "Jim Halpert" to Steve Carell's "Michael Scott."
See, Eilish is a superfan of NBC's The Office, it's why she was on the podcast to begin with. And when we say superfan, we mean it.
The singer told Fisher and Kinsey that she has seen the show all the way through at least 30 times, and it is always playing on her phone. Even if it's in her pocket while she's busy cleaning out her closet. Eilish said she had heard "Jim" confirm to his boss "Michael" that U2 was a band from Scranton so many times that she never questioned it.
"There was no pause, no laugh," she said. "In my head, I thought (that) 'Jim' thought it was a stupid question because obviously they're the band that made it big from Scranton."
It wasn't until she was on tour last year that the 22-year-old artist discovered that it was just some dry humor.
"Literally in June, this last June, we were in Ireland, and I get… Oh god. I'm in my hotel, and I get flowers delivered to my hotel room," said Eilish. "It had this little letter on it, and it was this sweet, sweet letter that says, 'From Bono.' And I was like, 'Why would Bono, who is from Scranton, why would he send me something from Ireland?'"
It didn't take long for Eilish's friends to break the news to her. That her buddy was the lead singer of a band that was well known for their Irish nationality. She admitted she was embarrassed by the ordeal, but fortunately it probably won't happen again thanks to an offer from Kinsey.
"Here's the thing, we are going to give you our phone numbers," the "Angela" actor said. "Anytime you come up on something like, 'Is this...?' just text us."
Listen to "A Conversation with Billie Eilish" to hear the full discussion between the award-winning singer and the former cast members of her favorite show. On the next episode of Office Ladies, Fischer and Kinsey are discussing the season seven episode "Threat Level Midnight" with guest B.J. Novak. Find the show on the iHeartRadio app or wherever you listen to podcasts.
If you want to be sure you're listening to the podcasts everyone else is checking out, iHeartRadio has you covered.   
Every Monday, iHeartRadio releases a chart showing the most popular podcasts of the week. Stay up to date on what's trending by checking out the chart here. There's even a chart just for radio podcasts featuring all your favorite iHeartRadio personalities like Bobby Bones, Elvis Duran, Steve Harvey, and dozens of others.