Chase Rice Reveals Why He Hates Cowboys — And It's Not What You'd Expect
By Kelly Fisher
January 6, 2023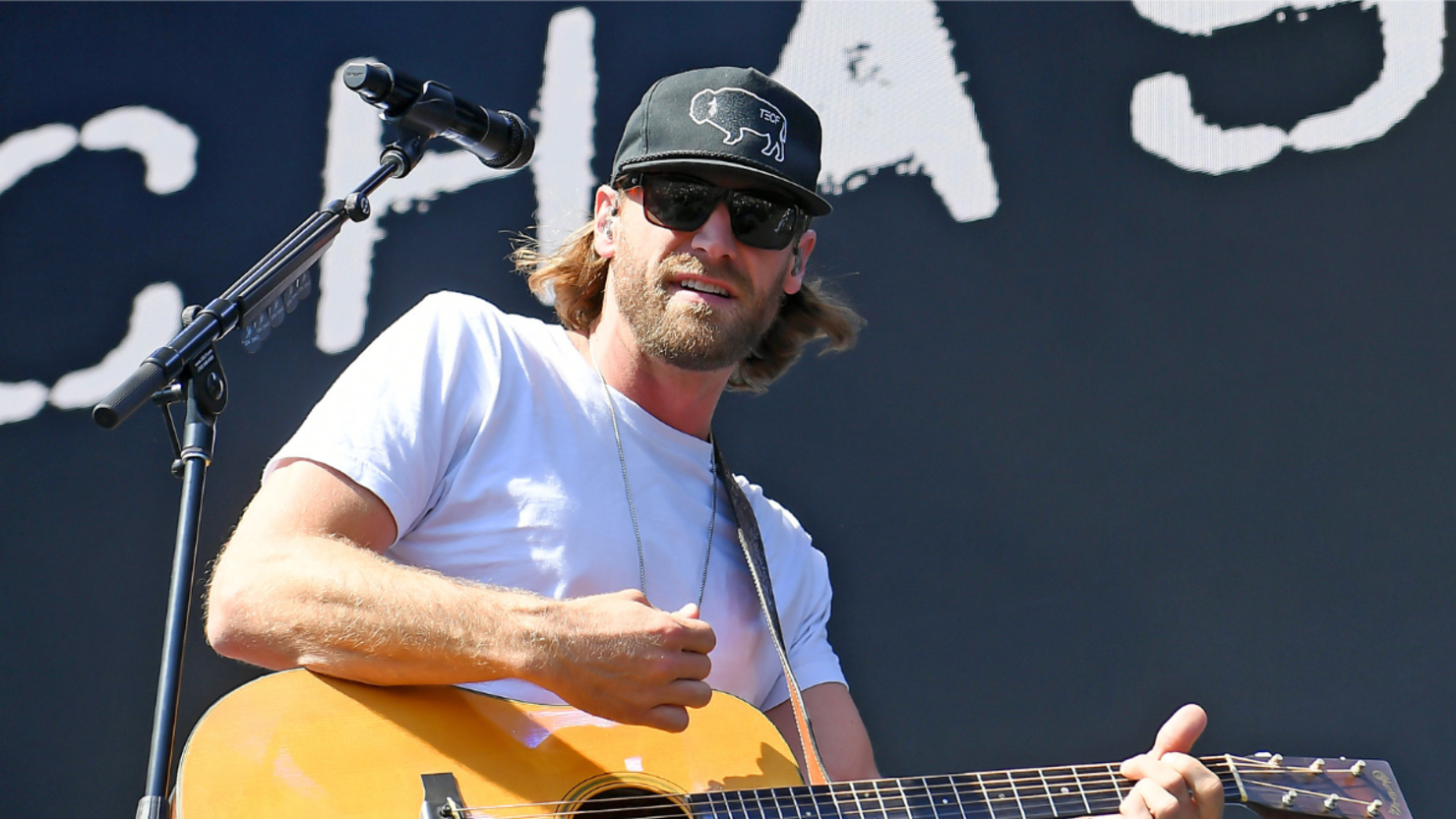 Chase Rice has an explanation as to why he hates cowboys.
Rice delivered the latest track on his forthcoming album, "I Hate Cowboys," which serves as half the title track of the highly-anticipated project, on Friday (January 6). I Hate Cowboys & All Dogs Go To Hell is set to make its debut on February 10. Rice wrote "I Hate Cowboys" with HARDY, Ross Copperman and Brad Tursi of Old Dominion, and premiered a music video that pays tribute to cowboy culture and its iconic history, according to a press release detailing Rice's latest song.
"When you listen to the song you of course get that I don't actually hate cowboys – I'm really fortunate to call several of them great friends," Rice emphasized in a statement (and reiterated that he doesn't actually hate cowboys when he debuted the song on Good Morning America on Friday). "But damn, doesn't it make you crazy when Mr. Steal Your Girl kicks open the door — with that hat and those Wranglers, and he can two-step better than you, talk cooler than you? 'I Hate Cowboys' is an ode to the fact that just like Taylor Sheridan writes in Yellowstone, if it were easier everyone would cowboy...hell, I wish I could!"
Rice previously explained to iHeartRadio that the album will honor his late father, Daniel Rice, who died in 2008, and will feature a photo of him on the cover. The snapshot captures the country artist's father on a trip to Wyoming in the '80s, wearing a cowboy hat and holding a beer in each hand. Rice told iHeartRadio that I Hate Cowboys & All Dogs Go To Hell represents a new chapter, and it's "much more vulnerable than any other music I've made."
"My dad was one of those good guys you read about – tough, hardworking, always helping other people out," Rice previously said in a statement. "I try to live my life in a way that would make him proud. I haven't always measured up to that, but I get closer to that man I want to be and the man he'd be proud of every single day.
"Making this album was a big step towards that musically, too," he added. "Not only is it the most vulnerable I've ever been, it's also something he'd enjoy listening to and is full of stories I wish I could tell him. I've always wanted to honor him by using this photo as an album cover, and I know this project is the one that deserves that. I can't wait for y'all to hear it."
1. Walk That Easy (Chase Rice, William Reames, Barton Davies, Jonathan Sherwood, Oscar Charles)
2. All Dogs Go To Hell (Chase Rice, Joshua Miller, John Byron)
3. Way Down Yonder (Chase Rice, Hunter Phelps, John Byron, Blake Pendergrass, Corey Crowder)
4. Key West & Colorado (Chase Rice, Brian Kelley, Corey Crowder, Blake Pendergrass, John Byron, Hunter Phelps)
5. Bench Seat (Chase Rice)
6. Life Part Of Livin' (Chase Rice)
7. Bad Day To Be A Cold Beer (Chase Rice, Blake Pendergrass, John Byron, Justin Thomas)
8. Oklahoma feat. Read Southall Band (Chase Rice, William Reames, Barton Davies, Jonathan Sherwood, Oscar Charles, Read Southall)
9. I Walk Alone (Chase Rice, Jaxson Free, Josh Hoge)
10. Sorry Momma (Chase Rice, Hunter Phelps, Ben Johnson)
11. If I Were Rock & Roll (Album Version) (Chase Rice)
12. Goodnight Nancy feat. Boy Named Banjo (Chase Rice, Oscar Charles, Barton Davies, William Reames, Jonathan Sherwood)
13. I Hate Cowboys (Chase Rice, Michael Hardy, Ross Copperman, Brad Tursi)
After releasing I Hate Cowboys & All Dogs Go To Hell, Rice is set to kick off his 2023 tour on March 3 in Laughlin, Nevada. The tour includes several special guests on select dates: Avery Anna, Tyler Braden, Ashland Craft, Dalton Dover, Kameron Marlowe, Read Southall Band and Conner Smith. Find Rice's tour dates here.