Dee Snider Declares Robert Plant, Ronnie James Dio Aren't 'Great Frontmen'
By Katrina Nattress
January 6, 2023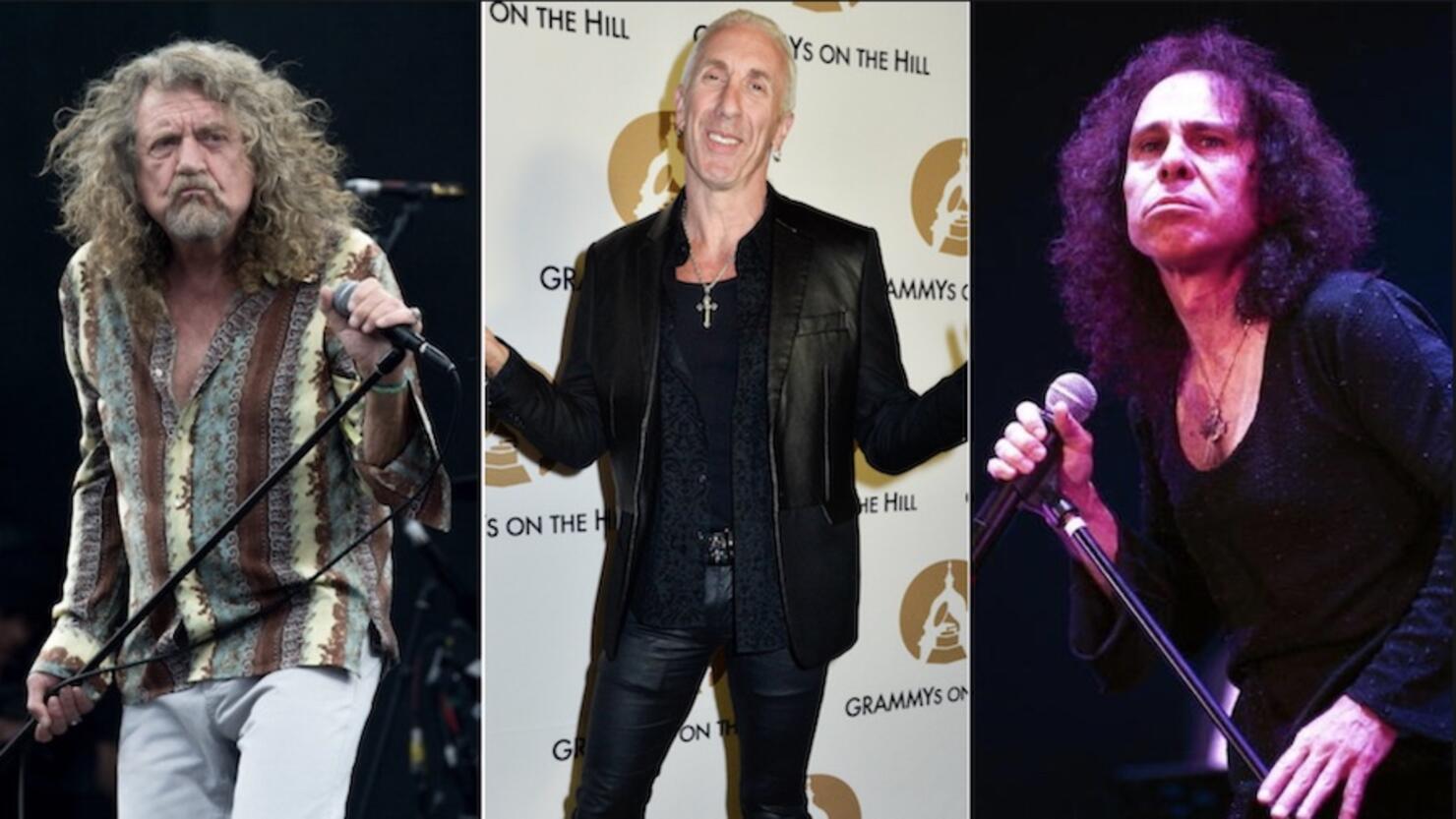 Dee Snider found himself in some hot water after declaring that he doesn't think Robert Plant or the late Ronnie James Dio were "great frontman."
The Twisted Sister vocalist argued his controversial take when a Twitter follower stated they thought Dio was the second best frontman of all time, behind Freddie Mercury. "You are confusing singing with performing," Snider replied. "There is a huge difference between a great frontman & a great singer. Ronnie was one of the greatest singers of all time, but as a frontman, he pretty much just stood on stage & sang. Freddie was an amazing singer AND frontman."
Another fan then made the case for Plant being added to the list, but Snider disagreed. "I'm a HUGE Plant fan vocally...but he showed me nothing as a performer," he wrote. "Looked amazing, great hair...stood on stage with one hand raised and sang his ass off. Not a frontman in my opinion. And FYI many great frontmen are not great singers."

When another Twitter user chimed in calling Snider's thoughts on Dio an "absurd take," he took the opportunity to list some of the singers he believes are the best performers. "I toured with him," he said about Dio. "He is one of my vocal heroes, but... My frontmen are all over the stage and interact with the crowd. Showmen. Think David Lee Roth, Paul Stanley, Mick Jagger, Freddy [sic] Mercury, Axl Rose...the list goes on."

A fan agreed with Snider that Dio "was not as good of a frontman as he was a singer;" however, argued he had a "presence" that couldn't be ignored, Snider admitted that he knew this conversation would not go over well, but also explained there's a difference between stage presence and showmanship, writing: "I knew this would upset people. I am NOT saying that Dio, Plant etc, don't have stage presence. They have it in SPADES! But they are not performers."
See all of Snider's interactions below.
You are confusing singing with performing.

There is a huge difference between a great frontman & a great singer.

Ronnie was one of the greatest singers of all time, but as a frontman, he pretty much just stood on stage & sang.

Freddie was an amazing singer AND frontman. https://t.co/akrNVaoI49

— Dee Snider🇺🇸🎤 (@deesnider) December 30, 2022
I'm a HUGE Plant fan vocally...but he showed me nothing as a performer. Looked amazing, great hair...stood on stage with one hand raised and sang his ass off. Not a frontman in my opinion.

And FYI many great frontmen are not great singers. https://t.co/621U1fnBdM

— Dee Snider🇺🇸🎤 (@deesnider) December 30, 2022
I toured with him. (beat ya) He is one of my vocal heroes, but...

My frontmen are all over the stage and interact with the crowd. Showmen. Think David Lee Roth, Paul Stanley, Mick Jagger, Freddy Mercury, Axl Rose...the list goes on. https://t.co/baKr9nFraH

— Dee Snider🇺🇸🎤 (@deesnider) December 30, 2022
I knew this would upset people.

I am NOT saying that Dio, Plant etc, don't have stage presence. They have it in SPADES!

But they are not performers. https://t.co/kcrujhlZ0e

— Dee Snider🇺🇸🎤 (@deesnider) December 30, 2022