Frank Ocean, Bad Bunny & BLACKPINK Rumored To Be Coachella Headliners
By Lavender Alexandria
January 6, 2023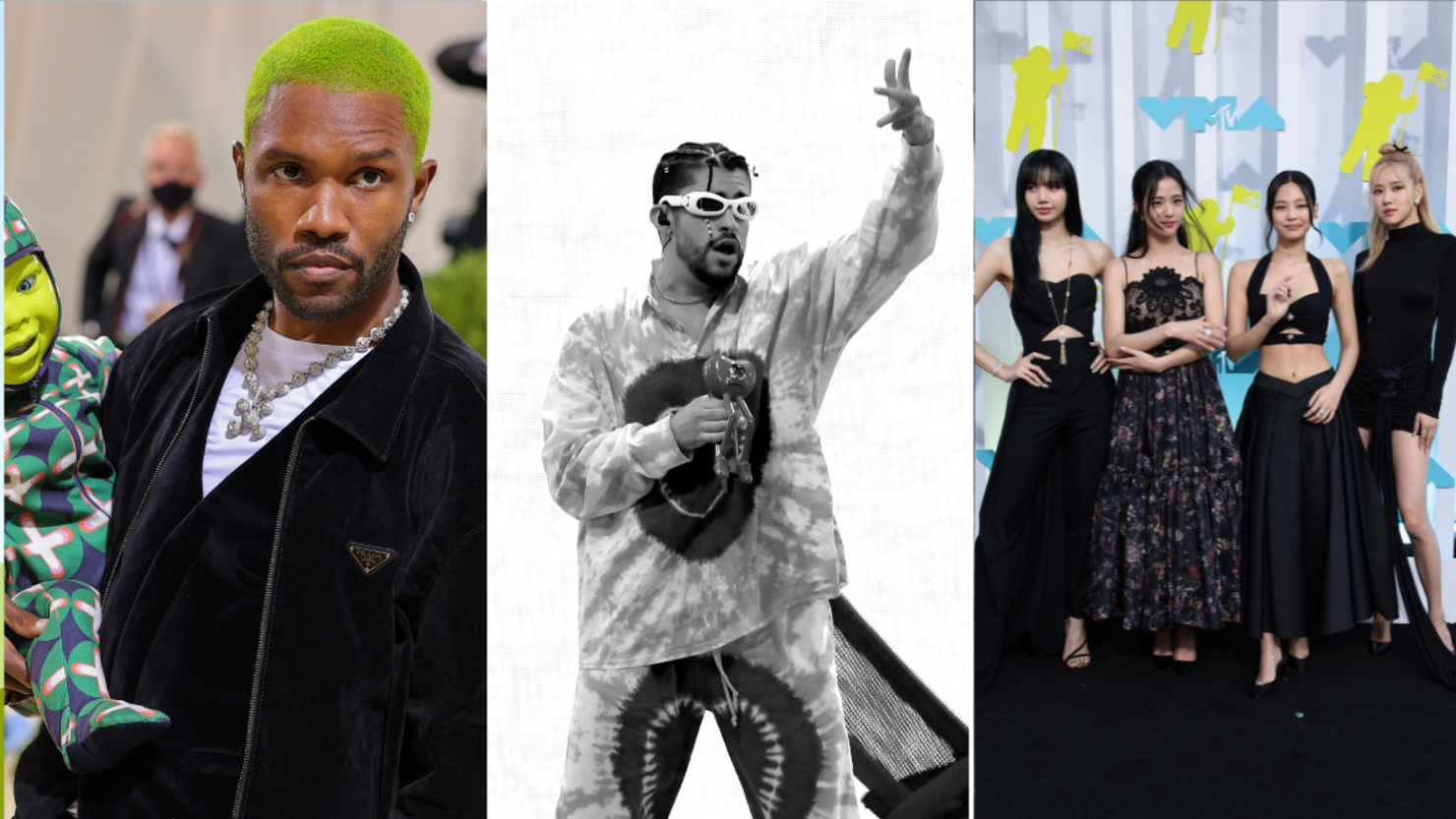 The 2023 edition of Goldenvoice's flagship music festival Coachella won't take place until April, but the rumors have already been swirling for months and we might have just gotten our first taste of who could be headlining. HITS Daily Double is reporting that reclusive R&B singer Frank Ocean, Latin pop superstar Bad Bunny, and K-Pop girl group BLACKPINK are likely to be the trio of artists filling in the headlining spots.
All three artists are familiar with Coachella, though in very different capacities. Frank Ocean was a surprise headliner for the original announcement of the festival's 2020 edition, but it was canceled due to the COVID-19 pandemic. It was expected that Ocean would return to the festival at a later date but he was absent from the 2022 lineup. A headlining slot in 2023 would excite fans who have been waiting to see Ocean in concert since his last live performance in 2017.
Bad Bunny last played the festival in 2019, where he took to the main stage on Sunday afternoon as part of a sequence of artists including Pusha T, Zedd, and Khalid, all leading up to Ariana Grande's headlining slot. Just two days earlier, BLACKPINK took over the Sahara tent on Friday night, which marked the first time a K-Pop girl group performed at a major U.S. festival.
If the rumors are true, Coachella's 2023 rendition would have both the first K-Pop headliner and the first Latin artist headliner in the festivals entire history.