If She Were To Die, 'The Office' Star Has Odd Request For Her Best Friend
By John Popham
January 9, 2023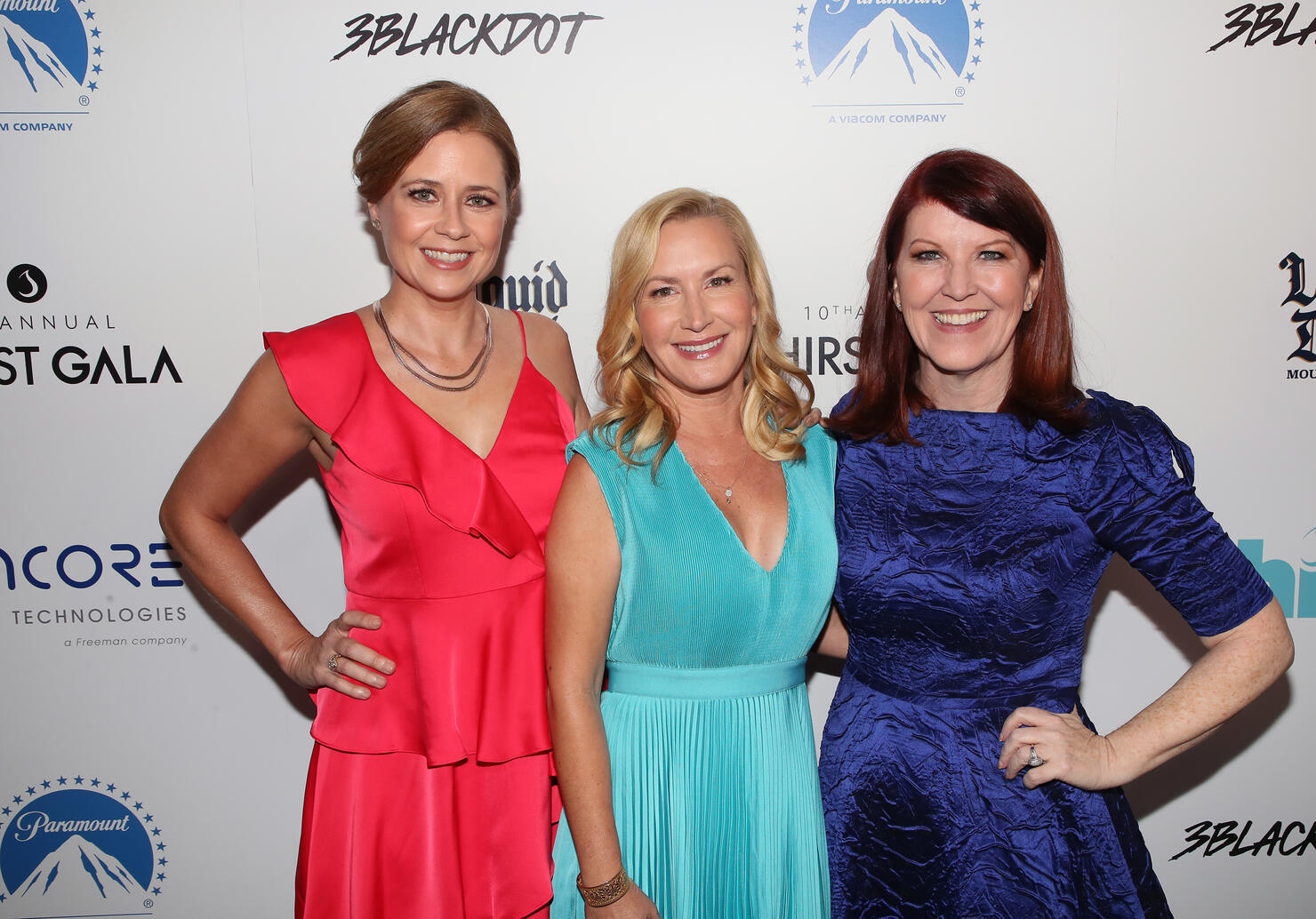 Do you have a best friend agreement with someone?
It might look like, "If something ever happens to me, I need you to burn the shoebox under my bed!"
Well, Jenna Fischer and Angela Kinsey of The Office do, and while there aren't any shoeboxes there definitely will be some burning. During one of the most recent episodes of their podcast Office Ladies, Fischer and Kinsey discussed journaling with their guest Billie Eilish.
All three confessed to keeping journals and agreed how freeing it is to write knowing that no one will read it. However, the actress behind "Pam" has taken extra steps to ensure that no one will ever read what she has written, even after she dies.
"These (journals) are not all the things my kids need to know about me," said Fischer. "So, I have a special agreement with Angela, they are in a special cabinet, and I showed Angela where they were, so if anything happens to me it is Angela's job to go in and burn the journals."
"Destroy them?!" Eilish exclaimed. "Oh my god dude. But this is your legacy though. You are you. People will want your words after you pass on."
While she understands that she lives on through her writing, Fischer says those thoughts are just for her. It is the only way she felt comfortable enough to be honest with herself when she put pen to paper.
"You see patterns over time when you review your journals," she said. "But it is so personal. I'm not sure... In order to give me the freedom to really write it down I need to know that Angela is going to burn them if anything happens."
"And I told her I would torch them," said Kinsey.
Check out "A Conversation with Billie Eilish" to hear the full conversation, including what Eilish and Kinsey write in their journals. Catch Office Ladies every week on the iHeartRadio app or wherever you listen to podcasts.
If you want to be sure you're listening to the podcasts everyone else is checking out, iHeartRadio has you covered.   
Every Monday, iHeartRadio releases a chart showing the most popular podcasts of the week. Stay up to date on what's trending by checking out the chart here. There's even a chart just for radio podcasts featuring all your favorite iHeartRadio personalities like Bobby Bones, Elvis Duran, Steve Harvey, and dozens of others.