WATCH: Ben Affleck Works Massachusetts Dunkin' Drive-Thru, J-Lo Spotted
By Jason Hall
January 11, 2023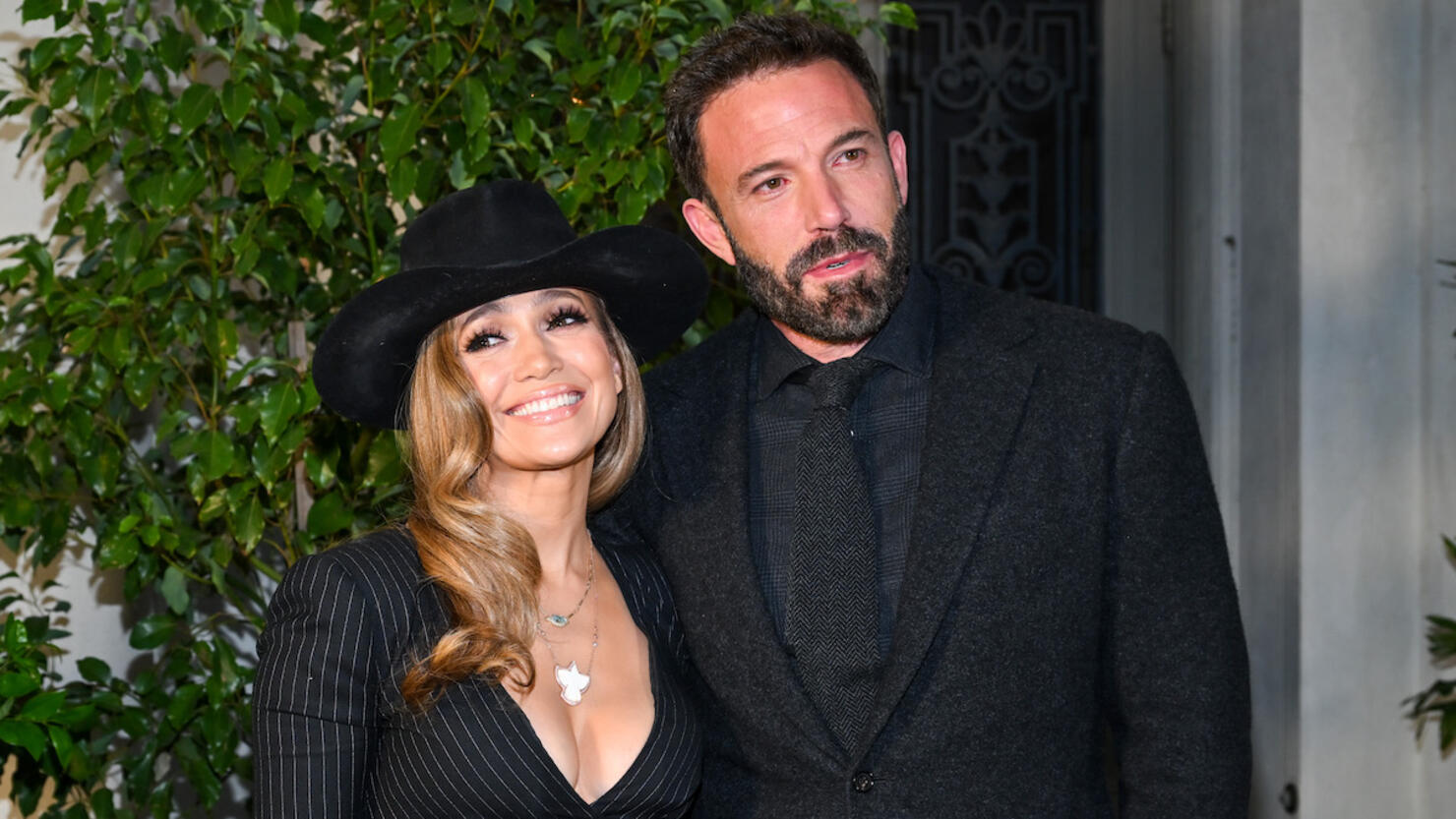 Ben Affleck and Jennifer Lopez were spotted at a Dunkin' in Massachusetts on Tuesday (January 10).
Affleck, who grew up in Cambridge, was working the drive-thru window at the Medford Dunkin' as part of an upcoming advertisement campaign, according to customer Lisa Mackay, who shared a photo of the actor serving her with NBC Boston.
Mackay said she heard a familiar Boston accent coming from the speaker and thought, "that's Ben Affleck taking my order."
"I looked and it was Ben Affleck serving my coffee," she added.
McKay described Affleck as being "incredibly funny and quick-witted" when they spoke at the drive-thru window.
"He handed me me my coffee, said good morning, we chatted a little and he was super super funny, very funny. Very quick witted," Mackay said, noting that she had to sign a waiver to potentially be featured in the upcoming ad.
Several other posts on social media showed Affleck putting his arm around his new wife, Jennifer Lopez, while holding his apron in his other hand after serving customers.
Mackay said she was given a free coffee after her interaction with Affleck, who insisted she take back her money.
"He was exactly as you'd expect Ben Affleck to be," she added.