Godsmack Frontman Sully Erna Used To Date Lady Gaga
By Katrina Nattress
January 11, 2023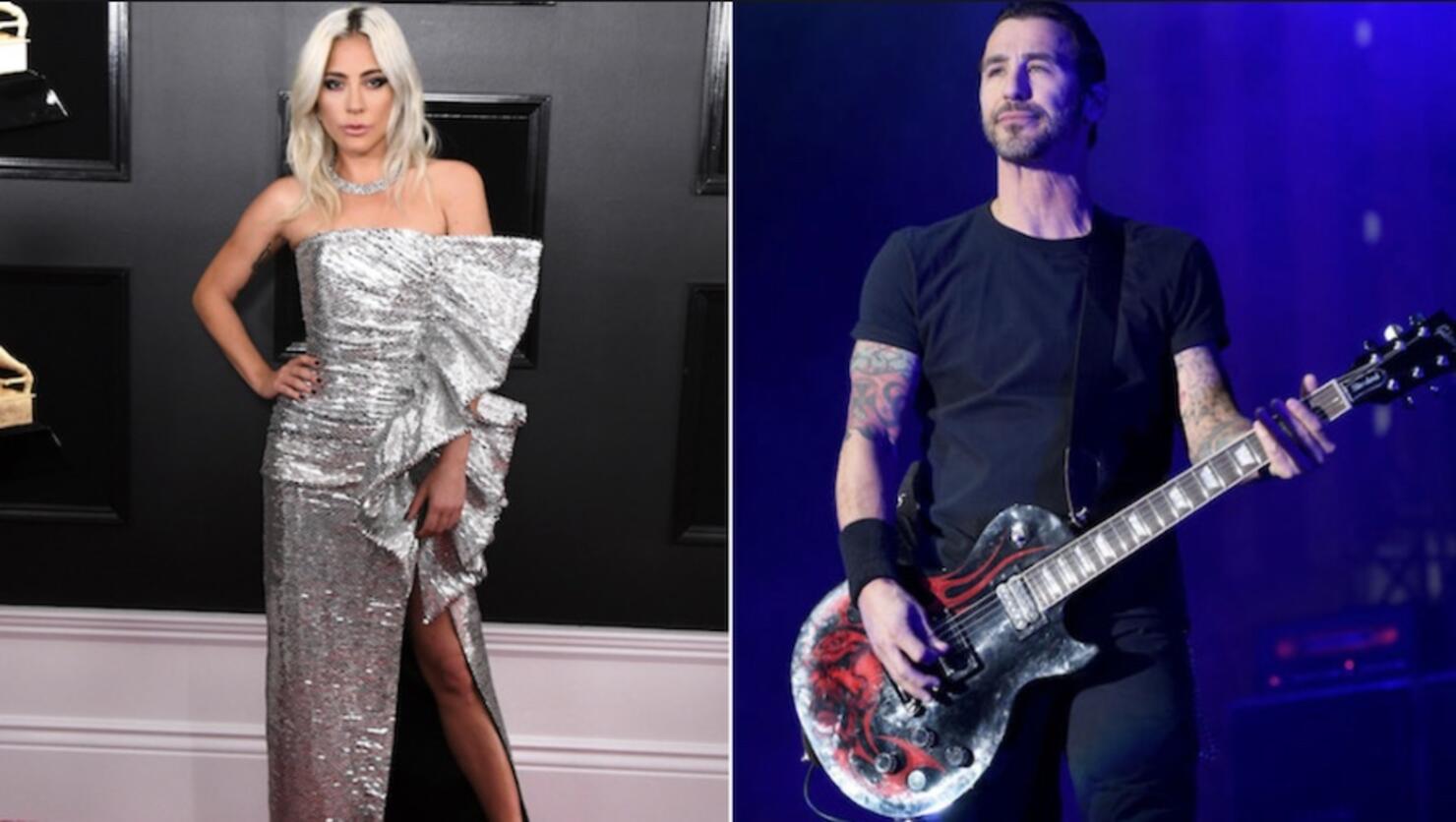 Sully Erna and Lady Gaga used to date each other. At least, that's what his Godsmack bandmate Shannon Larkin says.
When the drummer was asked point blank during a recent interview (via Blabbermouth) if Erna and the pop star ever had a romantic relationship, he didn't hesitate with his answer. "Yeah, that's true," Larkin said. "And that's not, I don't think, a secret. I don't think Sully would bum out if people knew he dated Lady Gaga. I mean, she's hot, and she's mega talented."
He went on to explain that Erna never publicly addressed the relationship because he's not that kind of guy. "He's not Tommy Lee or whatever, or whoever the guy is now," Larkin said. "What I mean by that is — Travis Barker, Tommy Lee, whatever — is dudes that have public girlfriends that are super famous, too. But they're different than Sully. Sully's an East Coast guy. He's like me, Tony [Rombola, Godsmack guitarist] and Robbie [Merrill, Godsmack bassist] — we're East Coast dudes."
"L.A. bands and West Coast dudes, they're flashier, maybe, and they're rock stars and there's more David Lee Roth than — I don't know — Eddie Vedder," he continued. "You know what I mean? We're more Eddie Vedder, even though we're East Coast. We're probably even flashier than Eddie. He'll show up in an army jacket. You don't even recognize him. 'Oh my God. That's Eddie Vedder.' So we're in between them and the dudes with the flashy girls on their arms."
"So, did he date her? Yeah," he confirmed. "But did he ever tell anyone? No — except for his friends and us. The band, we knew ... It was a brief thing, by the way."
Though the revelation may come as a shock to some, Erna actually revealed in 2019 that "Under Your Scars" was inspired by his time with Gaga. "This song came to me shortly after I had spent some quality time with someone who I consider a dear friend, and have grown to admire and respect as one of the smartest and most talented artists today, Stefani Germanotta, who most of you may know as Lady Gaga," he said in a statement at the time. "In the short amount of time we hung out, she made me realize that we all have these imperfections, these wounds that we carry (whether they're physical or emotional) that cut so deep they can cripple us. These feelings leave us vulnerable, or embarrassed, or even unworthy at times. And our human nature — when they're exposed — is to shut down, rather than embrace them and realize that not only can we overcome them, but we can also become an inspiration to inspire others to have a voice and find their inner strength to show their scars off loudly and proudly to the world. Our 'Scars' are nothing more than our battle wounds from life and they helped mold you into who you are today."