U2 Announces 'Songs of Surrender' Album Via Mail With Letters To Fans
By Andrew Magnotta @AndrewMagnotta
January 11, 2023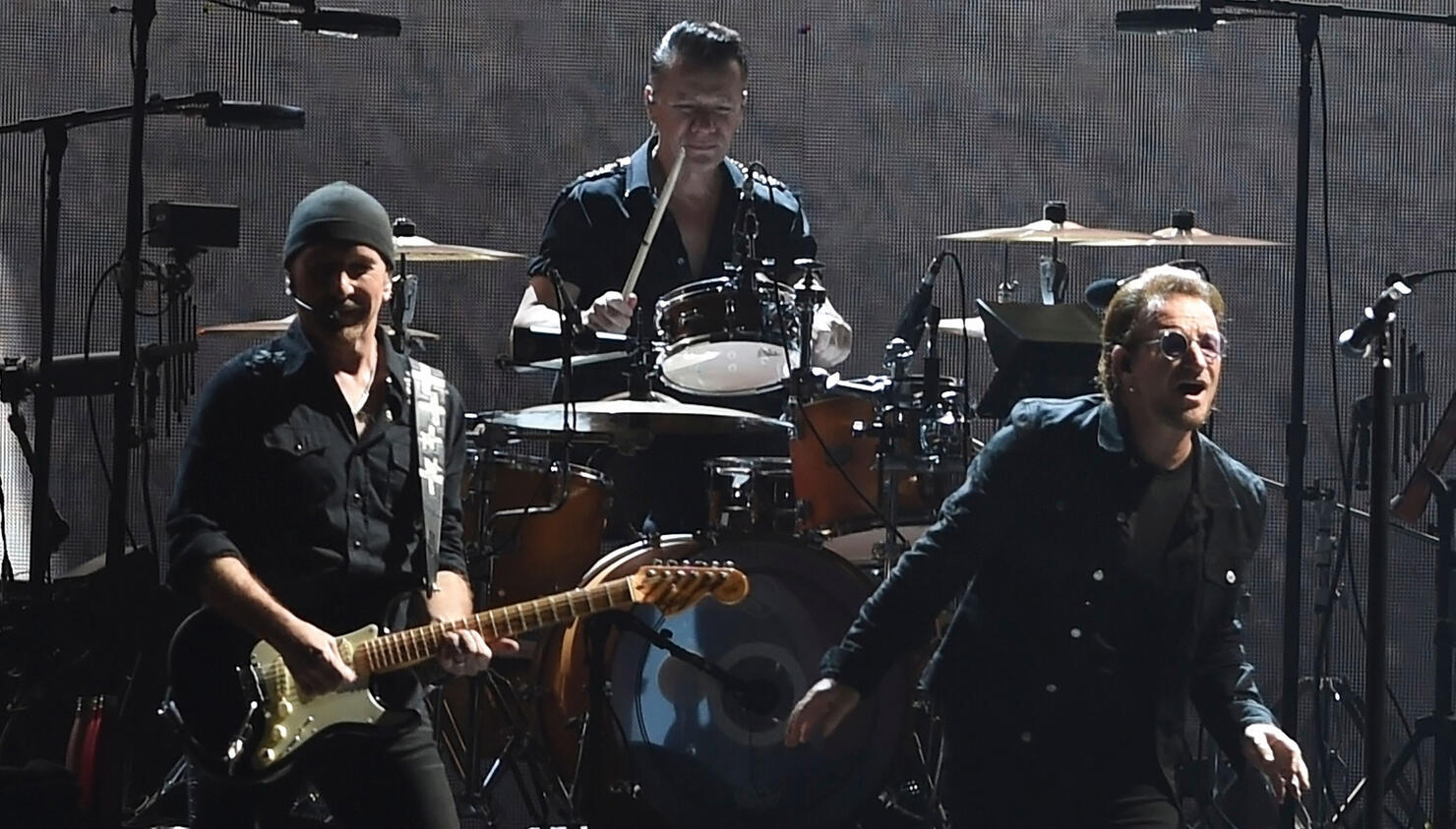 U2 fans all over the world have begun receiving letters from the band, teasing their upcoming new album, Songs of Surrender, due out March 17.
Photos of the letters show that they look like handwritten notes from guitarist the Edge.
"When a song becomes well know, it's always associates with a particular voice," the letter reads. "I can't think of 'Tangled Up in Blue' without the reedy timbre of Bob Dylan or 'All the Time in the World' without the unique voice of Louis Armstrong.
"So what happens when a voice develops and the experience and maturity give it additional resonance? U2 have been around long enough to know what that is like. It's true for us all, but it's particularly true for Bono."
Edge continued that as the years go by songs written by the band 20, 30, 40 years ago take on new meanings to people, including the individual band members. Songs of Surrender will not be an album of original material, but one of reimagined — even refreshed — renditions of some of U2 most loved material.
Fans will hear familiar songs, but with "intimacy" in place of "post-punk urgency. New keys. New chords. New tempos and new lyrics arrived."
The project Edge described appears to dovetail with Bono's recent memoir, Surrender: 40 Songs, One Story, which finds the singer telling his life's story through the lens of 40 classic U2 songs.
The band has not revealed the track list for the new album.
To promote his book, Bono has embarked on the Stories of Surrender tour, which is a blend of spoken-word from the book and new arrangements of U2 songs.
Towards the end of his book, Bono writes that the band began the Songs of Surrender project during the COVID lockdowns, He said it gave him a chance to revisit "lyrics on a few songs that I've always felt were never quite written. They are now. (I think.)"