Members Of Twisted Sister Confirm Reunion For Heavy Metal Hall Of Fame
By Andrew Magnotta @AndrewMagnotta
January 12, 2023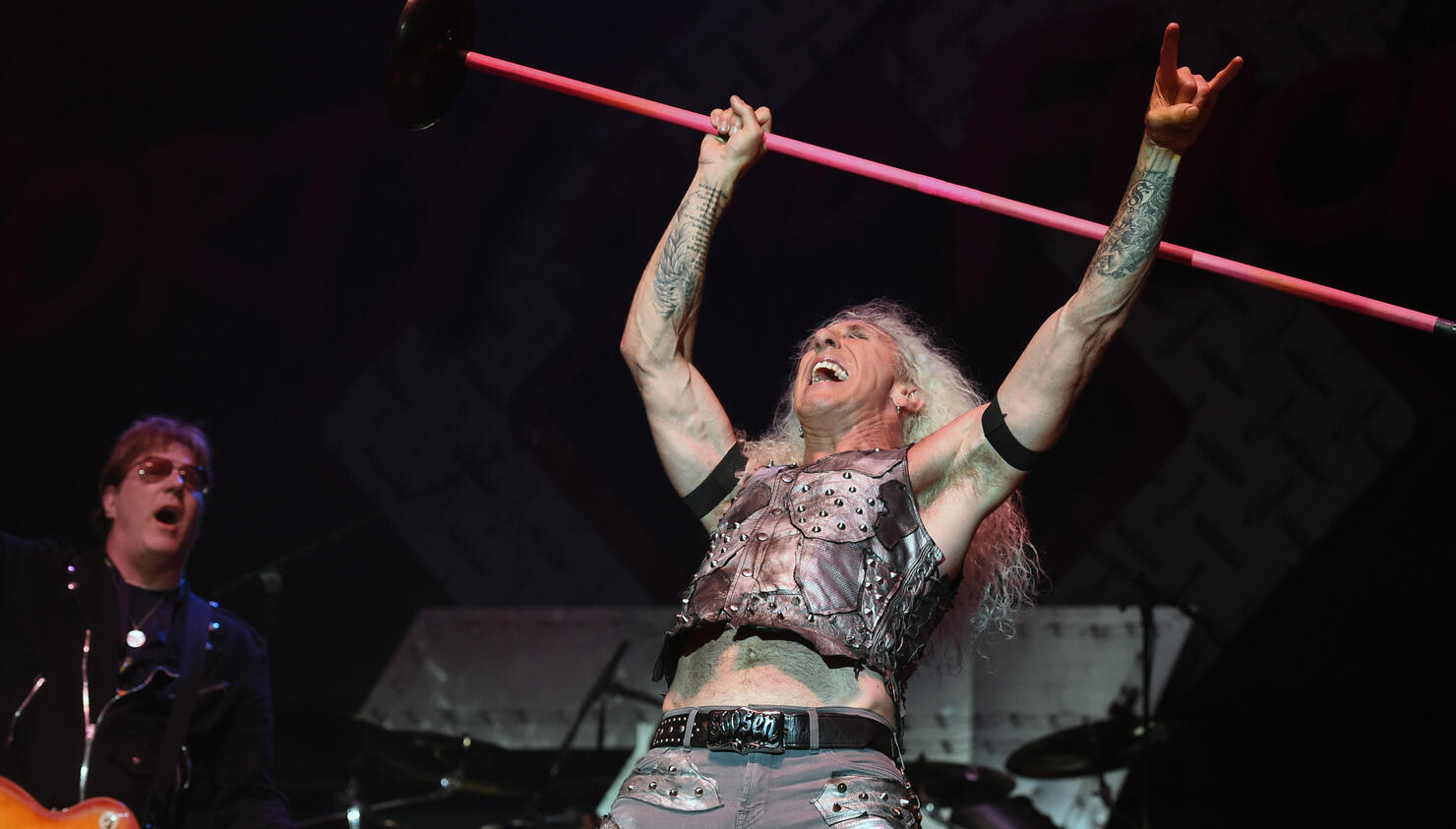 Twisted Sister will perform for the first time since 2016 at its induction into the Heavy Metal Hall of Fame in Los Angeles later this month.
Surviving band members frontman Dee Snider, bassist Mark Mendoza and guitarists Jay Jay French and Eddie Ojeda confirmed they will come out of retirement for one night to celebrate at the induction show in Agoura Hills, California.
Rock/metal luminaries and fellow Long Island, NY, natives Steve Vai and Mike Portnoy will present the Hall of Fame award to the band.
Twisted Sister completed their farewell tour in 2016, following the death of longtime drummer A.J. Pero the previous year.
Ojeda wrote last week via Twitter that he was "looking forward" for the Hall of Fame induction, and Snider followed up, writing that he was most excited about rehearsing with his old band for the first time in over six years.
On Wednesday (January 12), Snider added that Twisted Sister "will be playing a few songs" at the gala.
In years past, Snider has been loath to entertain the idea of a Twisted Sister comeback; he once called a potential reunion an "insult" to fans who bought tickets to the original farewell tour. In a subsequent interview he described a Twisted Sister reunion as a slippery slope, wondering if Twisted Sister returned after a retirement tour, where would it end?
"The idea of being 100 on that stage terrifies me," Snider revealed. "...I created a persona and a performance level for myself that I painted myself into a corner. There's a standard that people expect and that I expect of myself, and honestly, I'm afraid of hurting myself with my ego..."
While the band has fielded offers for a reunion, the members have been steadfast in their initial farewell tour commitment. The honor by the Heavy Metal Hall of Fame — one which might feel incomplete without a performance — is an understandable exception.
Go here for more details on the sixth annual Heavy Metal Hall of Fame Gala.