University Of Georgia Football Player And Staff Member Killed In Car Crash
By Bill Galluccio
January 15, 2023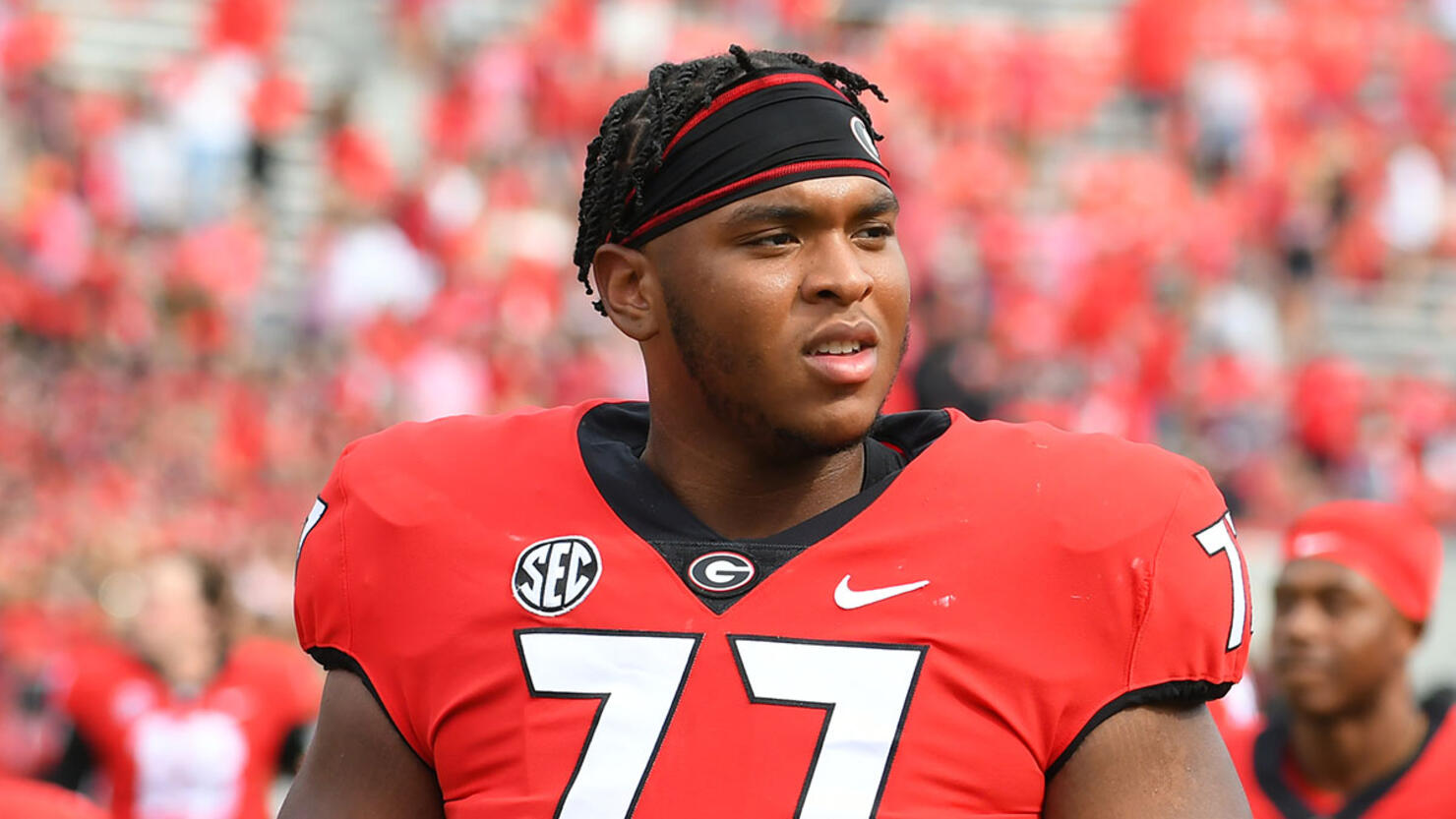 Georgia offensive lineman Devin Willock and recruiting staff member Chandler LeCroy were killed in a car accident early Sunday (January 15) morning. The Athens-Clarke County Police Department said that a 21-year-old male passenger sustained minor injuries, and a 26-year-old female passenger sustained serious injuries in the crash.
Willock was pronounced dead at the scene, while LeCroy, who was driving, died after being transported to the hospital. ESPN reported that the male passenger was junior offensive lineman Warren McClendon.
Authorities did not say what caused LeCroy to lose control of her 2021 Ford Expedition and slam into several telephone poles and trees.
"The entire Georgia family is devastated by the tragic loss of football student-athlete Devin Willock and football staff member Chandler LeCroy," The University of Georgia said in a statement. "Two other members of the football program were injured in the accident. They are both in stable condition, and we will continue to monitor their status with medical personnel."
The single-vehicle crash occurred several hours after they celebrated Georgia's second consecutive National Championship victory.
Willock was a redshirt sophomore who played in all 15 games this past season, including two starts at right guard in victories over Tennessee and Kentucky.
"We are all heartbroken and devastated with the loss of Devin Willock and Chandler LeCroy," Bulldogs coach Kirby Smart said in a statement. "Devin was an outstanding young man in every way. He was always smiling, was a great teammate, and a joy to coach. Chandler was a valuable member of our football staff and brought an incredible attitude and energy every single day. We grieve with their families for this tragic loss and will support them in every way possible."