Up To 40 Dead In Russian Strike On Ukrainian Building
By Jason Hall
January 16, 2023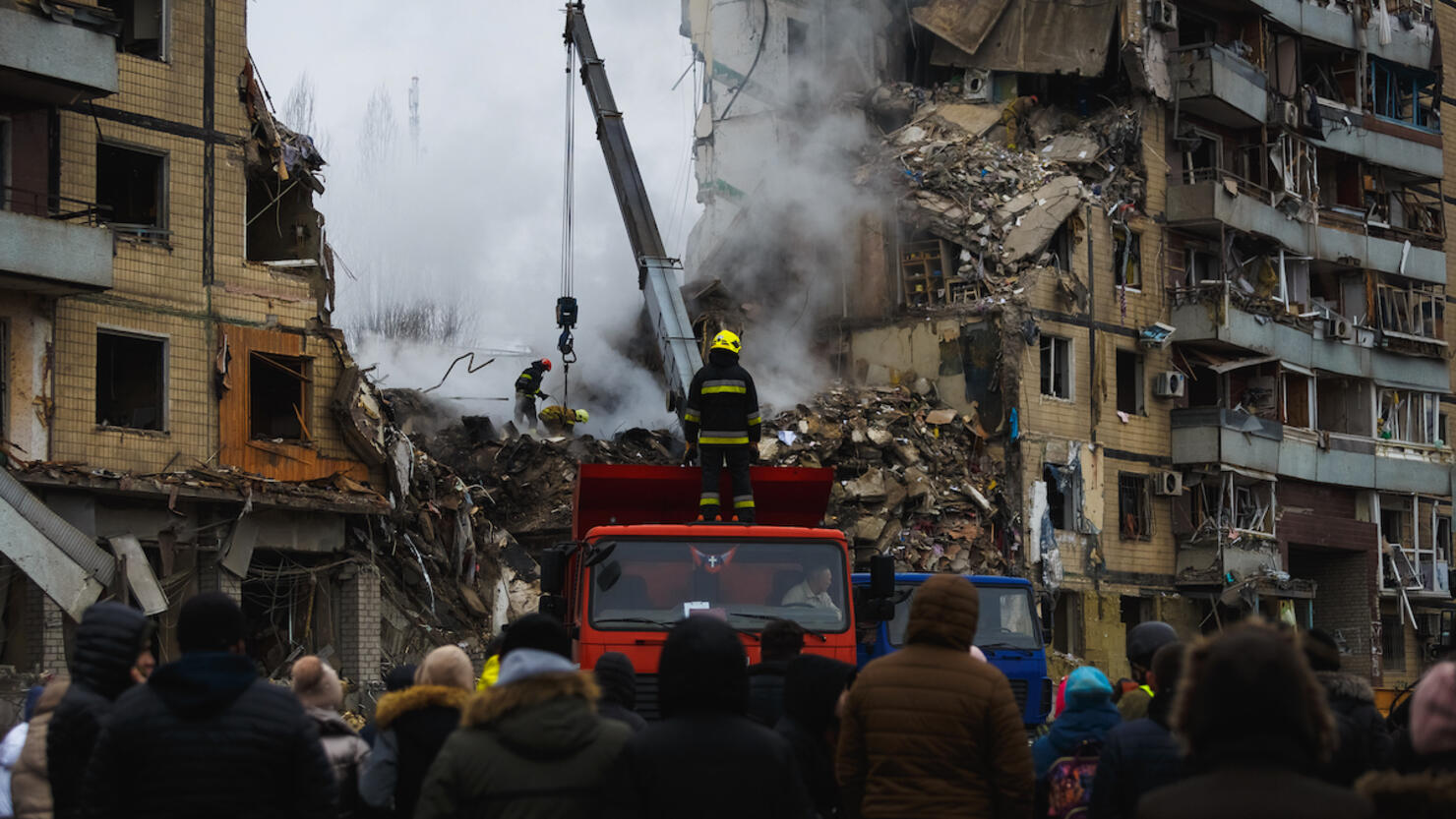 At least 40 people have died in relation to a Russian missile strike on a Ukrainian apartment over the weekend, authorities announced in the latest update on the situation Monday (January 16) via NBC News.
Search and rescue efforts have continued since Saturday's (January 14) attack on the multi-story building, which houses about 1,700 people, in the city of Dnipro.
The regional administration confirmed that 39 people have been rescued, at least 75 were wounded and 30 are still reported to be missing.
The apartment did not house any military facilities, according to residents.
European Union foreign policy chief Josep Borrell referred to the strike as "inhumane aggression" as it directly targeted Ukrainian citizens during what is now an 11-month invasion launched by Russia.
"There will be no impunity for these crimes," Borrell said in a tweet shared on Sunday (January 15) via NBC News.
The incident follows recent incidents of Russian attacks on Ukrainian cities, which included missile and drone attacks on civilian areas, during its nearly one-year invasion of the neighboring country.
Russian President Vladimir Putin announced his country would conduct military operations in Eastern Ukraine during an NBC News translation of a speech addressing the Russian population in Moscow on February 24.
The announcement appeared to serve as the final action ahead of an attack by Putin and the Russian military, which the U.S. and European allies to the neighboring Ukraine have attempted to prevent from taking place through diplomatic discussions.
In October, Ukraine announced it had retaken full control of Lyman, a city within one of the four regions Putin had claimed were annexed forever by the Kremlin.
"Lyman is cleared fully," Zelenskyy said on October 2 via NBC News, hours after Russia's Defense Ministry announced the withdrawal of troops form the city.
"Over the past week, the number of Ukrainian flags in Donbas has increased. There will be even more in a week's time," Zelenskyy had previously said during his October 1 address.
Lyman is in the Donetsk region which, along with Luhansk, Kherson and Zaporizhzhia, were among the territories Putin vowed would be recognized as Russian territories as part of the biggest annexation in Europe since World War II on September 30, Reuters reported.