Drake Shows Off New Jewelry And Famous Friends In New Music Video
By Lavender Alexandria
January 17, 2023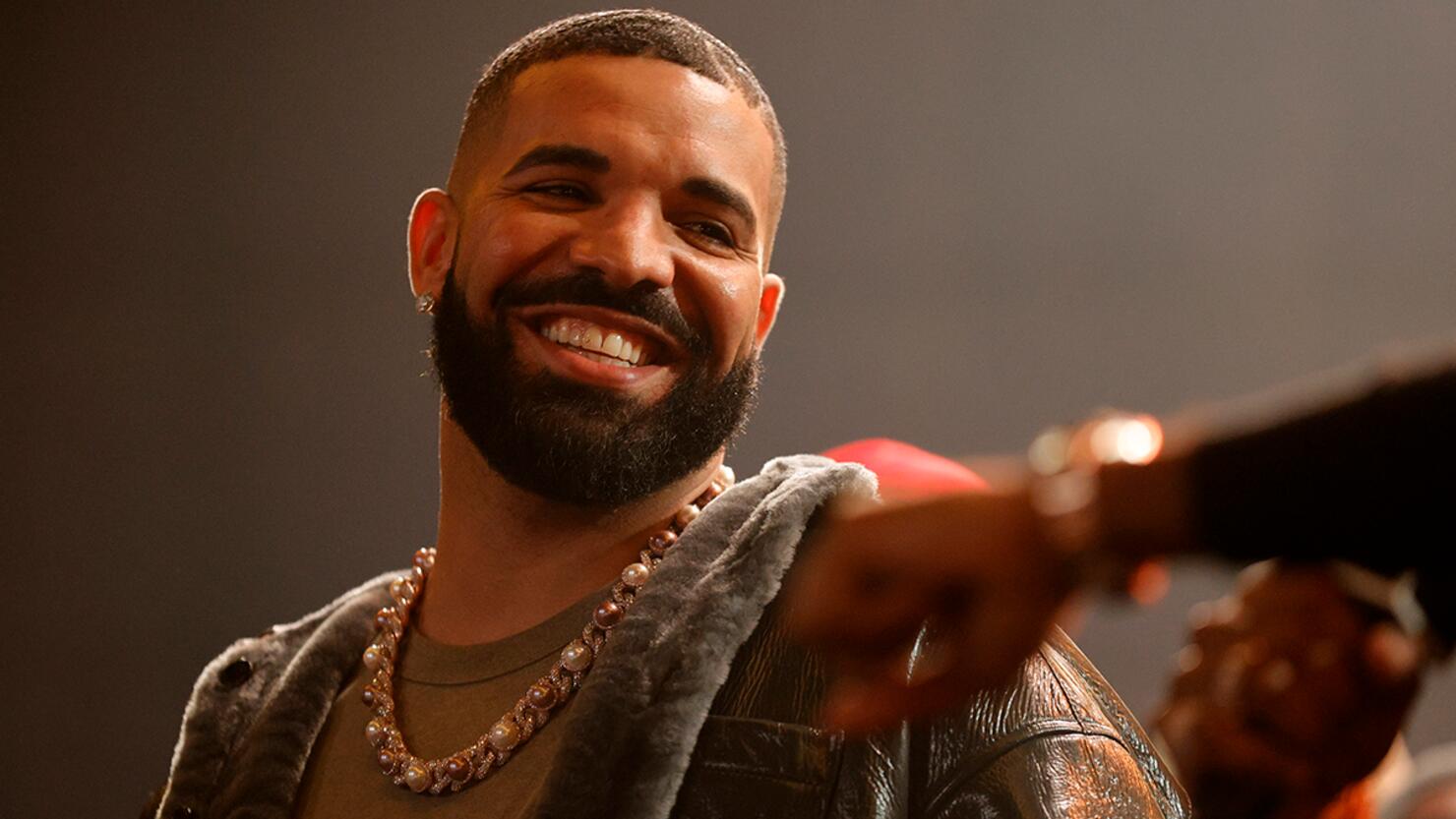 Drake has released a new music video for the Her Loss song 'Jumbotron Sh*t Poppin' which features cameos from Lil Baby and Mike Tyson, but most fans were left talking about something else entirely. The video is pretty simple, cutting between clips of Drake buying jewelry, posing with luxury cars, attending a Lenny Kravitz concert, and even drinking espresso martinis.
More than any of the celebrity guests what really grabbed fans' attention were some of the pieces of jewelry Drake sports throughout the video. Eagle-eyed viewers noticed a number of the pieces seem to have come from Pharrell's recent Joopiter auction. The legendary artist and producer hosted an auction last year where he sold a number of unique pieces some of which have garnered legendary status as symbols of 2000s hip hop. It seems fans now know where some of those pieces went, as according to GQ at least four of them appear in the new video.
While there have been visual pieces accompanying two Her Loss songs, a COLORS SHOW performance of 'Privileged Rappers' and a behind-the-scenes style video for the album's biggest hit 'Rich Flex', 'Jumbotron Sh*t Poppin' is the first proper music video from the collaborative album. Despite it being from their collaborative album, 21 Savage doesn't appear on the song and is fittingly nowhere to be found in its accompanying video.