Knife-Wielding Man On Stolen Tractor Leads North Carolina Police On Chase
By Sarah Tate
January 18, 2023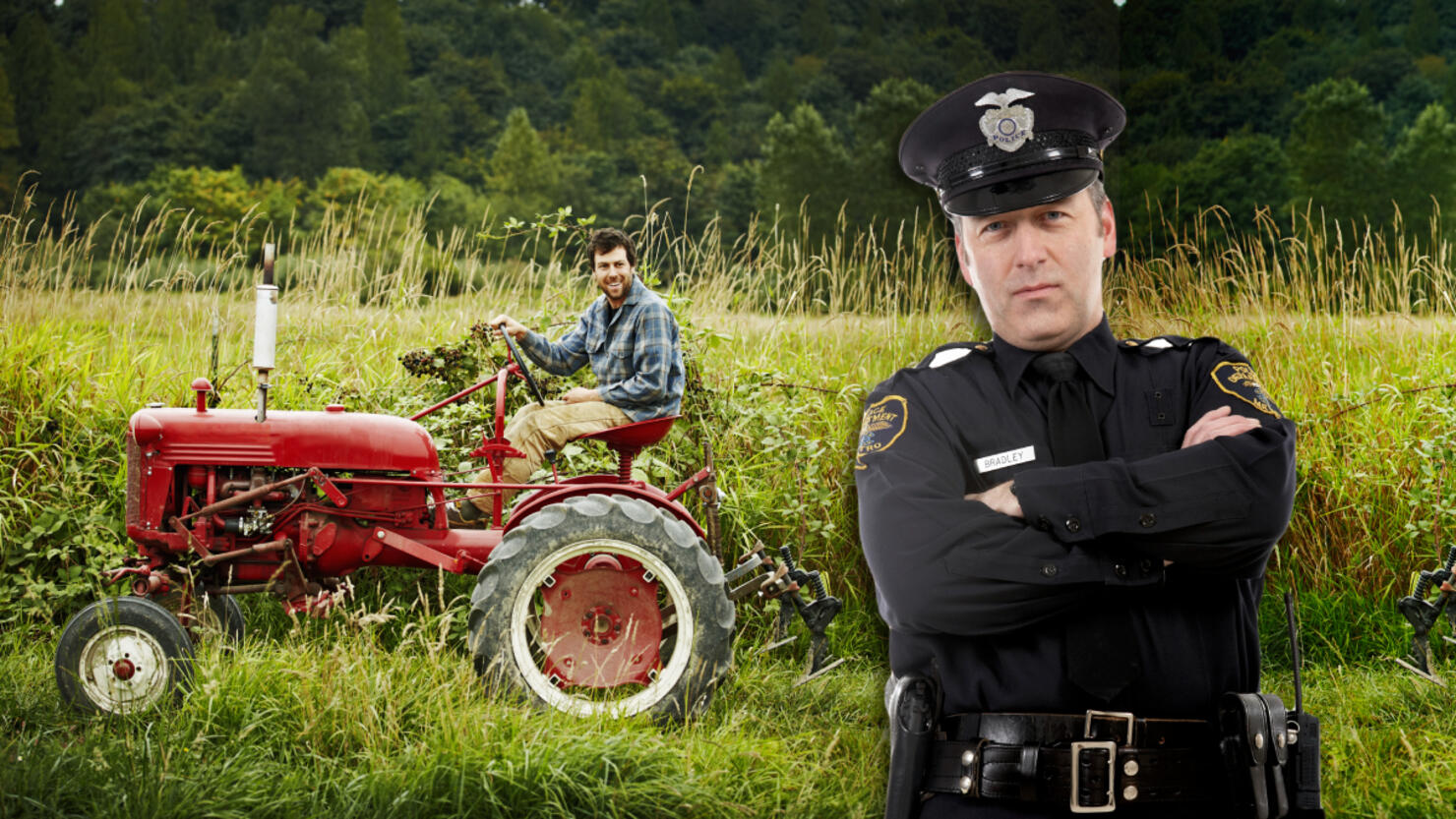 It may seem like something out of a movie showing the perils of living in a crime-ridden country community, but police in a small North Carolina town were led on a chase by a knife-wielding man driving a stolen tractor throughout town.
Officers with the Boone Police Department responded to reports of a tractor being "driven erratically" in a parking lot on Tuesday (January 17), reportedly hitting multiple vehicles, a church and a dumpster as well as attempting to hit pedestrians, per WCNC. Police said he also rammed into a police car and two other vehicles.
A TikTok user by the name of Mr.DangerousOne captured the chase and shared it to the platform where it has quickly garnered over 14,000 views and dozens of comments. In the video, the tractor can be seen traveling down along the road between 25 and 30 mph with several emergency vehicles following behind.
According to the Daily Mail, one person who saw the scene said the tractor was blasting the Dukes of Hazzard theme song as it drove by, a fitting track as the popular '80s show saw the main characters attempting to evade the law.
The man was driving toward oncoming traffic, so police attempted to use stop sticks and spike strips but they proved ineffective against the tractor. As the tractor got closer to an elementary school on Highway 421, an officers shot the tires on the tractor while it was in an isolated area.
After a few miles, the tractor came to a stop on a private drive and the man got off the tractor holding a knife, the outlet reports. Police used a Taser on the man and took him into custody. In a Facebook post by Police Chief Andy Le Beau, the man driving the tractor was identified as Ronnie Hicks, whom the department said they were "very familiar with."
According to WSOC, Hicks is facing multiple charges, including driving while intoxicated, assault with a deadly weapon on a government official, stealing a tractor and felony speeding to elude.