Carrie Underwood Opens Up About Why Her Fitness Goals Have Changed
By Kelly Fisher
January 19, 2023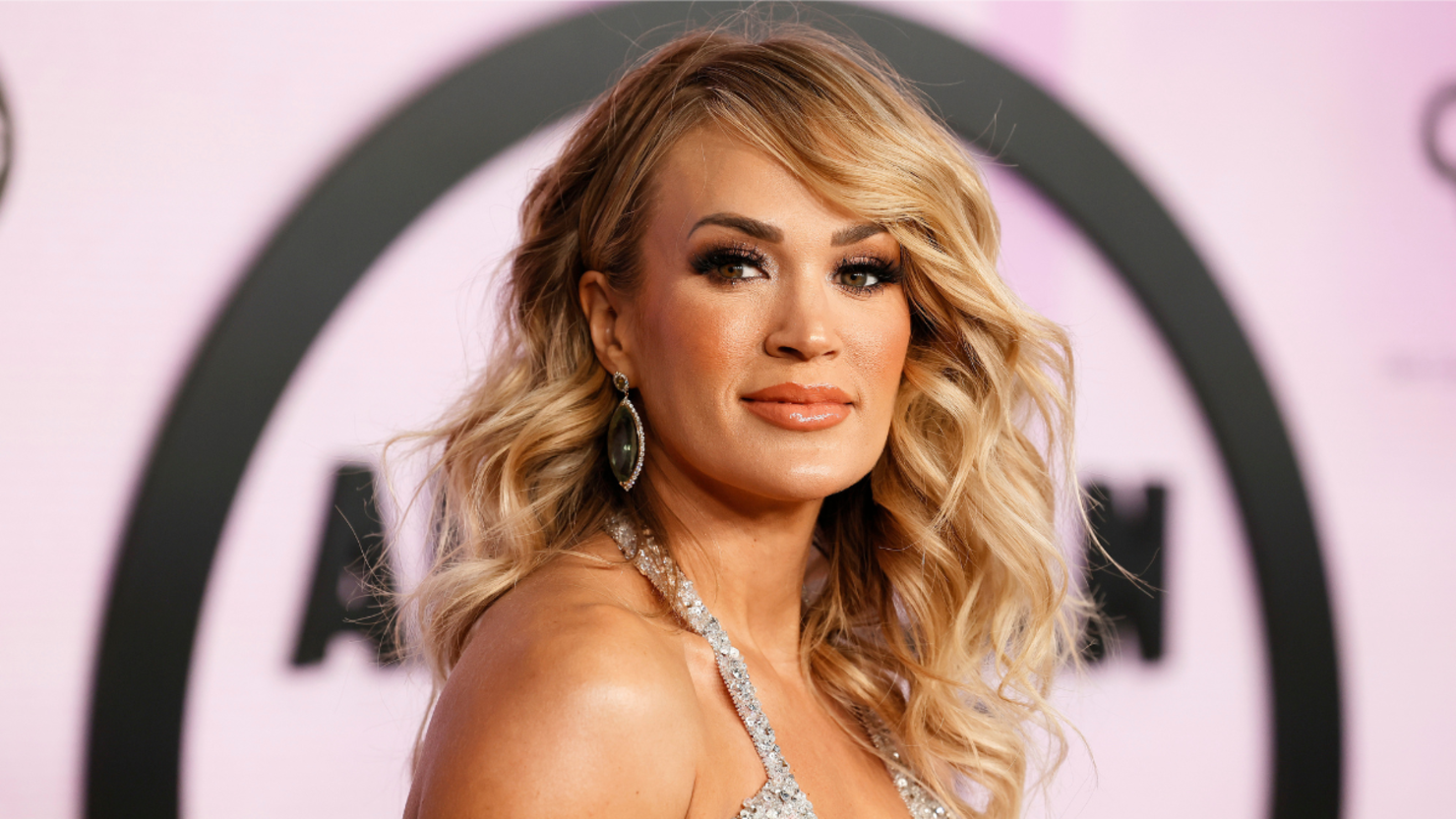 Now that she's gearing up for the second leg of her high-energy "Denim & Rhinestones Tour," powerhouse country artist Carrie Underwood is also ready to work out on the road.
Underwood, well-known for her health-focused lifestyle and dedication to fitness, recently spoke with PEOPLE about how she exercises while she's on one of her nationwide treks, and how her fitness goals "have shifted" over time. Early in her career, Underwood, who won American Idol in 2005, told PEOPLE that she "was working out more to be a certain size or fit into a certain aesthetic that I thought I wanted to be. And now I feel like I work out more to be strong and to have energy and longevity"
Underwood said touring allows her to squeeze in her workouts differently as she takes a step away from "mom-ing it" at home (taking care of her two young boys Isaiah, 7, and Jacob, 3, who might be on track to become his mom's "gym buddy" someday). She lives by the mentality to "just make it happen when it can happen and how it can happen," no matter how much equipment (if anything) is available while living out of a tour bus and hotels.
Underwood launched the Fit52 app in 2020, going hand-in-hand with her book, FIND YOUR PATH: Honor Your Body, Fuel Your Soul, and Get Strong with the Fit52 Life. She teamed up with with her longtime trainer, Eve Overland, to design the workouts to be done anytime, anywhere in as little as 30 minutes at a time. Underwood has also expended the app with macro-balanced recipes from Certified Sports and Clinical Nutritionist Cara Clark, and by adding her husband, former NHL star Mike Fisher, as a trainer. Underwood has also added her actual leg day routine, revealing how to get her signature sculpted legs.
Underwood, who turns 40 in March, told PEOPLE that her fitness focus is now about "just taking care of myself — moving more, eating healthy, staying hydrated — these things are all base level stuff."
See Underwood's 2023 "Denim & Rhinestones Tour" dates below:
February 2 — Miami, FL
February 4 — Tampa, FL
February 6 — Jacksonville, FL
February 7 — Atlanta, GA
February 8 — Charlotte, NC
February 10 — State College, PA
February 11 — Uncasville, CT
February 14 — Charleston, WV
February 15 — Washington DC
February 17 — Boston, MA
February 18 — Newark, NJ
February 21 — New York, NY
February 22 — Philadelphia, PA
February 24 — Charlottesville, VA
February 25 — Pittsburgh, PA
February 26 — Detroit, MI
March 1 — Nashville, TN
March 2 — Cincinnati, OH
March 4 — Columbus, OH
March 8 — Dallas, TX
March 11 — Glendale, AZ
March 13 — Los Angeles, CA
March 14 — Sacramento, CA
March 16 — Portland, OR
March 17 — Seattle, WA