Regal Cinemas Shutting Down Dozens Of Theaters Across The Country
By Bill Galluccio
January 20, 2023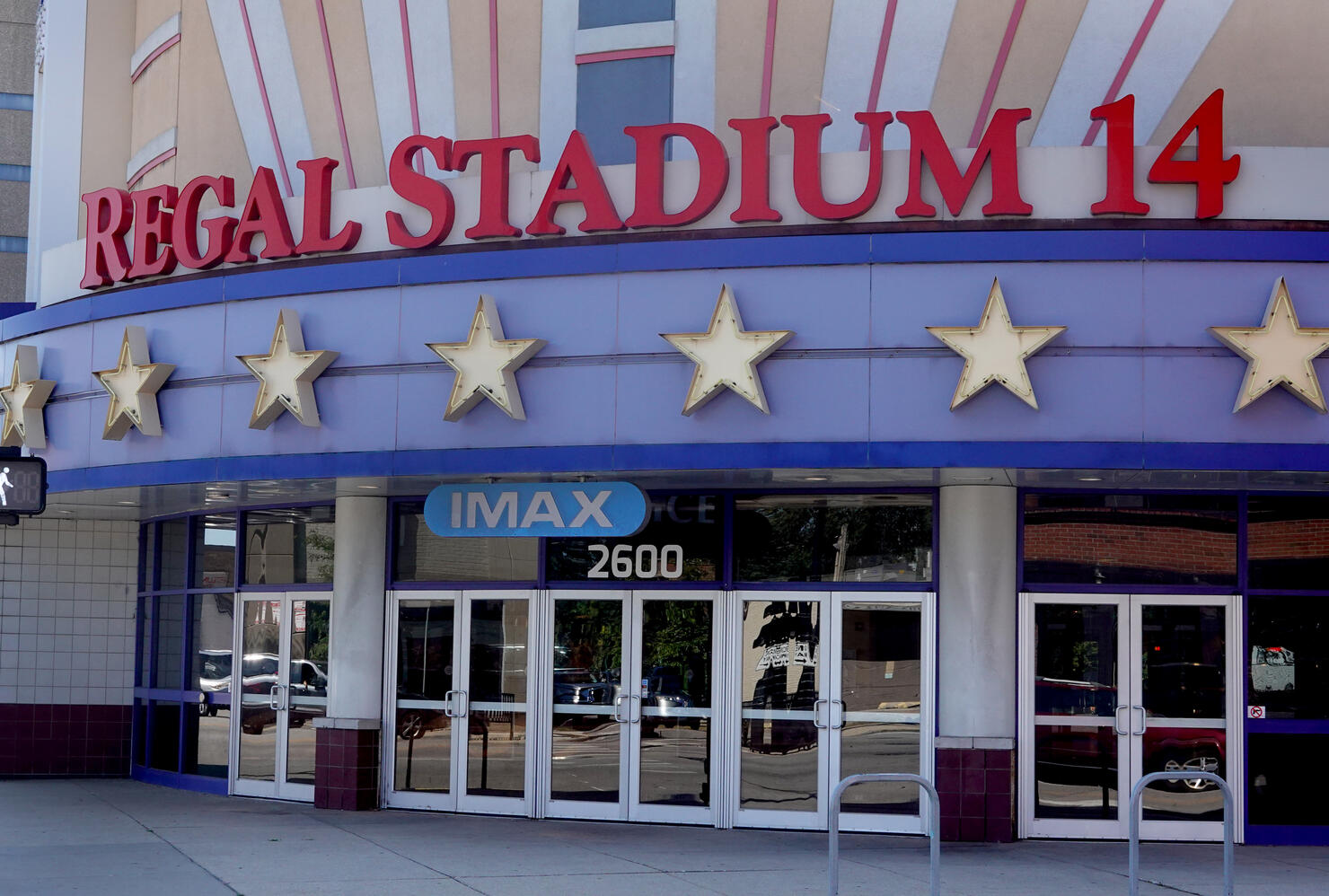 Regal Cinemas announced it will be closing 39 theaters across the United States starting on February 15. The closures will impact theaters in 20 states and Washington, D.C.
The decision to shutter the theaters was made after Regal Cinemas' parent company Cineworld, filed for bankruptcy. The global theater company, which operates over 700 locations worldwide, has been struggling due to the coronavirus pandemic, losing $3 billion in 2020 and $708.3 million in 2021. Cineworld runs about 500 Regal Cinemas in the U.S., making it the second-largest theater chain in the country, behind AMC, which operates over 950 theaters across the country.
According to Business Insider, Cineworld expects to save $22 million a year by closing the theaters. The company hopes to renegotiate leases with other theaters to keep them open.
"The debtors are hopeful that these negotiations will lead to lease concessions and modifications that will obviate the need for rejection and enable additional theater sites to remain open," Cineworld said in a court filing.
Here is the complete list of theaters that are closing:
Tikahtnu Stadium 16 Imax and RPX (Anchorage, AK)
Metro Point (Costa Mesa, CA)
Berkeley 7 (Berkeley, CA)
Parkway Plaza Stadium 18 and Imax (El Cajon, CA)
Escondido Stadium 16 and Imax (Escondido, CA)
Hemet Cinema 12 (Hemet, CA)
Sherman Oaks Galleria 16 (Los Angeles, CA)
Yorda Linda and Imax (Yorba Linda, CA)
Meadows Stadium 12 (Littleton, CO)
SouthGlenn Stadium 14 (Centennial, CO)
Shadowood 16 (Boba Raton, FL)
South Beach Stadium 18 and Imax (Miami, FL)
Keauhou Stadium 7 (Kailua-Kona, HI)
Bolingbrook Stadium 12 (Bolingbrook, IL)
Round Lake Beach Stadium 18 (Round Lake Beach, IL)
Fenway Stadium 13 and RPX (Boston, MA)
Bowie Stadium 14 (Bowie, MD)
Rockville Center Stadium 13 (Rockville, MD)
Brunswick 10 (Brunswick, ME)
Beaver Creek Stadium 12 (Apex, NC)
Omaha Stadium 16 (Omaha, NE)
Concord 10 (Concord, NH)
Hamilton Commons Stadium 14 (Landing, NJ)
Pohatcong Stadium 12 (Phillipsburg, NJ)
Santa Fe Stadium 14 (Santa Fe, NM)
Village Square Stadium 18 (Las Vegas, NV)
Elmwood Center 16 (Buffalo, NY)
Ithaca Mall Stadium 14 (Ithaca, NY)
Cortlandt Town Center (Mohegan Lake, NY)
Union Square Stadium 14 (New York, NY)
Greece Ridge Stadium 12 (Rochester, NY)
Transit Center Stadium 18 and Imax (Williamsville, NY)
Montrose Movies Stadium 12 (Akron, OH)
Barn Plaza Stadium 14 (Doylestown, PA)
Oaks Stadium 24 (Oaks, PA)
Greenbrier Stadium 13 (Chesapeake, VA)
Stonefield Stadium 14 and Imax (Charlottesville, VA)
Meridian 16 (Seattle, WA)
Gallery Place Stadium 14 (Washington, DC)