Young Thug Accused Of Conducting Drug Deal During Court Hearing
By Tony M. Centeno
January 20, 2023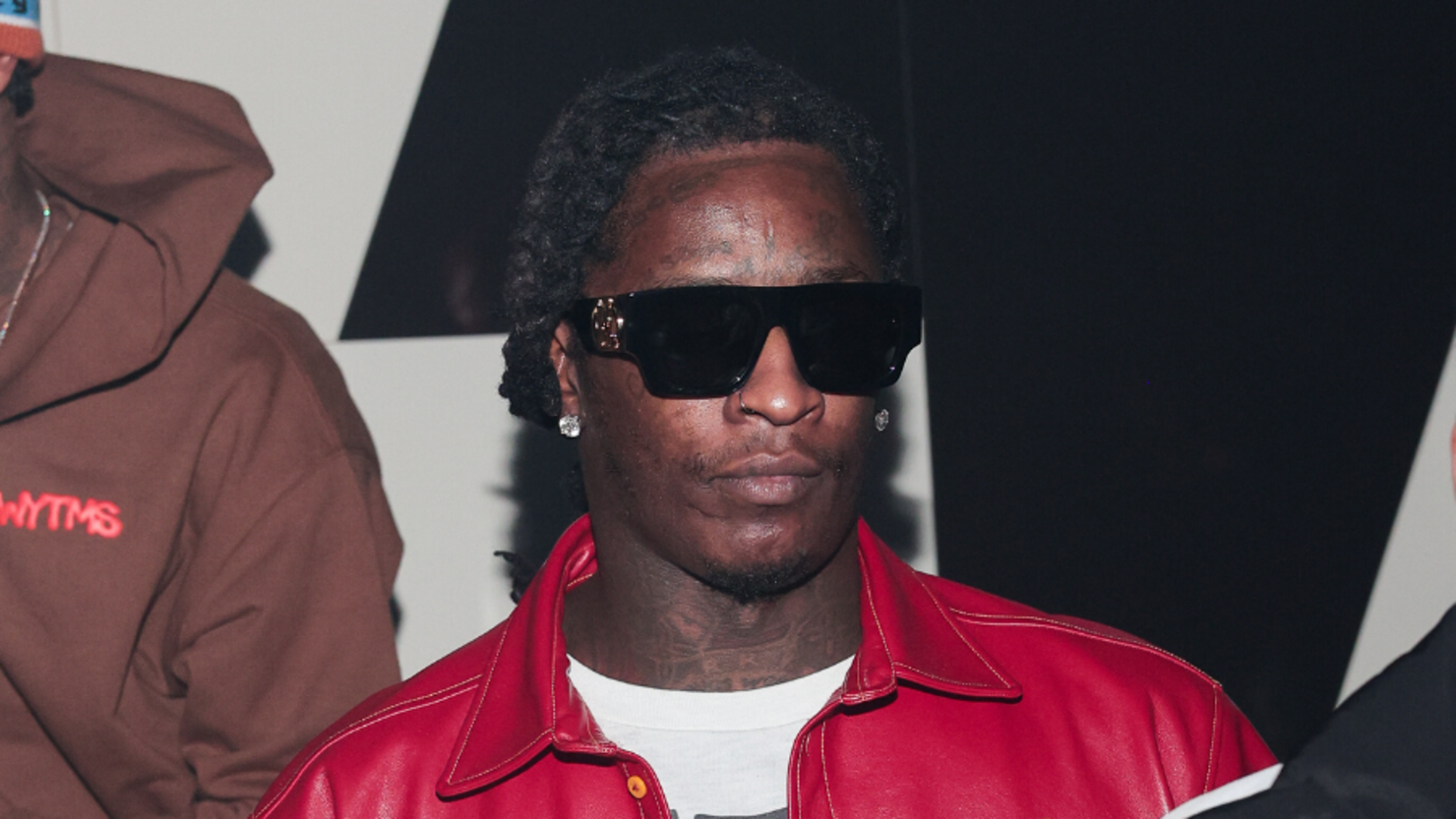 Young Thug has been accused of executing an alleged drug deal while jury selection for his RICO trial was under way.

According to a report WSB-TV in Atlanta published on Thursday night, January 19, prosecutors filed a motion that listed the allegations in detail. Surveillance video obtained by the outlet shows the embattled rapper, born Jeffrey Williams, in court during jury selection when his co-defendant Kahlieff Adams approached Williams and appeared to place a pill in the rapper's hand. After he walked away, Williams reportedly put his hands under the table. After Williams immediately handed the drug over to a deputy, one of his lawyers said he was innocent.
"His side is the truth," Keith Adams told WSB-TV. "The reality is Mr. Williams had nothing to do with what went on in the courtroom on yesterday. One of the co-defendants on his way to the restroom attempted to pass something to Mr. Williams, who immediately turned it over to the deputy."

"He did not know. We don't know what it is, did not know," Adams added. "It was turned over to a deputy right away."

The complaint against Williams said Adams reached out to Williams with his right hand closed. Williams then opened his right hand and accepted the pill, which was later identified as a Percocet. Upon searching Adams, officers found more Percocet plus marijuana, tobacco and other contraband that was wrapped up in plastic with food seasoning inside to mask any odors.

As of this report, Williams has not been charged. However, Adams is facing additional charges including possession of schedule II controlled substance, willful obstruction of law enforcement misdemeanor, possession of marijuana less than one ounce, possession of alcoholic beverage by inmate, and willful obstruction of law enforcement officers misdemeanor.

This is the third time Judge Ural Glanville has had to pause jury selection due to drugs, arrests and a medical scare. Previously, officers had to detain defendant Yak Gotti's mother after she reportedly brought rolling papers into the courtroom and attempted to slip him some tobacco.