J Balvin To Take Fans On A VR Journey With 'Futurum' Concert Experience
By Taylor Fields
January 26, 2023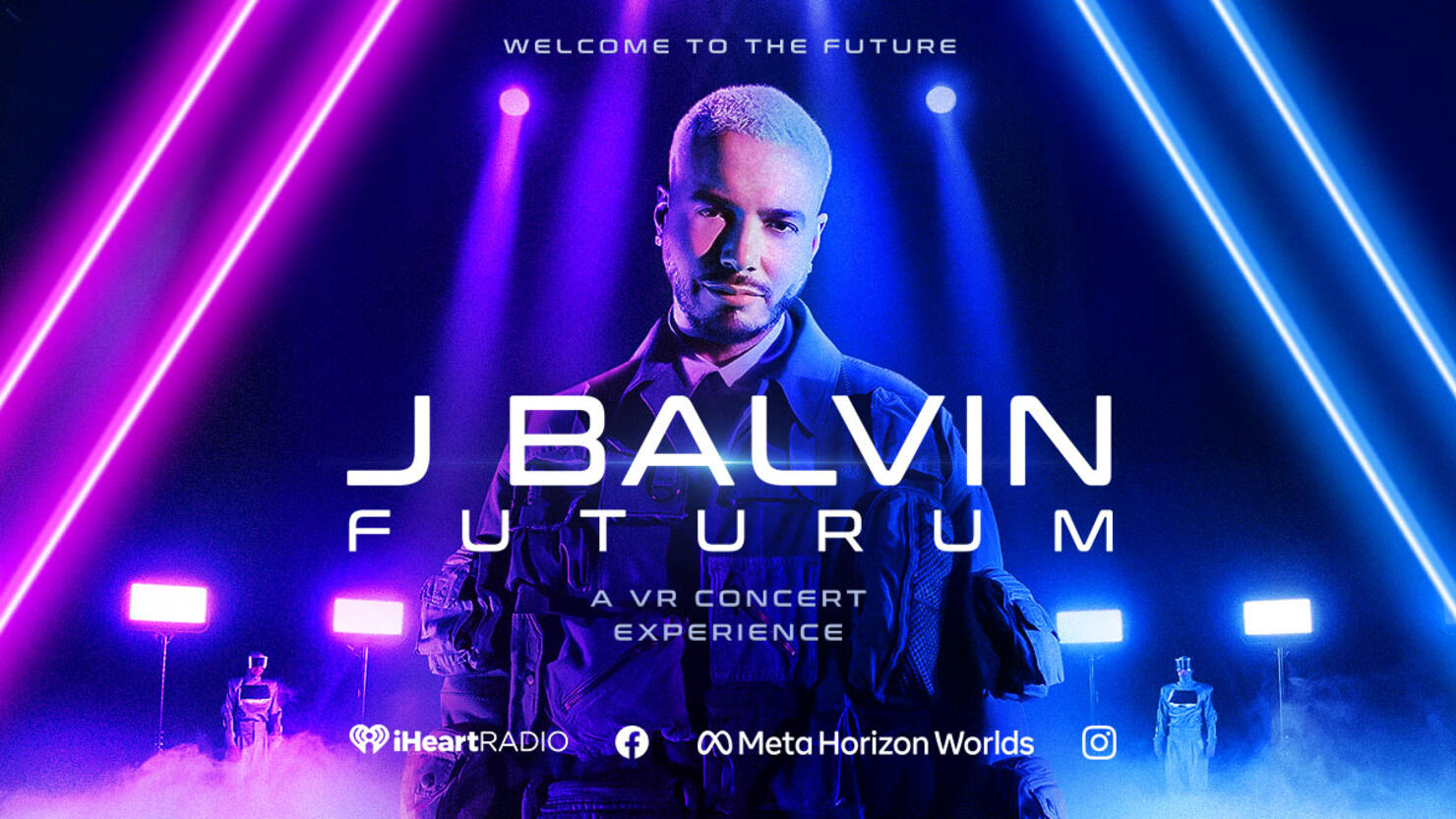 Get ready to dance along with J Balvin like never before, because the Colombian singer-songwriter and six-time Latin Grammy-winner is taking over Meta Horizon Words on February 17th during "J Balvin Futurim: A VR Concert Experience."
The 180-degree concert experience, designed exclusively for virtual reality, will take fans on a journey through some of Balvin's most iconic hits. As one of the top-selling Latin performers in the world, Balvin will also showcase a visually stunning performance, using cutting-edge technology to transport viewers to an otherworldly realm. With the use of a 15-foot robotic arm that moves in sync with the beat, Balvin will perform on a custom-built stage that rotates in tandem with a fully moving light grid. Choreography from seven backup dancers, specifically crafted for the VR experience, will add an additional layer of immersion to the event. The concert will feature 17 of Balvin's hit songs, including "La Canción," "I Like It," "No Me Conoce," "Mi Gente" and more, each presented with unique staging to enhance the overall viewing experience.
In a statement, Balvin explained of the upcoming VR concert experience, "I'm always looking for new and innovative ways to expand access to art, and the VR space is one with limitless opportunity. The whole show has a futuristic vibe including some crazy robotics twice my size. It will be one of my wildest shows ever, and I'm grateful to Meta and iHeart for the unique collaboration and the platform to explore my passion for technology in a way that allows my fans to experience my music together in a different way."
Fans can tune in to "J Balvin Futurim: A VR Concert Experience" on February 17th at 6pm PT/9pm ET. Fans with a Meta Quest 2 headset can view the VR performance in Meta Horizon Worlds. The show will also be available on Meta Quest TV, and those without a headset can catch the show via Messenger's Watch Together, and on iHeartRadio's Facebook and Instagram pages.