WATCH: Accused Human Smugglers, 15, And 12, Crash During High-Speed Chase
By Bill Galluccio
February 3, 2023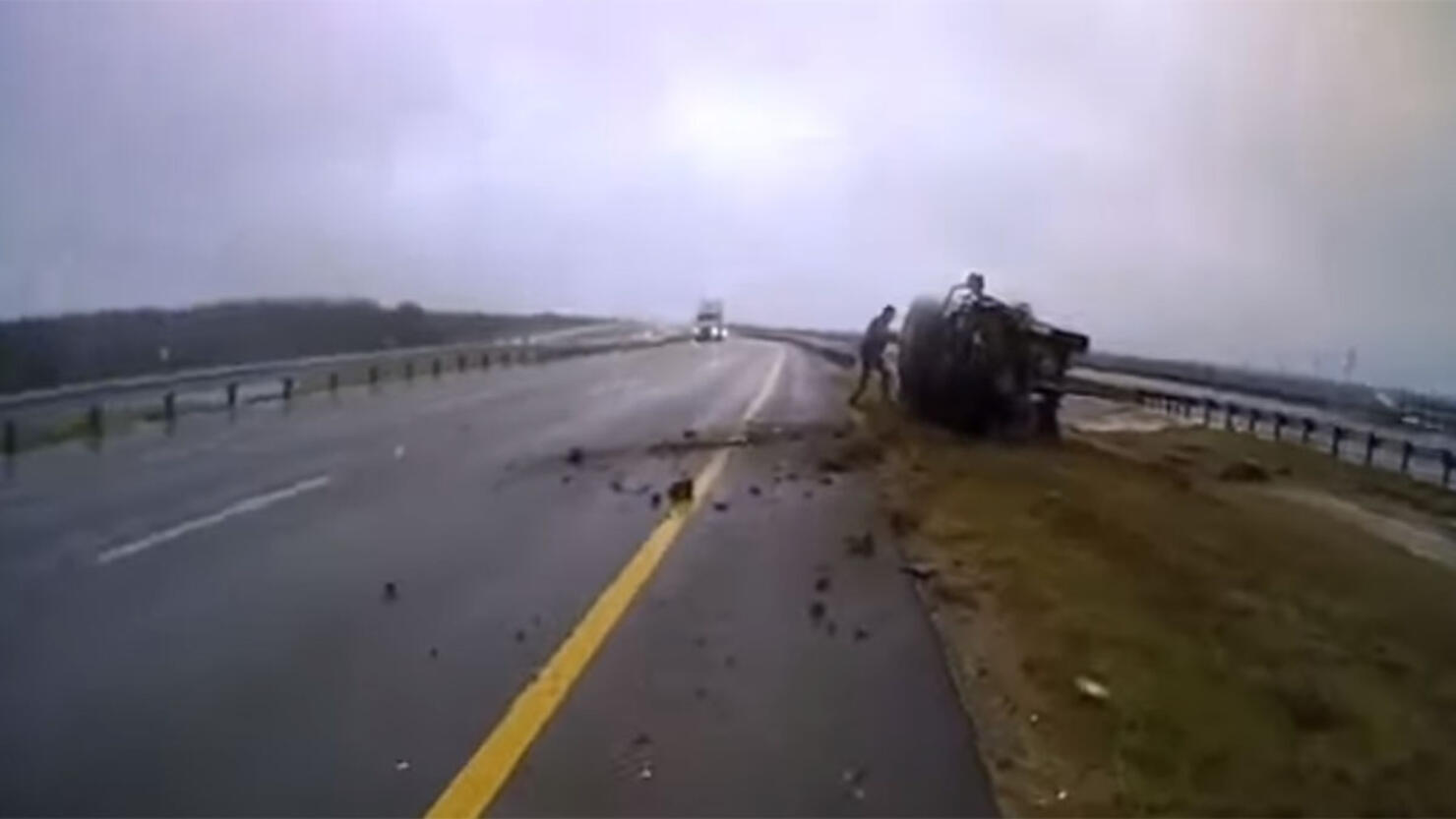 Photo: Texas Department of Public Safety
The Texas Department of Public Safety said that two boys, ages 15 and 12, were arrested after crashing a stolen truck during a high-speed chase with the police.
The two boys, who were not identified, are accused of engaging in human smuggling.
As the 15-year-old boy led officers on a high-speed chase, he lost control due to the wet road conditions and struck an embankment, causing the truck to go airborne. The truck then landed on its side on IH-35.
Officers rushed over as the boys were screaming for help. They used crowbars and hammers to free the kids from the overturned vehicle.
In addition to the two children, they found an illegal immigrant in the truck, who was transported to the hospital with serious injuries.
Officials said that the 15-year-old was taken into custody and was charged with human smuggling causing bodily injury, evading arrest causing bodily injury, drug possession, and unauthorized use of a motor vehicle. They said that the 12-year-old was a runaway and was involved in the human smuggling operation. However, they did not say if he was facing any charges.
Texas Governor Greg Abbott noted the encounter in a press release about the success of Operation Lone Star, a multi-agency effort to secure the border and stop the smuggling of drugs, weapons, and people into Texas.
The Texas Department of Public Safety posted a video of the encounter on YouTube, which you can watch below.