50-Car Train Derailment Sparks Massive Fire, Forces Evacuation Of Ohio Town
By Bill Galluccio
February 4, 2023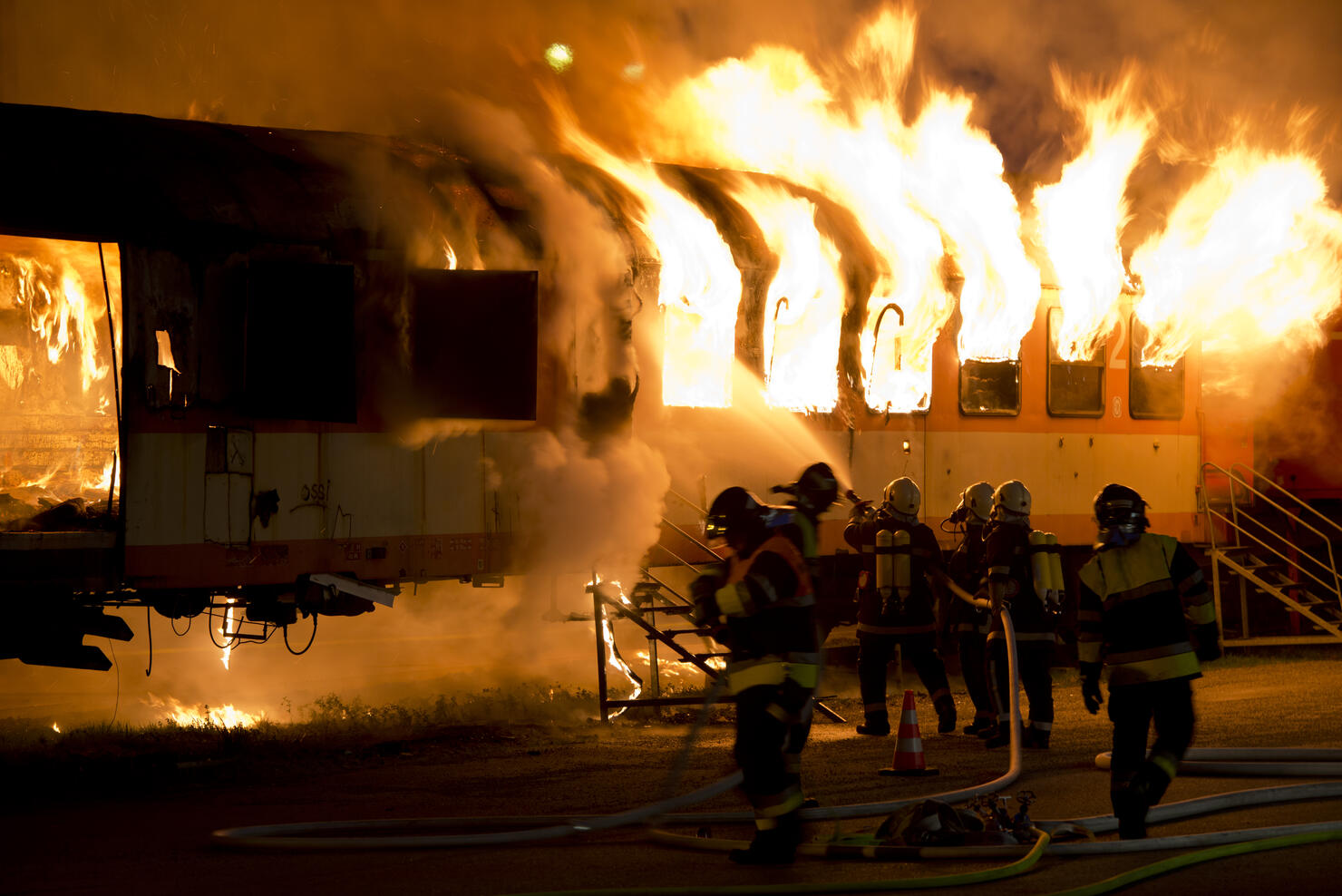 A freight train carrying hazardous chemicals derailed in East Palestine, Ohio, on Friday (February 3) night. Officials said that 50 of the more than 100 cars derailed near the Ohio-Pennsylvania border, sparking a massive fire. Rail operator Norfolk Southern said that 20 of the cars were carrying chemicals that are flammable, combustible, or pose environmental risks.
There were no immediate reports of injuries.
Authorities issued an evacuation order for everybody living within a one-mile radius of the fire.
Efforts to extinguish the flames have been slowed by the frigid temperatures, which dipped into the single digits. Firefighters from three states were called to help battle the blaze but found some of their trucks were unable to pump water because they were frozen.
Hazmat crews were called to the scene to determine if any of the cars carrying hazardous materials were burning, while firefighters used unmanned steam devices to try to prevent the fire from spreading. They were also using drones to assess the fire and determine the best way to tackle it.
Investigators with the National Transportation Safety Board are heading to the site of the derailment to try to determine the cause of the crash.