Dating Rumors Swirl About Latto And 21 Savage After Fans Spot A New Tattoo
By Lavender Alexandria
February 7, 2023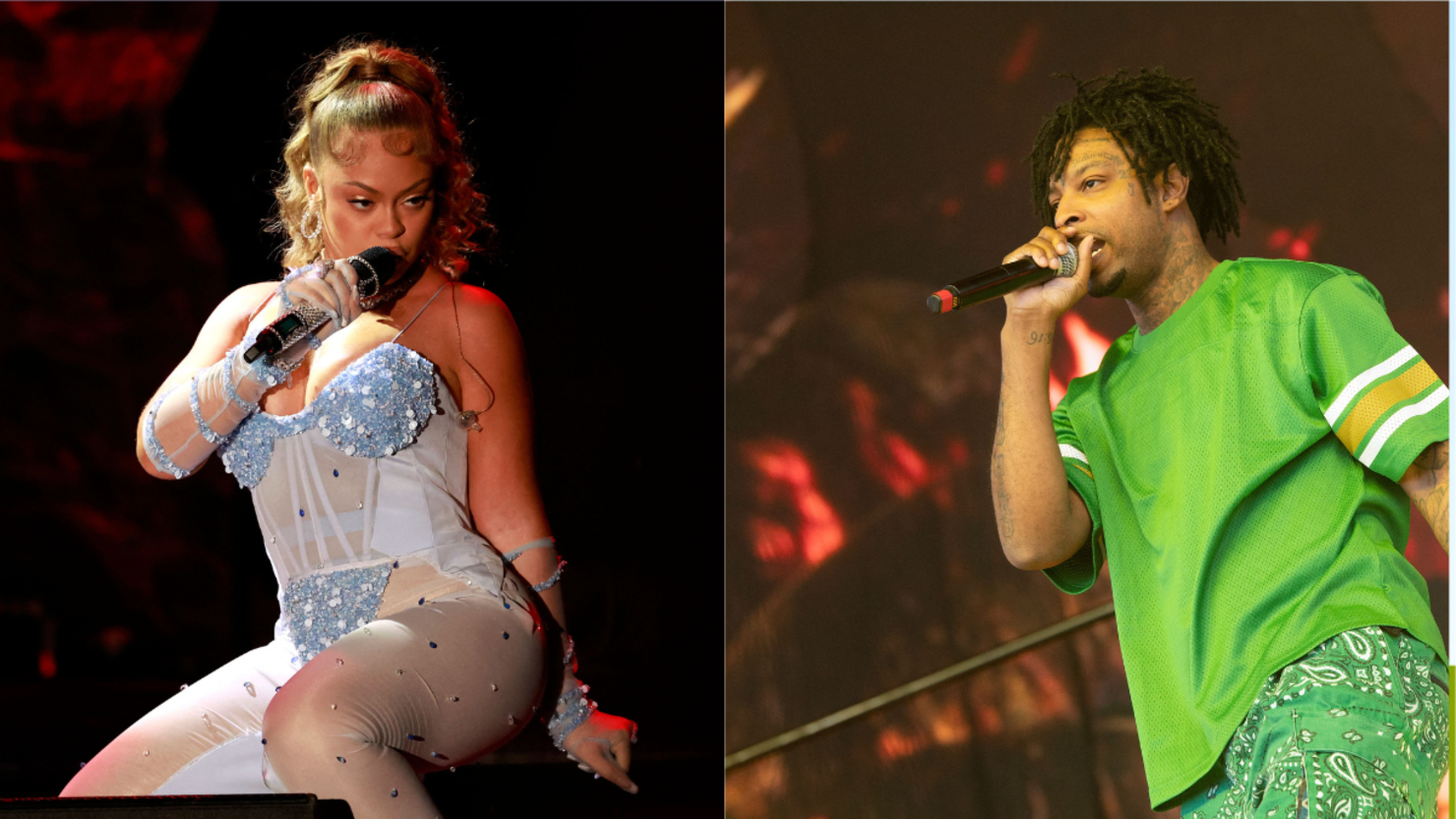 Fans spotted a new tattoo behind Latto's ear at the Grammys last night and brought back some long-standing relationship rumors as a result. While she didn't explicitly draw attention to the new ink, fans spotted a new red tattoo behind her ear that appears to read "Sheyaa" which is the actual name of rapper 21 Savage.
Dating rumors between Savage and Latto date back years and there are dozens of moments that fans point to as evidence that something more could be going on between the pair. One of the first instances came in late 2020 when keen-eyed fans noticed that 21 Savage and Latto were both posting stories from the same place, allegedly in Puerto Rico. Months later, 21 Savage posted and then quickly deleted an Instagram story praising Latto's "no makeup" look in a picture she posted. The pair first worked together musically last year on Latto's single 'Wheelie' which ultimately landed on her sophomore album 777.
Despite the mounting evidence of a relationship both artists have denied it in interviews. In December, 21 Savage said during an unrelated answer that he "don't got a celebrity girlfriend" while Latto shot down questions after both the Puerto Rico and Instagram story revelations that preceded their first official collaboration.