Madden Simulation Predicts Super Bowl LVII Winner
By Jason Hall
February 6, 2023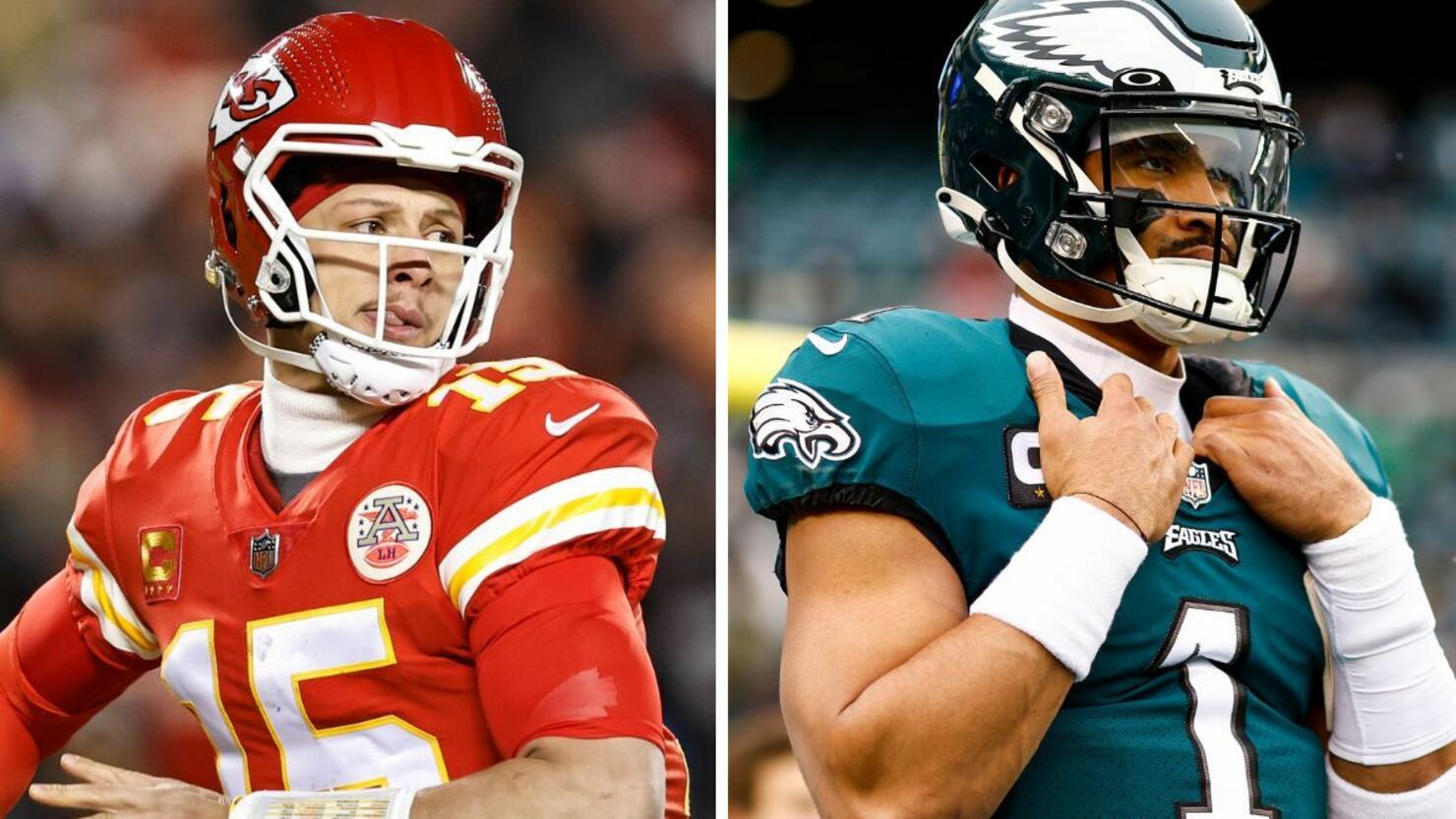 Madden NFL 23's official simulation predicted the Philadelphia Eagles to defeat the Kansas City Chiefs, 31-17, in Super Bowl LVII.
The video game franchise shared a video Monday (February 6) morning featuring former All-Pro wide receiver Chad Johnson, who has served as the 'Madden Ratings Adjuster' for the past few seasons, driving a tour bus through a desert. Johnson appears to see a mirage showing Chiefs and Eagles players before the Madden simulation takes place.
Eagles quarterback Jalen Hurts threw for 282 yards and two touchdowns on 26 of 33 passing, while also recording 88 yards and a touchdown on 10 rushing attempts to earn the game's Most Valuable Player award during the simulation.
Hurts connected with A.J. Brown on a 26-yard touchdown pass and DeVonta Smith on a 63-yard touchdown pass, both of which came in the third quarter following a 10-10 tie at halftime. Eagles running back Miles Sanders recorded 78 yards and the game's final touchdown on 15 rushing attempts.
Chiefs quarterback Patrick Mahomes finished with 249 yards, one touchdown -- a 4-yard pass to tight end Travis Kelce -- and one interception -- recorded by Eagles safety C.J. Gardner-Johnson in the third quarter -- on 29 of 39 passing.
The two teams will matchup in real life on Sunday (February 12) at State Farm Stadium in Glendale, Arizona. The Eagles will look to win their second Super Bowl in franchise history, having won their first during Super Bowl LII in February 2018.
The Chiefs are aiming to win their third, as well as their second in a four-year span, having won Super Bowl LIV in February 2020.