Video Shows High Rise Collapse After Earthquake In Turkey
By Jason Hall
February 6, 2023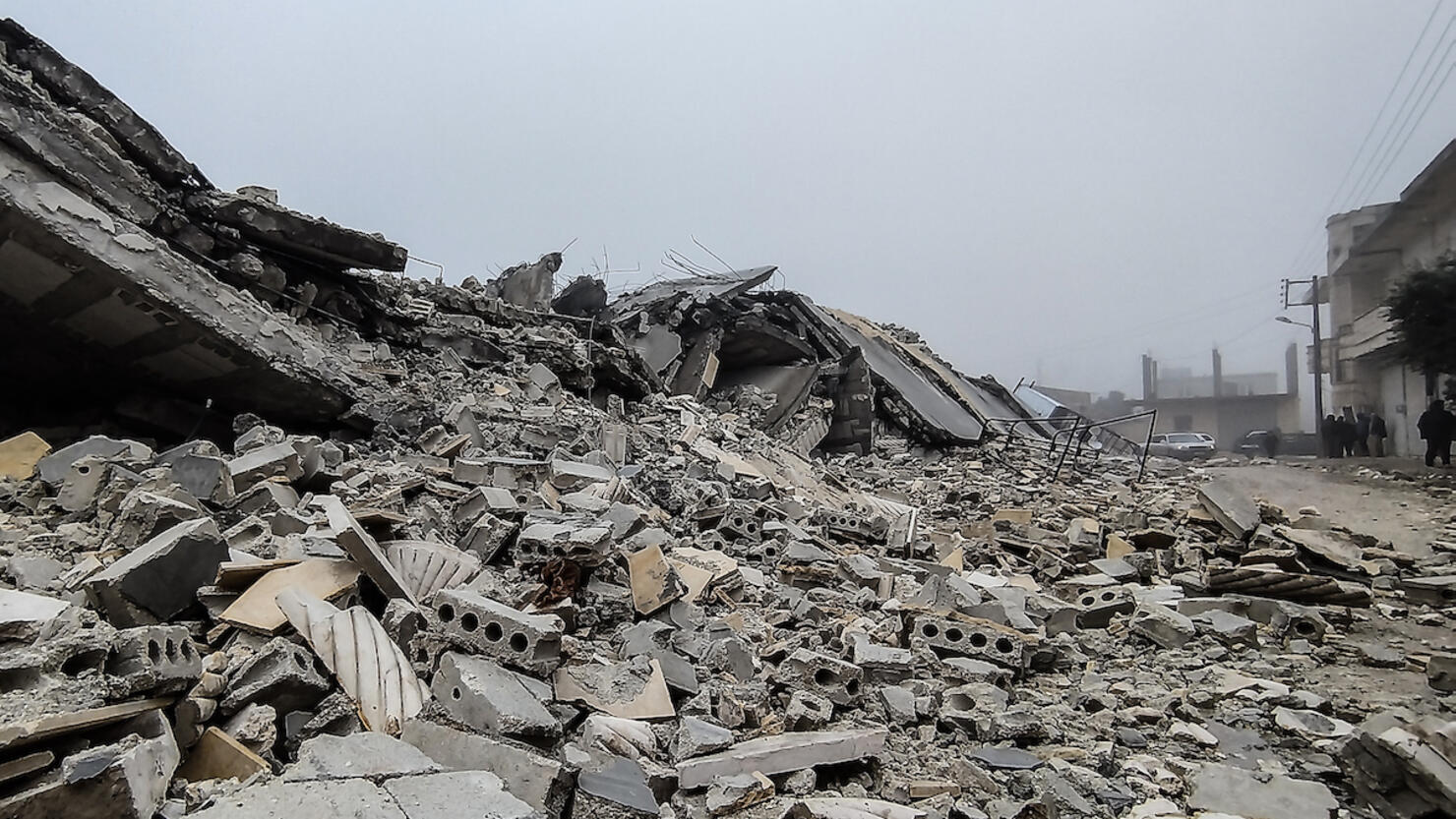 A video shared online shows the exact moment a building in Turkey collapsed after the first of two massive earthquakes struck the region Monday (February 6) morning.
The video, which was shared by The Times and the Sunday Times' YouTube account courtesy of URFA TV via Reuters, shows people frantically running as the Haliliye building collapses. The first earthquake was reported to register at a 7.8 magnitude and the second at 7.5, NBC News reports.
At least 1,872 people are reported to have been killed in relation to the two earthquakes in both Turkey and northern Syria as of Monday morning, with the death toll expected to continue to rise. At least 1,121 people were reported dead and 7,634 injured in Turkey, with more than 2,824 buildings reported to have collapsed and 9,600 search and rescue personnel deployed, the Disaster Emergency Management Authority confirmed via NBC News.
At least 371 people were killed and 1,089 injured in Syria, the Syrian Health Ministry announced via NBC News.
The initial earthquake was reported to be centered about 20 miles from Gaziantep, a provincial capital city within Turkey and was the country's largest disaster since 1939, President Recep Tayyip Erdogan announced. The region has already been dealing with a harsh winter as millions have been displaced by an ongoing nearly 12-year civil war.