Roger Waters Responds To David Gilmour's Claims He's 'Antisemitic'
By Katrina Nattress
February 8, 2023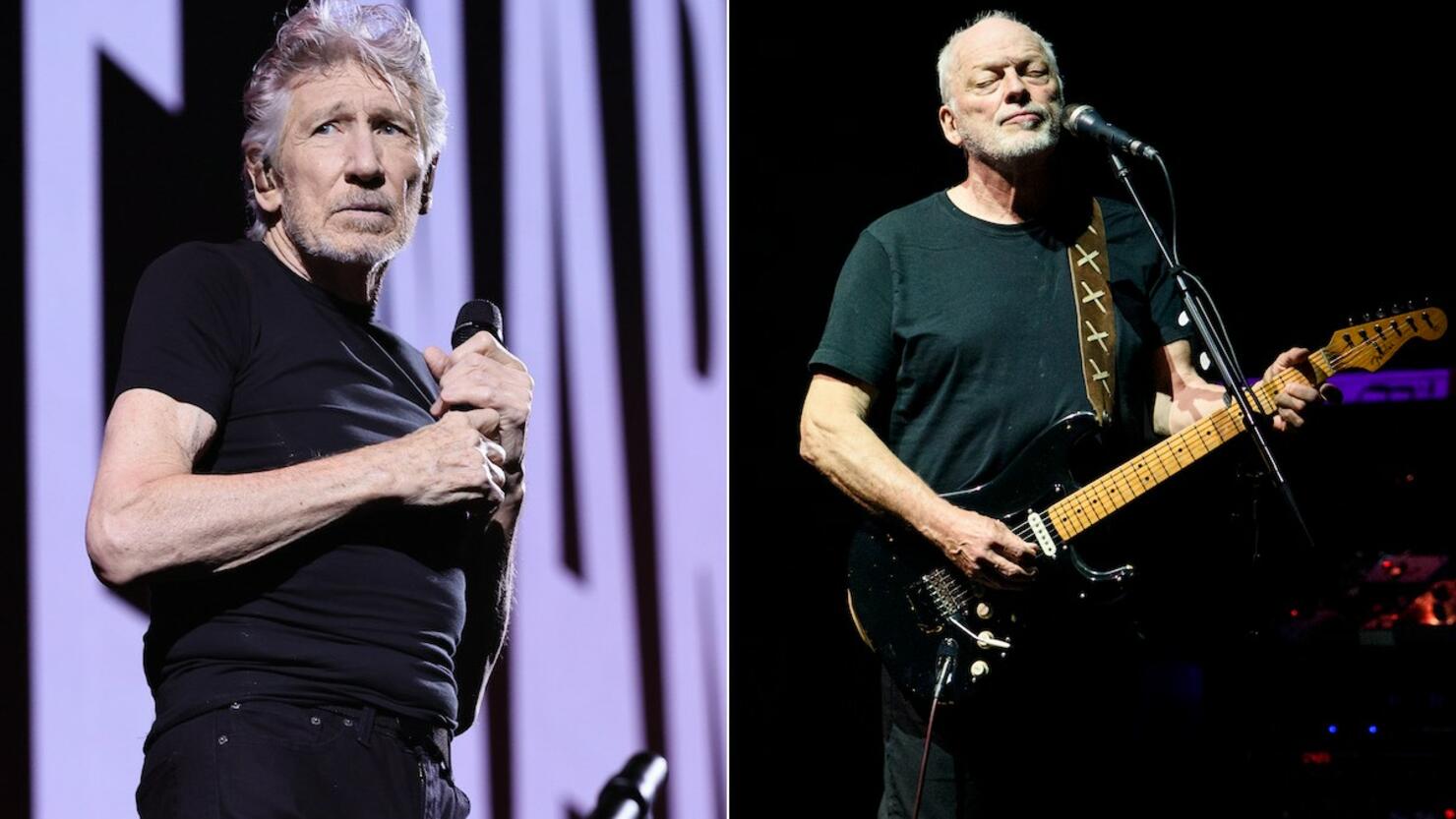 Pink Floyd might be releasing a 50th anniversary edition of Dark Side of the Moon, but former bandmates David Gilmour and Roger Waters are far from celebrating each other.
On Monday (February 6), Gilmour's wife Polly Samson slammed Waters on Twitter, calling him "antisemitic" among other things. "Sadly @rogerwaters you are antisemitic to your rotten core," she tweeted. "Also a Putin apologist and a lying, thieving, hypocritical, tax-avoiding, lip-synching,misogynistic, sick-with-envy, megalomaniac. Enough of your nonsense."
Gilmour then quoted her tweet with his approval, writing: "Every word demonstrably true."
Someone in Waters' camp shared a statement on Twitter addressing the accusations that reads: "Roger Waters is aware of the incendiary and wildly inaccurate comments made about him on Twitter by Polly Samson which he refutes entirely. He is currently taking advice as to his position."
Waters has been outspoken about his politics and views on the Russia-Ukraine war, and a recent interview is what sparked Samson's comments. In the interview, Waters backtracks on previously calling Vladimir Putin a "gangster," saying, "I may have changed my mind a little bit in the last year...is Putin a bigger gangster than Joe Biden and all those in charge of American politics since World War II? I am not so sure. Putin didn't invade Vietnam or Iraq? Did he?...Maybe I shouldn't be, but I am now more open to listen to what Putin actually says."
Elsewhere, Waters solidifies his boycott against Israel declaring that "the Israelis are committing genocide."
"In my opinion, Israel has a right to exist as long as it is a true democracy, as long as no group, religious or ethnic, enjoys more human rights than any other," he added later. "But unfortunately that is exactly what is happening in Israel and Palestine. The government says that only Jewish people should enjoy certain rights. So it can't be described as democratic."
See Samson, Gilmour, and Waters' tweets below.