Sublime Finally Launches Cannabis Brand After 'Years In The Making'
By Katrina Nattress
February 8, 2023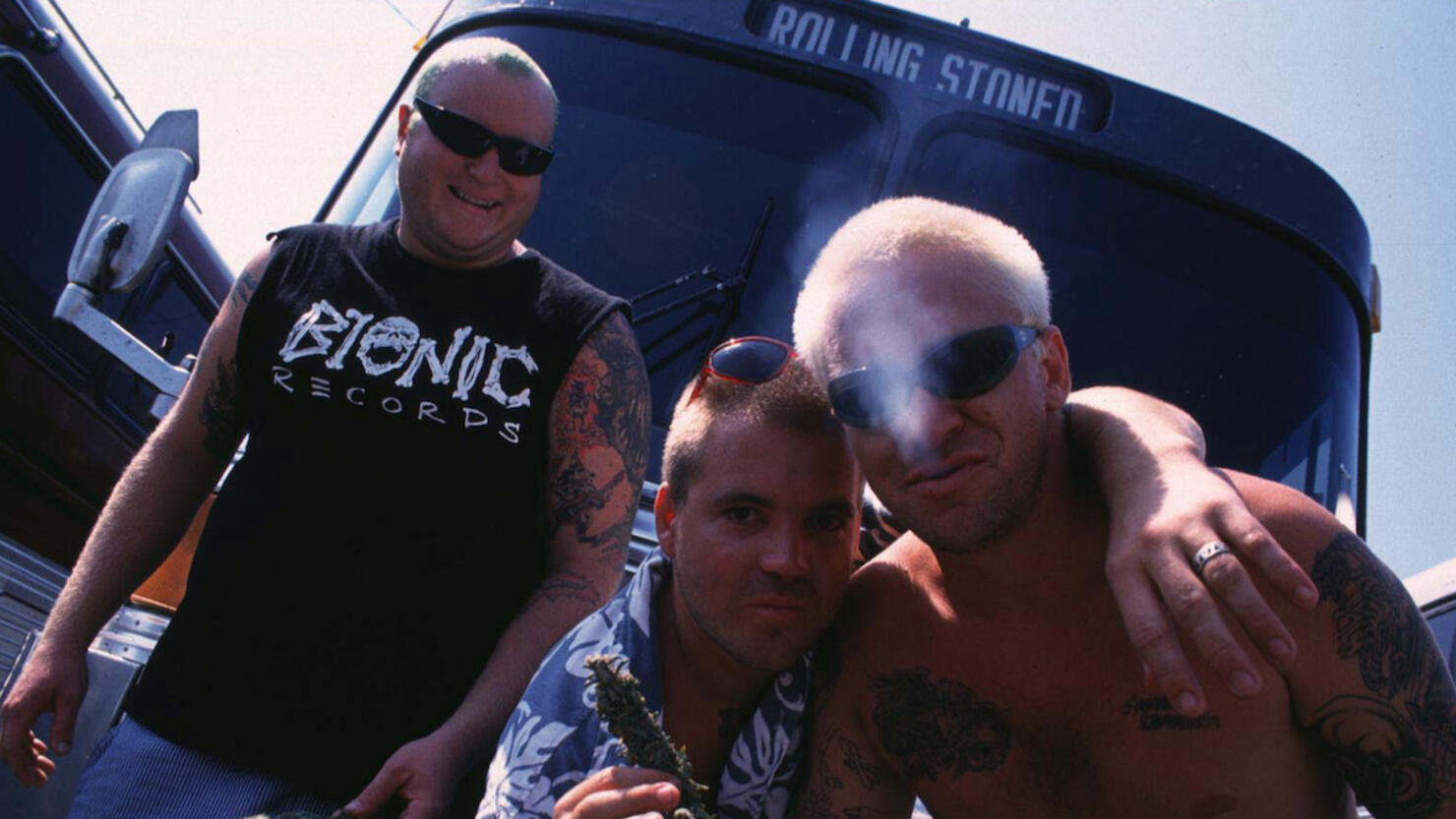 Sublime is the quintessential stoner band, so it only makes sense for them to have their own brand of weed. And now, they finally do.
The band announced the launch of Reefers by Sublime on social media, and it truly is the perfect partnership. "After years in the making, the herb has landed!" the band wrote on Twitter. "The official Sublime cannabis brand is now released. We have partnered with award-winning, Long Beach grown Top Shelf Cultivation to make sure fellow #reefers are enjoying the best quality flower."
For now, Reefers by Sublime off three different types of pre-rolls that are all brilliantly named: Smoke Two Joints In The Morning (Sativa), Smoke Two Joints In The Afternoon (Hybrid), and Smoke Two Joints At Night (Indica).
"Sublime has a legacy with cannabis that has spanned decades, steeped in positivity and its soulful importance to the reggae culture that was such an influence on their music and lifestyle," Bradley Nowell's widow Troy said in a statement. "For Jakob and I, this is an opportunity to continue nurturing the memory of Brad and his musical gets with a global community of family and friends. We are extremely encouraged by the positive impacts shown by cannabis in helping recovering opioid addicts, its medicinal benefits for a host of debilitating conditions, and its ability to provide holistic relief for many using its properties to achieve mental wellness."
See Sublime's announcement tweet below.