Nearly 5 Million Bottles Of Fabuloso Cleaner Recalled Due To Bacteria Risk
By Bill Galluccio
February 8, 2023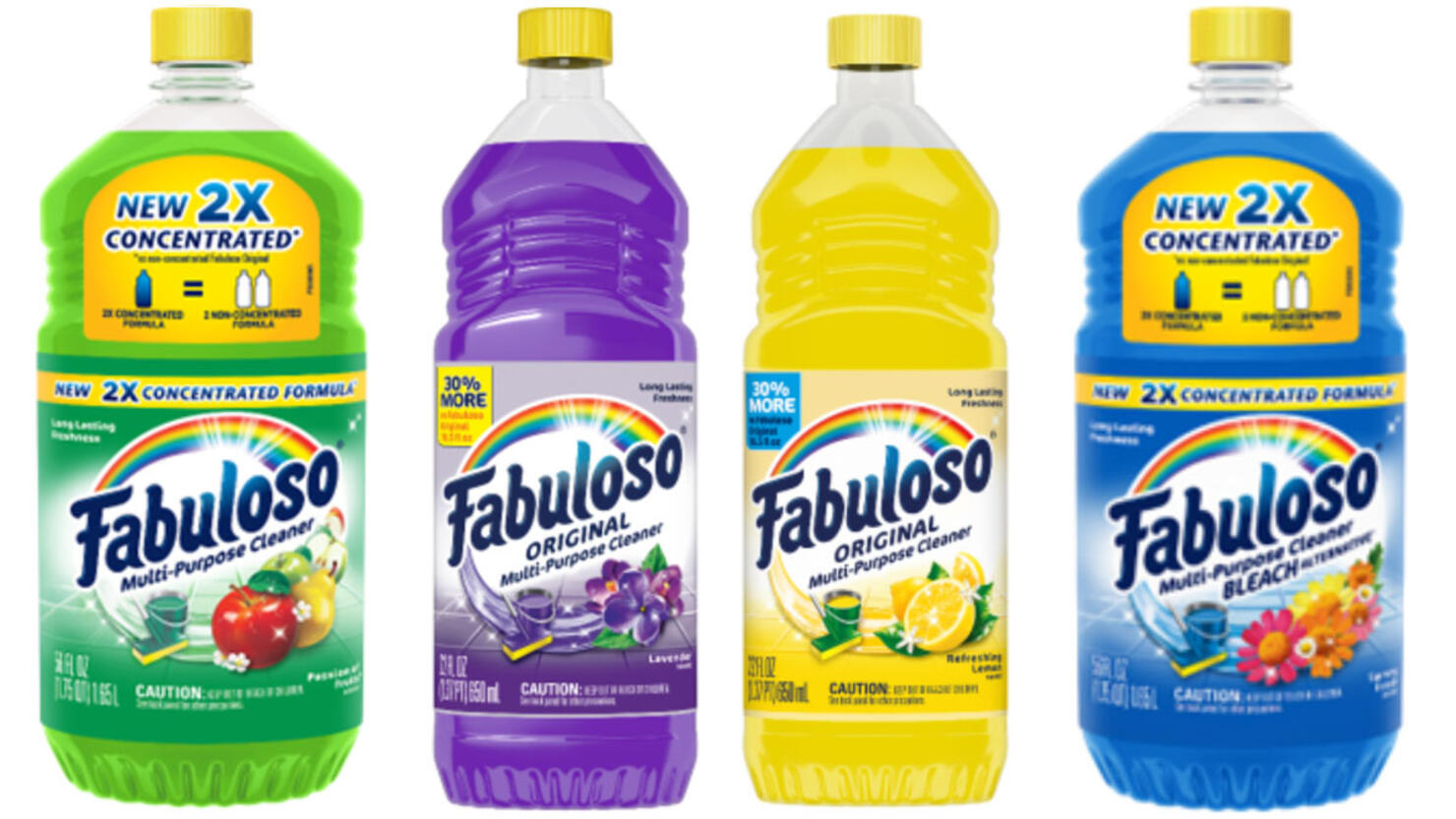 Photo: Consumer Product Safety Commission
Colgate-Palmolive announced a recall of nearly five million bottles of Fabuloso multi-purpose cleaner because of concerns they might contain Pseudomonas species bacteria.
The bacteria is commonly found in soil and water and is usually harmless. However, people with weakened immune systems or underlying lung conditions can develop a serious infection that may require medical treatment if exposed to the bacteria.
The company said that a "preservative was not added at the intended levels during manufacturing," creating a risk of bacterial growth in the container.
The bottles were sold online and at retailers across the country, including Dollar General, Family Dollar, The Home Depot, Sam's Club, and Walmart, from December 2022 through January 2023.
The recalled bottles have manufacturing (lot) codes that begin with 2348US78 through 2365US78 and 3001US78 through 3023US78.
Consumers are advised to stop using the recalled products and contact Colgate-Palmolive Company for a full refund or a free replacement product. To receive a refund or replacement, you must take a picture of the product's UPC and lot code and fill out a form at fabulosorecall.com. After you have taken the photo, you should dispose of the cleaning product in the trash. The company said you should not empty the bottle before throwing it away.