New Footage Of XXXTentacion Taking Out $50,000 Surfaces During Murder Trial
By Tony M. Centeno
February 8, 2023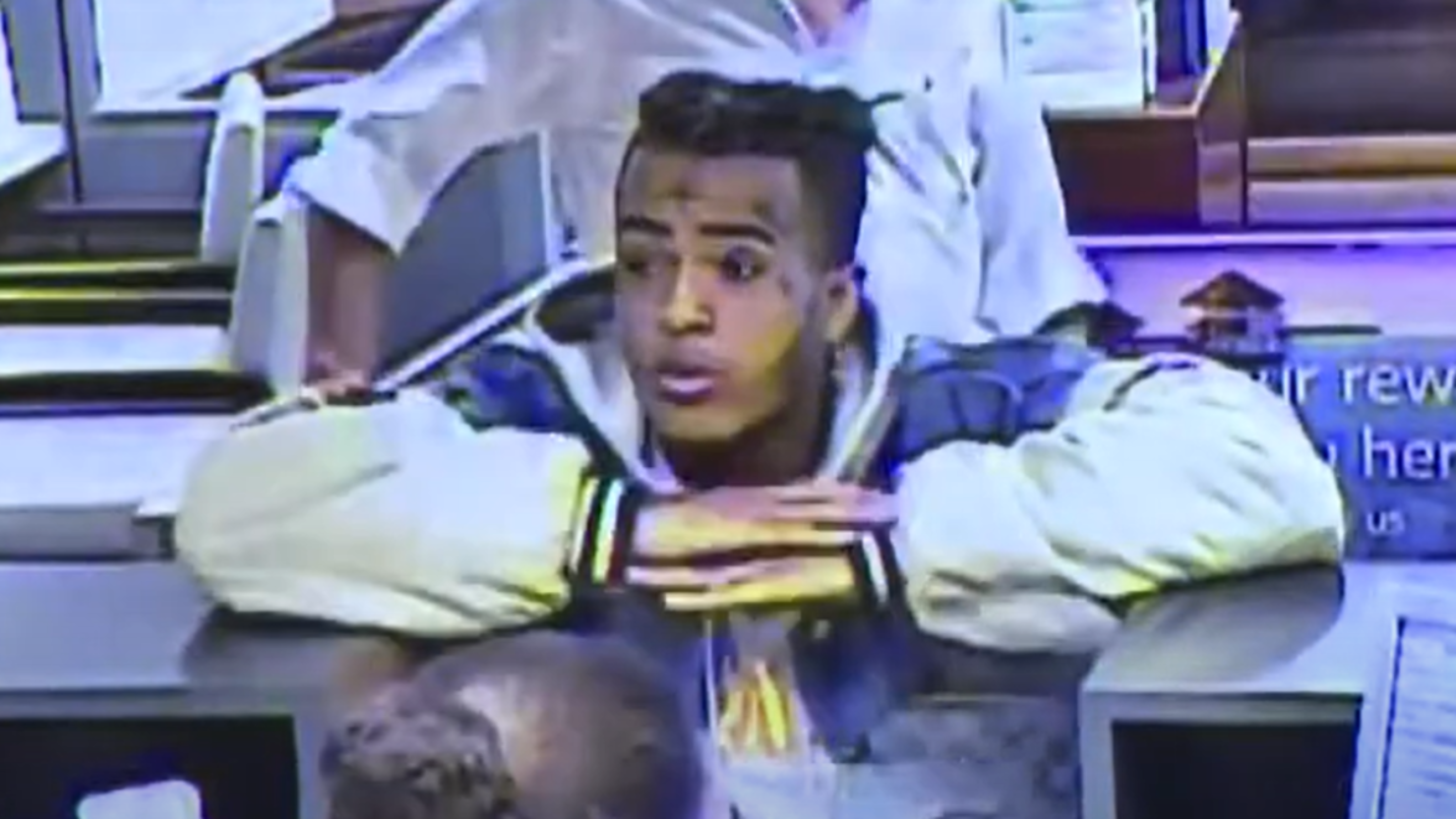 Nearly five years after his death, the men suspected of killing XXXTentacion are finally facing trial. Now fans are getting a better understanding of exactly what happened that day.

On Tuesday, February 7, suspects Michael Boatwright, Dedrick Williams and Trayvon Newsome sat in a Broward County courtroom as the State of Florida and their attorneys made opening statements. While court was in session, the jury heard from several witnesses including Cecilia Ramos. She was the bank teller who helped the rapper withdraw $50,000 on June 18, 2018 before he was robbed and fatally shot at the RIVA Motorsports in Deerfield Beach.
"He was fine. He seemed happy," Ramos told the jury.

Boatwright, Williams and Newsome have all been charged with armed robbery and first degree murder after surveillance footage tied them to the crime. A fourth man, Robert Allen, was also arrested in connection to X's murder, but he pleaded guilty to second-degree murder last year. He also agreed to testify against all three of his co-defendants. Police believe all four men were involved with a plot to rob the rapper as he was sitting a stop sign before he left RIVA. They shot him in the car and escaped with his Louis Vuitton bag full of cash.

During the trial, the suspects' legal team also tried to place blame on Drake. They argued that detectives did not take a closer look at the late rapper's beef with the Canadian rapper. They brought up an instance when X took to social media and claimed that if he ever died, Drake was the reason. However, the 20-year-old eventually retracted the statement before his death.

The trial is expected to last for the next month. You can watch the entire first day of the trial above.