Beck Compares Phone Calls From Burt Bacharach With Those From The President
By Katrina Nattress
February 10, 2023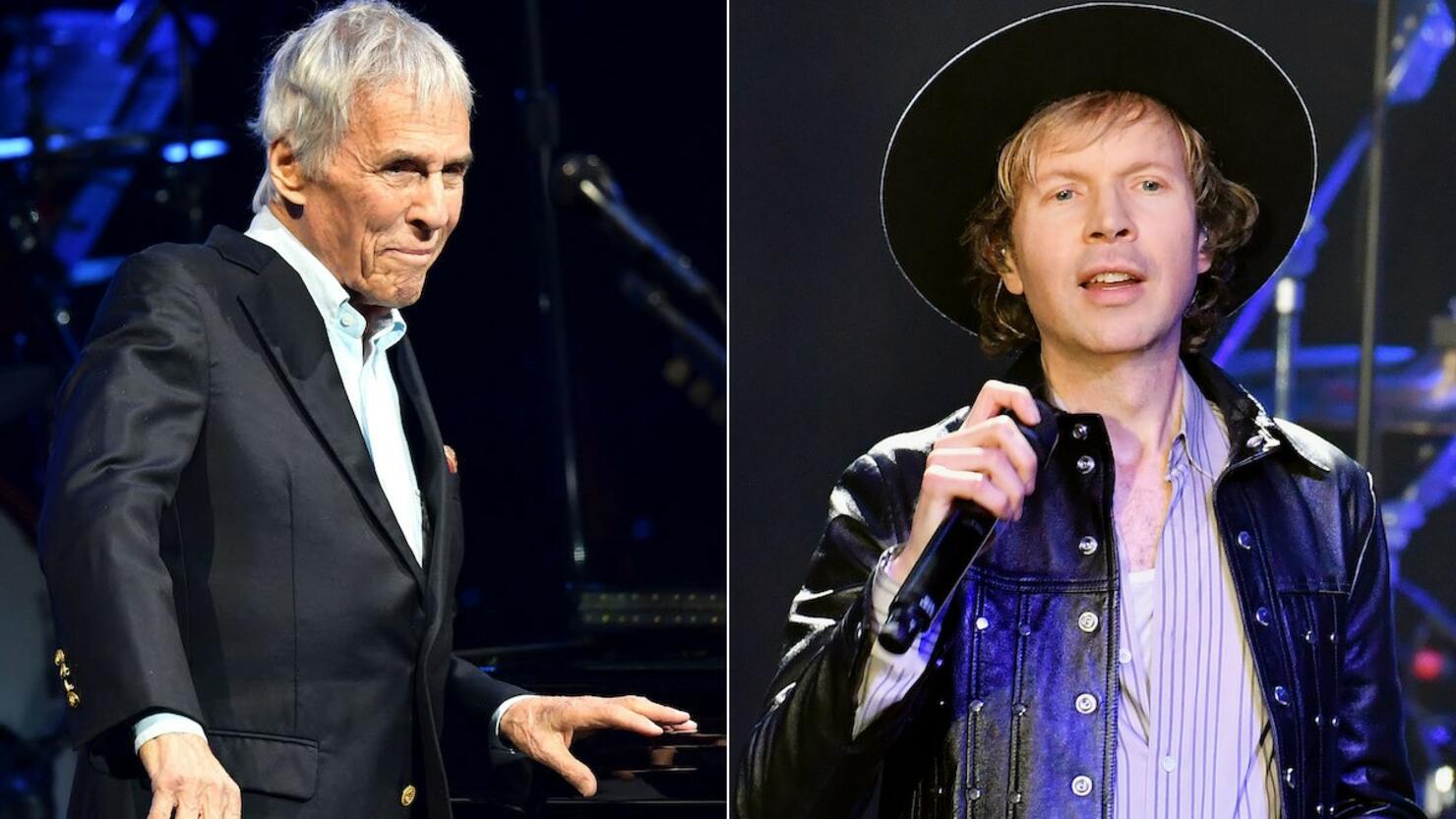 When news broke that Burt Bacharach passed away, musicians were quick to recalls their fondest memories of the prolific songwriter. For Beck, that meant speaking about his friendship with Bacharach in recent years.
"One of my favorite things of recent years was getting the occasional phone call from @burtbacharach," he wrote on Instagram alongside a series of photos. "His name would pop up on my phone and it always felt like I was getting a call from the president (president of songwriting). He always checked in and I feel lucky for the conversations and hangs we got to have. What a master of songwriting and a generous soul— you will be missed! Take care Burt and thank you for the music."
See Beck's heartwarming tribute below. 
Elvis Costello honored Bacharach during a show on Thursday (February 9), playing three of his classics: "Baby, It's You," "Anyone Who Has a Heart," and "Please Stay."
"It's been a tough day," Costello said during the set. "You know, a really great man left us yesterday. And people say, when somebody leaves you who's a great age, they say, well, it was a good ending. Yeah, but it's never time to say goodbye to somebody if you love 'em. And I'm not ashamed to say I did love this man."
Bacharach passed away at his home in Los Angeles on Wednesday (February 8) from natural causes. He was 94 years old.