Linkin Park's 'Lost' Already Conquered An Impressive Feat
By Katrina Nattress
February 21, 2023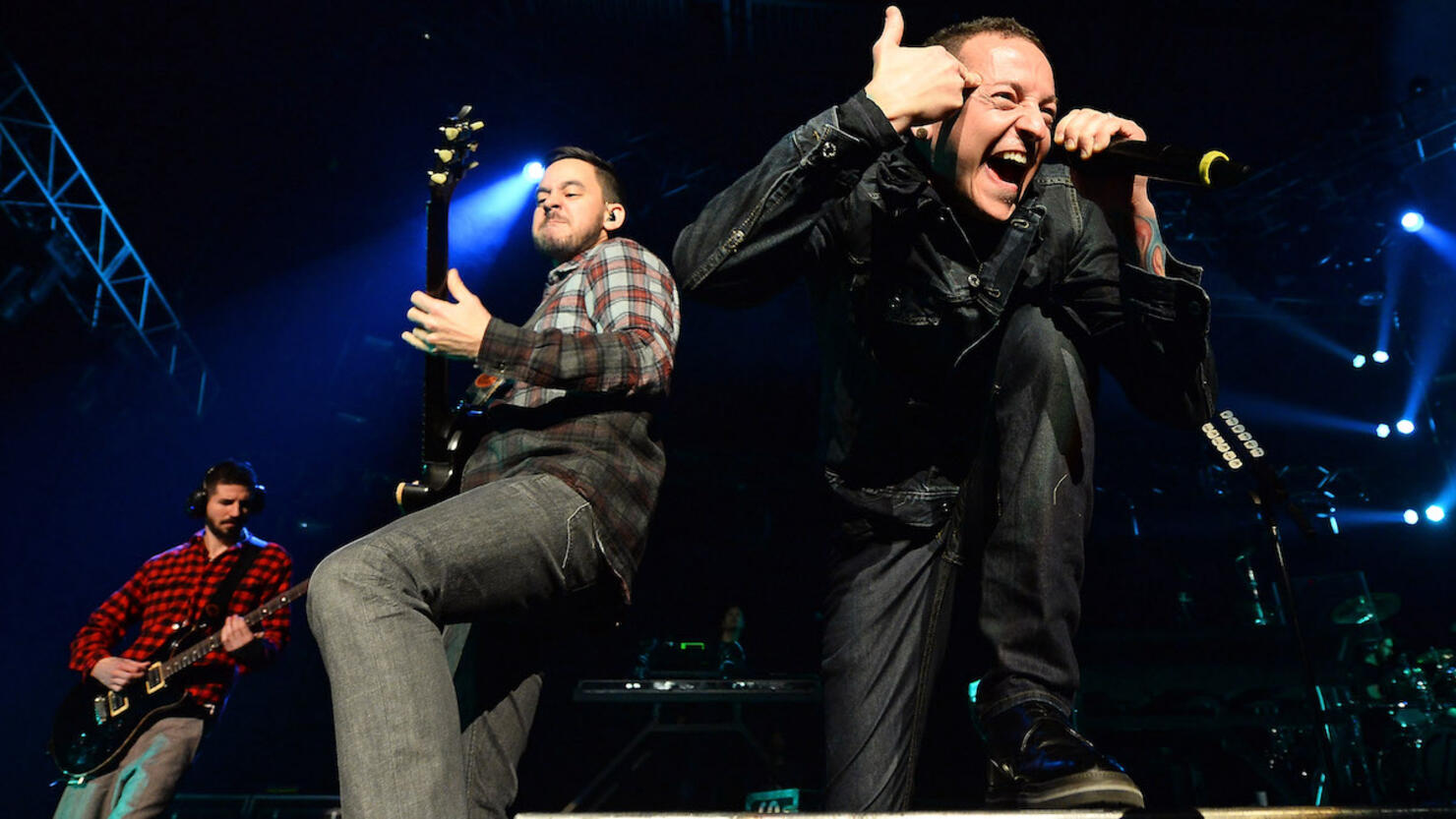 Photo: Getty Images North America
Linkin Park fans were over the moon when the band released a previously unheard song "Lost" as part of its Meteora 20th anniversary reissue, and it showed in Billboard's latest charts. The track debuted at No. 1 on the Rock & Alternative Airplay list for the week dated February 25.
"Lost" earned 10.1 million audience impressions for the tracking week of February 10-16. The last song to debut at a higher number was Twenty One Pilots' "Jumpsuit" when it hit 10.2 million on July 21, 2018; however, it still opened at No. 4 that week. Since the chart's 2009 inception, "Lost" is just the fourth track to debut at No. 1, and Linkin Park is the only band to achieve the feat twice — "The Catalyst" also debuted at the top on August 21, 2010. The only other songs to debut in the top spot are Foo Fighters' "Rope" (March 12, 2011) and Green Day's "Oh Love" (Aug. 4, 2012).
Linkin Park celebrated the impressive feat with a post on Instagram. "Thank you everyone for all the love ❤️" turntablist Joe Hahn wrote alongside a screenshot of Billboard's headline.
"Finding this track was like finding a favorite photo you had forgotten you'd taken, like it was waiting for the right moment to reveal itself," Mike Shinoda said of "Lost" in a press release. "For years, fans have been asking us to release something with Chester's voice, and I'm thrilled we've been able to make that happen in such a special way. I think they're going to be floored when they hear and see all the incredible unreleased songs and video footage in METEORA|20."
Listen to "Lost" below.