Kelsea Ballerini Reveals Relationship Status, If She'd Get Married Again
By Kelly Fisher
February 22, 2023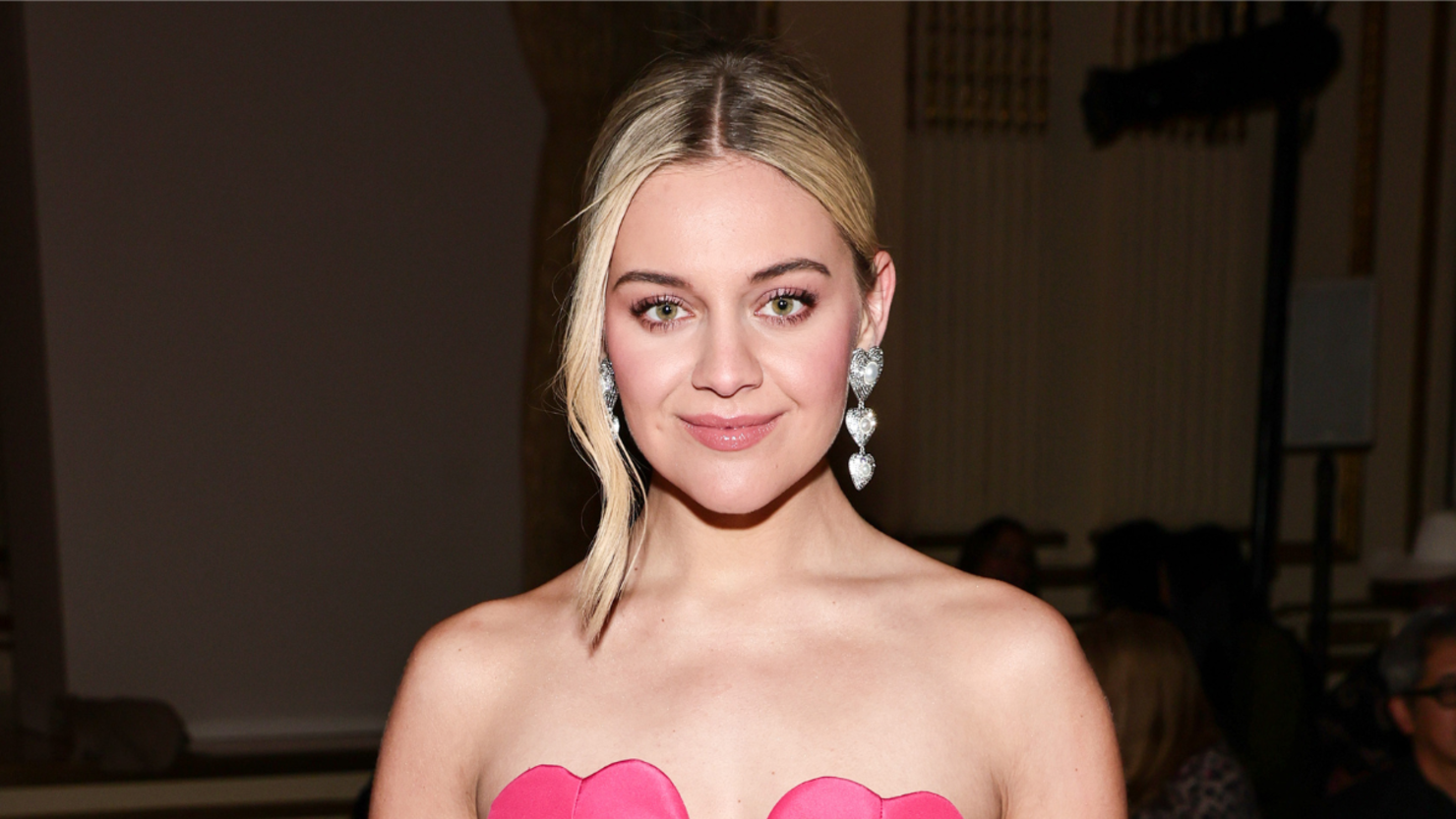 Kelsea Ballerini opened up about her current relationship status, whether she would ever get married again and more. It was all laid out during an in-depth interview that Ballerini gave in a new podcast episode, reflecting on her relationship and nearly five-year marriage to singer-songwriter Morgan Evans and the details of their very public split.
Ballerini has previously said that she had no intention of clearing up any rumors about her, particularly as rumors grew that the "HEARTFIRST" artist had started dating Outer Banks star Chase Stokes. When she sat down with podcast host Alex Cooper for an interview on the latest episode of Call Her Daddy, however, Ballerini seemed to offer more clarity.
"Am I single? Gosh. Um, nope!" Ballerini said with a laugh, and opted not to directly label her relationship to Stokes: "I'm just vibing."
Ballerini, 29, and Evans, 37, announced on their Instagram stories in August 2022 that they were parting ways after nearly five years of marriage. They'd tied the knot in December 2017 (though Ballerini admitted on the podcast that she didn't want a wedding, and hadn't particularly pictured herself ever marrying after her parents divorced while she was growing up).
Rumors began to swirl about Ballerini's apparent connection with Stokes last month, when the actor posted a photo dump on Instagram. One of the snapshots pictured he and Ballerini sitting next to one another at SoFi Stadium in Inglewood, California, where they attended the College Football Playoff National Championship on January 9. Ballerini said in her podcast interview that she met Stokes after she "slid into his DMs," simply saying, "hi, Chase Stokes," a reference to his Instagram handle ("we're manifesting, baby!"). The pair began talking in early December, and Ballerini is "having fun."
Cooper asked Ballerini whether she wondered what Evans would think as she began to share photos with someone new. Ballerini said that she didn't think about how Evans would take it, and that while she aims to be respectful, she doesn't believe it's helpful to continue to consider her ex's feelings any time she posts on social media: "I'm not married to him anymore and I don't need to care about his feelings anymore, and I mean that with all the respect in the world. His journey is not mine anymore, so I hope he is protected from whatever he needs to be protected from seeing. I hope he has people in his life that help him do that. That is not my job. That's gonna be a hot take, and I'm gonna get picked apart for that. …I do wanna be respectful, and also it's new. Everything's new for me."
Ballerini said she hadn't dated much before marrying Evans, so dating and being photographed with someone is "all really new," and she's "tiptoeing" through it: "It's been like a really beautiful reawakening, I guess."
As she's "tiptoeing" through the dating world, Cooper asked whether Ballerini would ever be open to getting remarried. She responded:
"Any time I've said a hard 'no' to something, I've come back later in my life and challenged it. So, right now, I would say I don't think I will get married again. I love the idea, again, of partnership… but I don't know if I believe in the legality of it all anymore. And I think if you wanna be with someone it should be a daily choice. I am also just fresh out of a brutal moment, so subject to change."
Moving forward, Ballerini shared her advice to anyone enduring heartbreak.
"I would say, 'be proud of how you're gonna handle it in 10 years.' I would say, 'the only way out is through,' and I would say, 'tequila.' So much tequila!" Ballerini said. She also had a word of advice to her 22-year-old self, the age she was when she met her now ex-husband: "You are going to learn that pissing people off is OK, and actually it's necessary. You are going to learn that you can be a good person and not be good for somebody. You are going to learn that your circle needs to shrink a little bit, and that's gonna hurt, and it's gonna be awesome. And you're gonna learn that 29 is gonna look a hell of a lot different than you thought it would, and so far, so good."
Ballerini began the podcast interview reflecting on meeting Evans while co-hosting an event. She remembered being "starry-eyed" and young, with everything falling into place in a "fairy tale moment." The couple experienced a "whirlwind" relationship in the first few months of dating, and after only nine months, they were engaged. Ballerini opened up about the highs and lows of her marriage and divorce — including stretches of time without seeing one another, sleeping on the couch amid fights (which consisted of silence, she said), couples therapy, feeling "lopsided" in the relationship, separating and more. She also remembered the couple's differences, the conversation they had when they decided to end the marriage, going through the divorce (including splitting half the house) and other moments.
It all comes at the heels of Ballerini's 6-track EP and short film, Rolling UP The Welcome Mat, which tells her side of the story of the couple's split. The project also followed Evans' heartache single, "Over For You," which delved into his own emotions about the divorce (Ballerini, who said she didn't know the song was releasing, also spoke about that moment during the Call Her Daddy podcast episode).
Evans posted a statement on his social media channels on Tuesday afternoon (February 21), following news stories and social media comments as early teasers of the podcast episode emerged.
"It's really sad for me to see this person, who I spent so much of my life with, and loved with all my heart, saying things that aren't reality and that leave out what really happened," Evans' statement, posted on his social media channels on Tuesday afternoon (February 21), reads. "She knows I'm not the type of guy to speak on those things publicly.
"If this is what she needs to heal, I hope it helps," Evans continued. "All I ask is that if you're on my pages, please don't be mean. Don't be mean to Kelsea, don't be mean to each other. Life's too short."
Neither Ballerini nor Evans has shared further statements as of publication time on Wednesday (February 22), following the release of the podcast episode.