NTSB Releases Preliminary Report On Ohio Train Derailment
By Bill Galluccio
February 23, 2023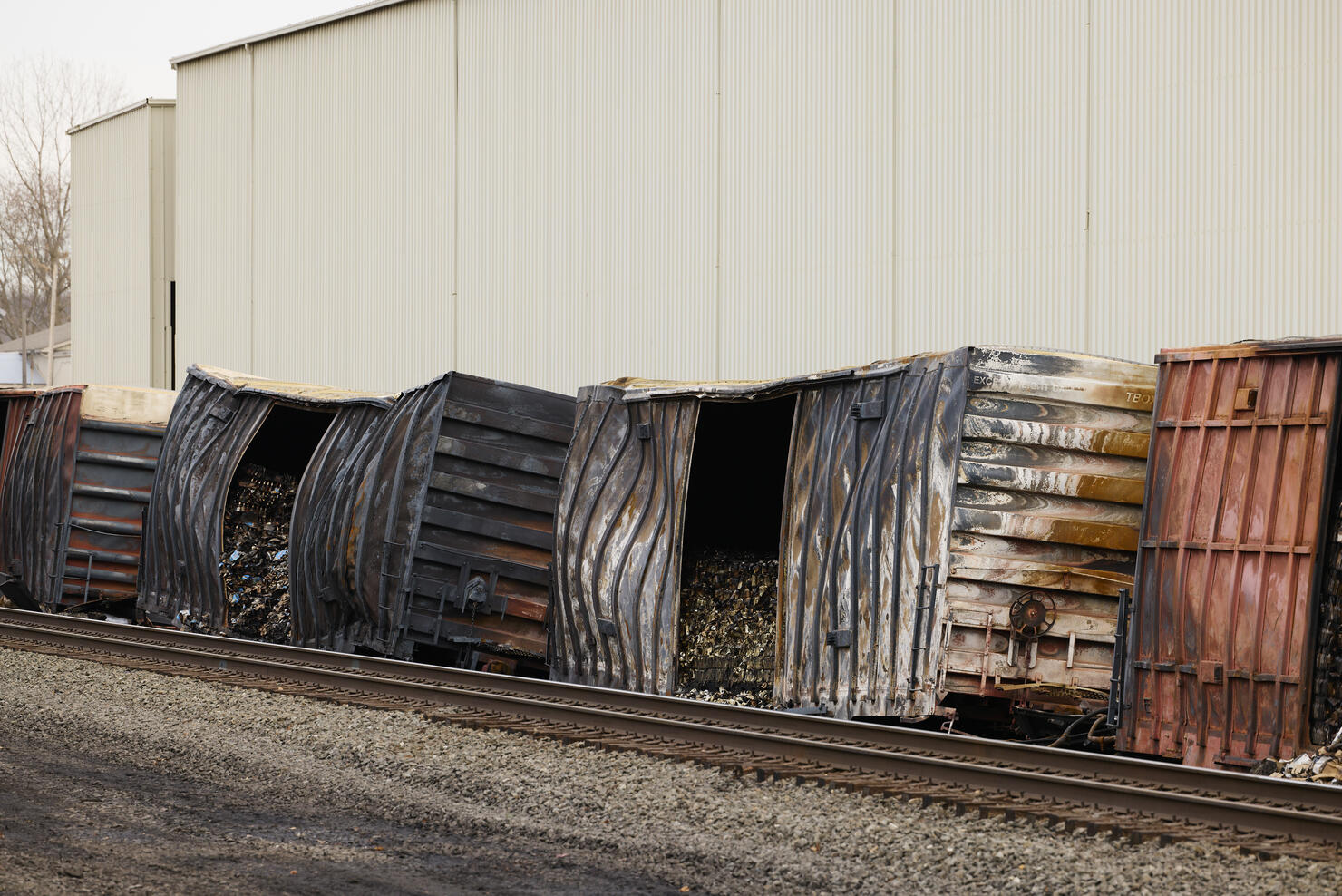 The National Transportation Safety Board released its preliminary report about the freight train carrying toxic chemicals that derailed in East Palestine, Ohio, earlier this month.
While the report does not offer a definitive reason for the crash, which spilled the toxic chemicals and led to evacuations, it details how investigators are focused on an overheated wheel bearing on one of the train cars.
The report said that a sensor in the track recorded that the wheel bearing on the 23rd car was burning 253 degrees above the ambient temperature. That set off an audible alarm on the train, alerting the crew to bring the 151-car freight train to an immediate stop. As the conductor slowed the train, its emergency braking system was engaged.
"After the train stopped, the crew observed fire and smoke and notified the Cleveland East dispatcher of a possible derailment. With dispatcher authorization, the crew applied handbrakes to the two railcars at the head of the train, uncoupled the head-end locomotives, and moved the locomotives about 1 mile from the uncoupled railcars," the NTSB wrote in the report. "Responders arrived at the derailment site and began response efforts."
Investigators continue to look into the derailment and "will focus on the wheelset and bearing; tank car design and derailment damage; a review of the accident response, including the venting and burning of the vinyl chloride; railcar design and maintenance procedures and practices."
The NTSB will also look into the inspection practices of Norfolk Southern Railway and the company's use of "wayside defect detectors."
The report was released on the same day that Transportation Secretary Pete Buttigieg visited the scene of the derailment.