Ashley McBryde Pens Heartfelt Tribute To Her Mom, 'Small Comforts' In Life
By Kelly Fisher
February 24, 2023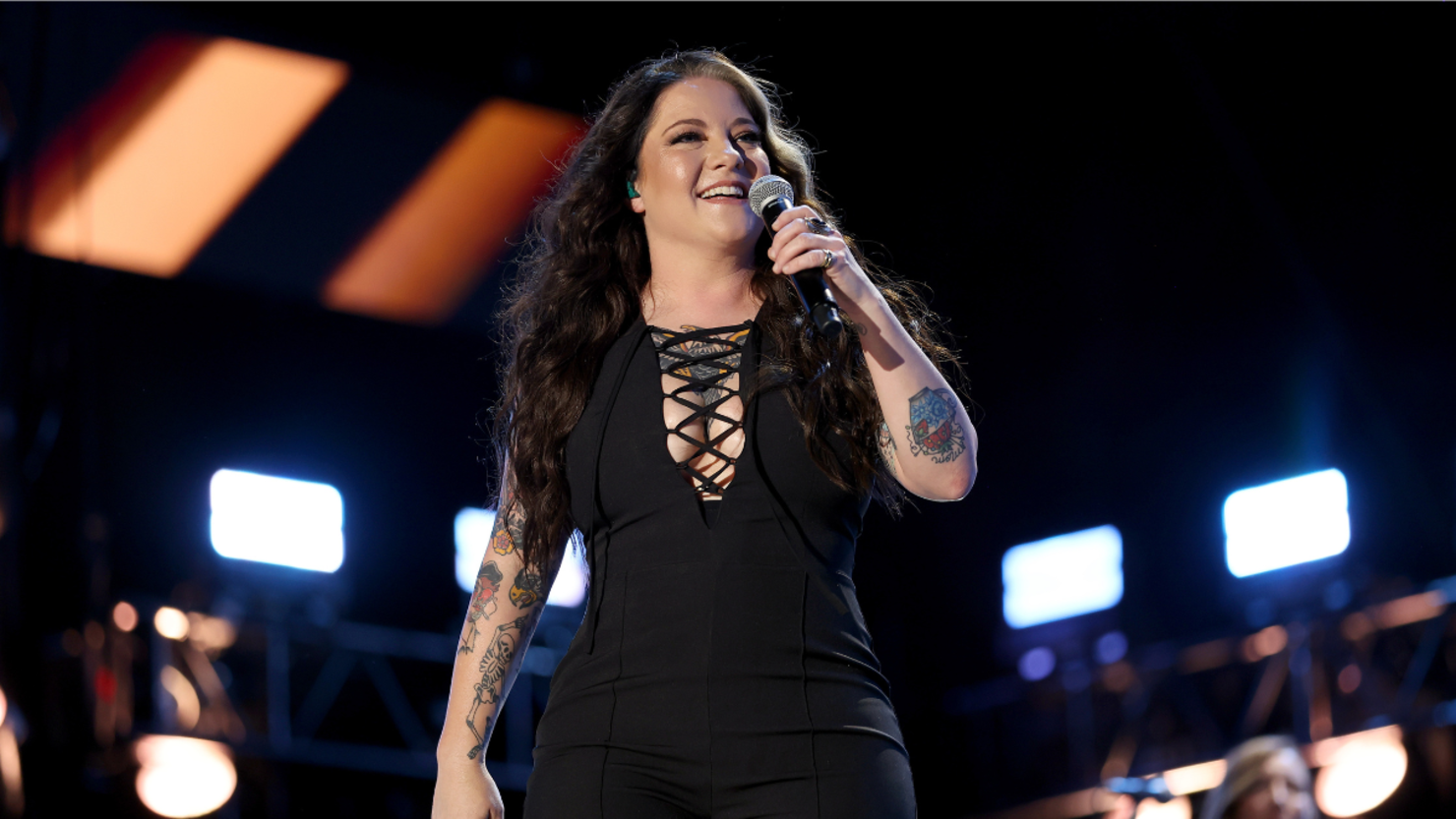 Ashley McBryde's latest ballad serves as a heartwarming tribute to the wise words of advice she's received from her mom and other empowering women throughout her life.
McBryde reflected on the "beautiful, teary afternoon" that she teamed up with Connie Harrington and Jessi Alexander to write "Light On In The Kitchen." The song made its debut on Friday (February 24), and McBryde said she's "so ready to share it with you. It's time."
McBryde announced that she would release "Light On In The Kitchen" following two sold-out nights of performing Ashley McBryde Presents: Lindeville at the historic Ryman Auditorium in Nashville, Tennessee. McBryde staged a phone call to announce her next song, asking her mom in the audio clip if she can come over after having a "crappy day." Her mother replies, "sure it is, honey," and promises to leave the light on in the kitchen for her.
"I'm noticing now how big a difference such seemingly small comforts have made in my life," McBryde shared. "Things as simple as 'sure honey' from a voice I need to hear it from, or just walking into the kitchen for a drink in the middle of the night. How comforting that warm glow has always been... Leave a light on y'all. Big hugs.
"There are many women that have wisdom to share with us in this life," McBryde added in an Instagram caption days later, posting a photo with three others. "These are some of those women for me. Mom, Patti, Aubri, I love you so. The shoulders designed so perfectly to carry the world on them and still be every bit as gentle as a child... a young lady, and then a grown-a** woman may need... Thanks for teaching me all the stuff. The hand that rocks the cradle rules the world. These women, among others, inspired 'Light On (In) The Kitchen."
McBryde's latest song serves as an anthem to trust yourself, love yourself, to "always have a place where you can do some cryin' and some b*tchin,'" and other comforting words of advice. Listen to "Light On In The Kitchen" here: