Why Luke Combs' 'Joe' Is 'Important' & Avoids Country Usual Drinking Themes
By Kelly Fisher
February 24, 2023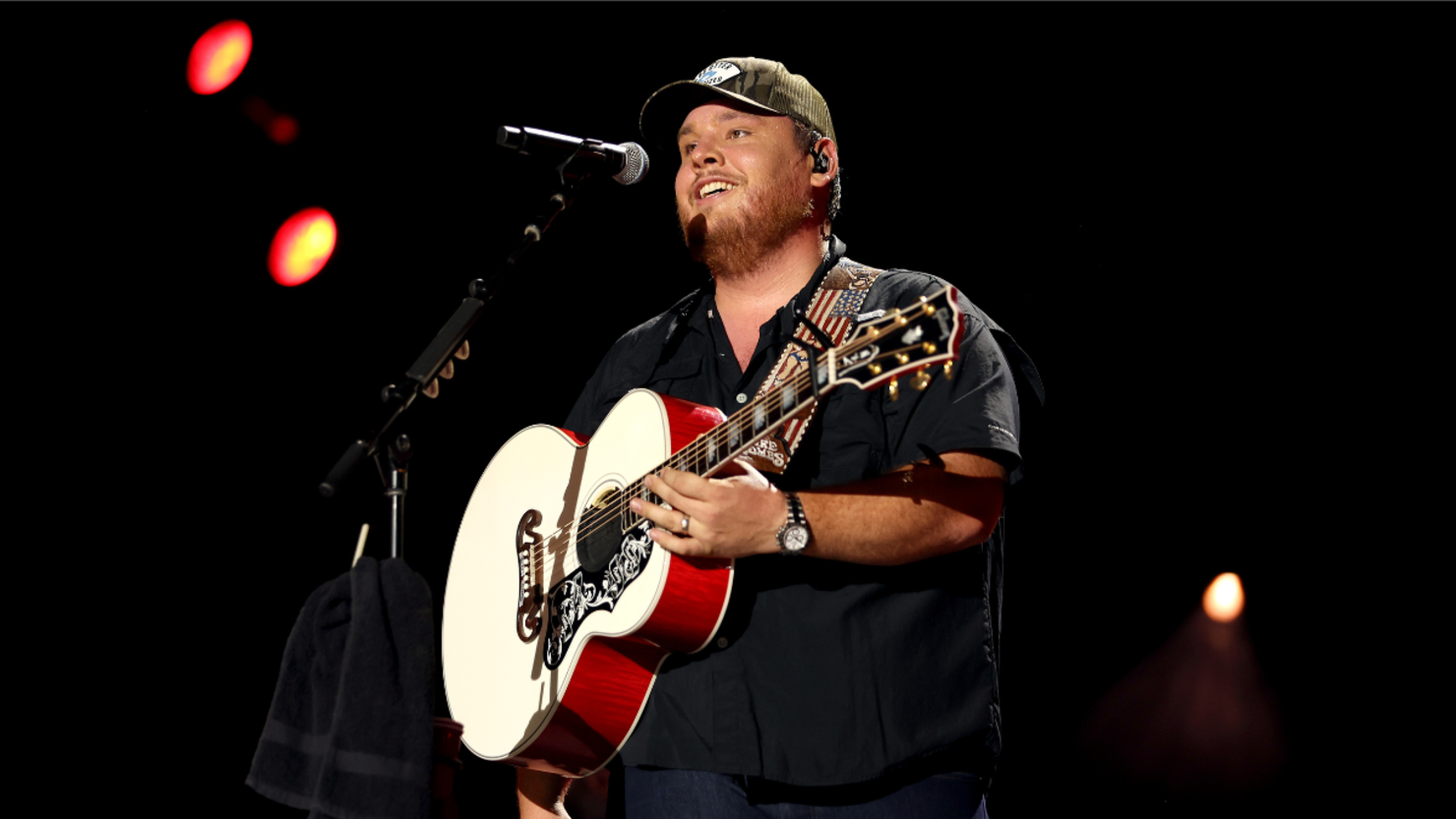 Luke Combs opened up about why he steered clear from country music's commonly-portrayed drinking narrative in the latest song to release from his forthcoming album. Combs debuted "Joe" on Friday (February 24). The soulful ballad serves as a nod to anyone who is — or has — struggled with addiction. He wrote in a note:
"There have been some folks in my family that have struggled with alcoholism and addiction through the years, I've got buddies who live a sober lifestyle, and I'm sure y'all know someone who has struggled with these type of things, or maybe you, yourself do. This song ('Joe') is really important to me for that reason. Our genre has so many songs about drinking and partying, hell, I'm probably one of the worst culprits of it. There's nothing wrong with that I don't think, but sometimes I wonder what someone in the crowd who doesn't drink, or struggles with addiction is thinking or feeling when there's thousands of people around them screaming 'Beer Never Broke My Heart' or '1, 2 Many.' I've always wanted a song for those people to have for themselves. To have a song they can sing at the top of their lungs and feel like they're not forgotten. When Erik Dylan sent me the work tape of this a few years back, I knew I wanted to be a part of it. So if you're reading this and this song speaks to you, I hope you love it. This one's for you."
Combs includes "Joe" on his soon-to-release 18-track project, Gettin' Old, a "coming of age" album that follows his last project, Growin' Up. Combs has already shared some of the highlights of the album, including by releasing "Growin' Up and Gettin' Old" and "Love You Anyway," revealing that it would include a cover of "Fast Car" by Tracy Chapman and announcing when fans will get "5 Leaf Clover" — a widely-demanded song that's set to make its debut on St. Patrick's Day, on March 17 — among other details.
If you or someone you know is struggling with addiction, call the Substance Abuse and Mental Health Services Administration's confidential National Helpline at 800-662-HELP (4357) and 800-487-4889 (TTY option).