2023 iHeartRadio SeeHer Hear Her: Gloria Estefan, Lainey Wilson & Latto
By Taylor Fields
March 1, 2023
As International Women's Day quickly approaches on March 8th, iHeartRadio and SeeHer — the largest global movement to eliminate gender bias in marketing, advertising, media and entertainment — are coming together for the third annual "iHeartRadio SeeHer Hear Her: Celebrating Women Who Make Music and Culture."
iHeartRadio SeeHer Hear Her will celebrate women who make music and influence change during a night highlighting incredible female artists including Gloria Estefan joined by her daughter Emily Estefan, Lainey Wilson, Latto and more. These empowered women will share their stories of success, courage, and innovation, highlighting their efforts to challenge the norm. The hour-long streamed program will also commemorate the 50th anniversary of hip-hop and showcase emerging female talent from Hear Her Music, SeeHer's new artist accelerator platform in partnership with Breakr. The iHeartRadio SeeHer Hear Her special is a tribute to the women who have defied stereotypes, created opportunities, and inspired generations to embrace their own voices and share them with the world.
Fans can tune in to the 2023 iHeartRadio SeeHer Hear Her on Wednesday, March 8th at 8pm ET (and available on demand through March 14th) via iHeartRadio's YouTube channel and Facebook page.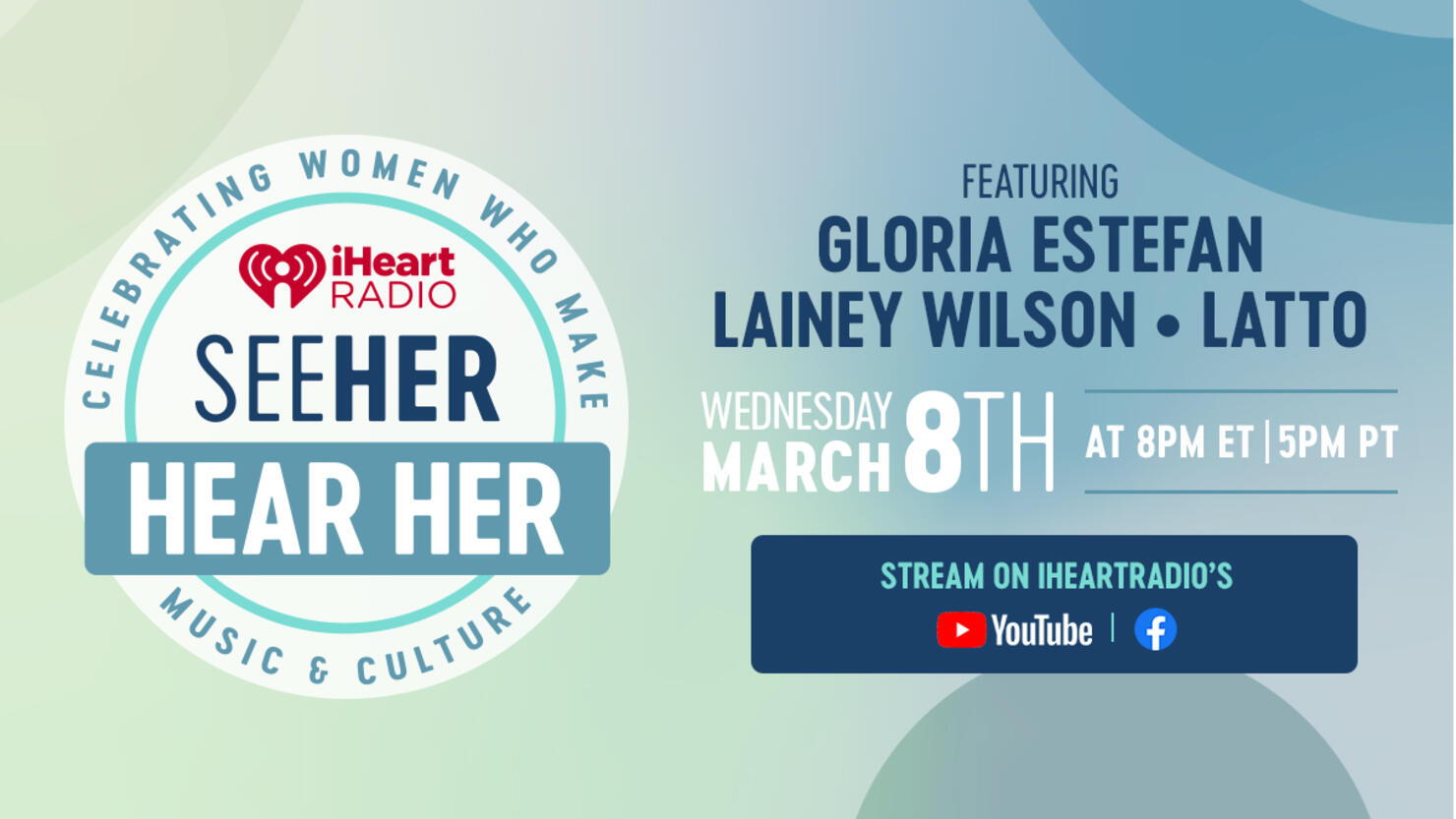 To kick off the celebration, beginning March 1st, iHeartMedia will launch weeklong promotions for International Women's Day across 660 iHeartMedia broadcast stations in every format, on social media platforms and on iHeartRadio's biggest podcasts. Radio stations across the country will also devote the hour to playing the biggest hits and new music from today's female artists and offer special playlists on the iHeartRadio App. The celebration will culminate that evening with the hour-long special with words of wisdom about equality, inspiring confidence and career building. 
Join in on the conversation online by using #iHeartWomensDay and #SeeHer throughout the day and during the one-hour special on March 8th. For more information on "iHeartRadio SeeHer Hear Her: Celebrating Women Who Make Music and Culture," visit iheartradio.com/womensday.