Lance Bass, Laverne Cox, JoJo Siwa, & More Join Outspoken Podcast Network
By Rebekah Gonzalez
March 8, 2023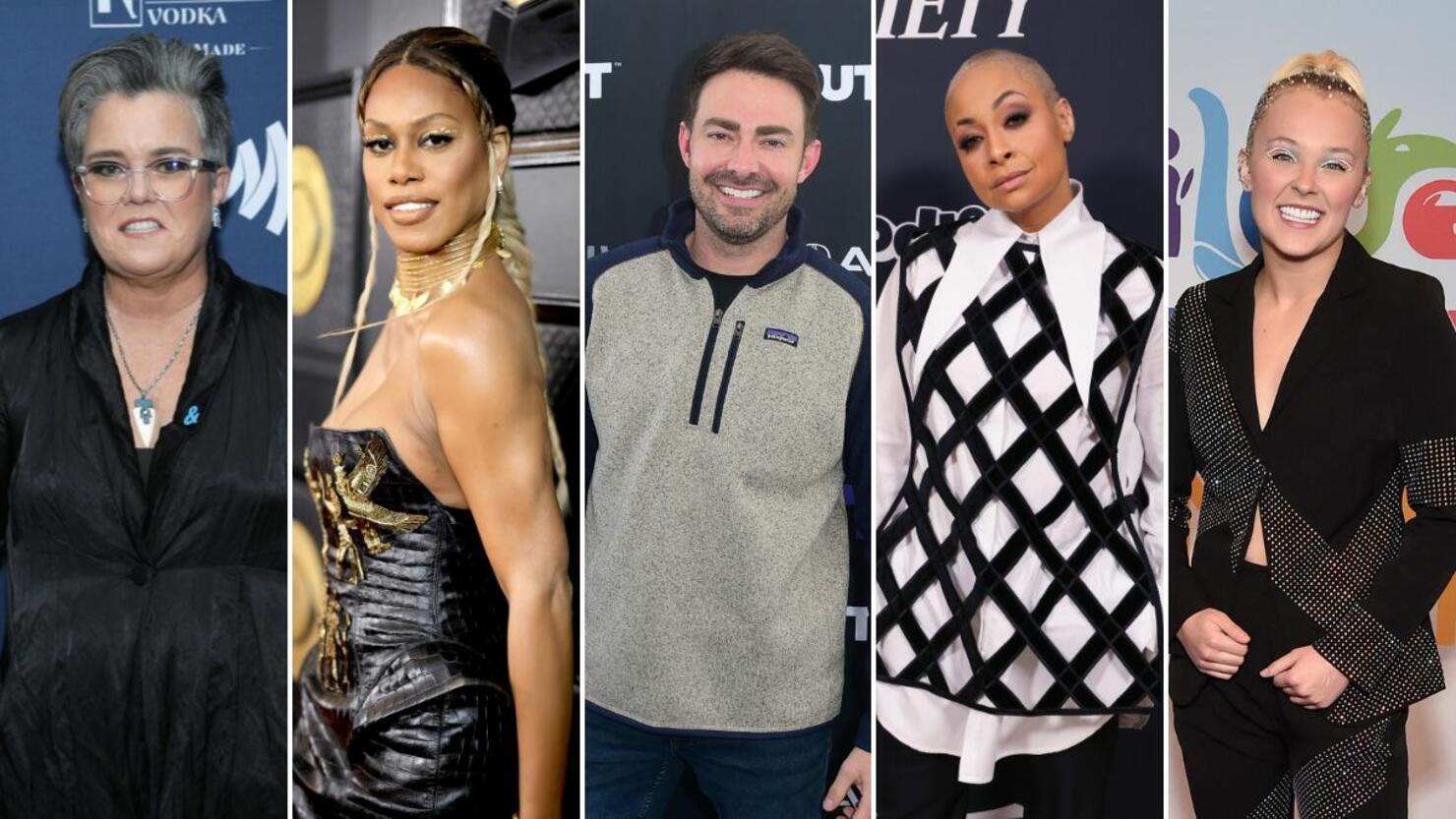 On Wednesday, March 8th, iHeartMedia launched Outspoken, a new podcast network that will amplify, elevate, and reflect the diversity, richness, and humanity of the voices throughout the LGBTQ+ community. Outspoken's creator lineup is jam-packed with talent including Rosie O'Donnell (the upcoming Onward), Lance Bass (Frosted Tips), Laverne Cox (The Laverne Cox Show), Bowen Yang & Matt Rogers (Las Culturistas), Alec Mapa & Loni Love (Squirrel Friends: The Official Drag Race Podcast), Fran Tirado & Rose Dommu (Like A Virgin), Jonathan Bennett (Pridecast), Bridget Todd (There Are No Girls On The Internet), and more of iHeartPodcasts' favorite hosts, plus a new upcoming show with Raven-Symoné and Miranda Pearman-Maday. JoJo Siwa will also join Outspoken as a proud supporter and collaborator on a full slate of upcoming network programming as well as executive produce and host her own podcast. 
The Outspoken Podcast Network will be executive produced by Award-winning activist and media strategist Raquel Willis alongside Jay Brunson, iHeartMedia's Creative Development and Marketing Director. Willis will also be developing two original podcasts for the network. The first will shine a light on the experiences of LGBTQ+ youth living in Queer legislative battleground states; while the second will feature an extended take on her investigative work as executive editor at Out magazine that will expand the narrative on the epidemic of violence against Black trans women. 
"With Outspoken, iHeartMedia and a team of brilliant creators are building a space for LGBTQ+ talent and listeners everywhere to celebrate who they are. It's exciting to see podcasting becoming a medium where voices of all kinds go to be heard, and the Outspoken network will elevate the impactful culture of the LGBTQ+ community," said Will Pearson, President of iHeartPodcasts. "We're also honored to have some of the biggest personalities in podcasting joining us as advocates by using their massive platforms with millions of listeners to amplify these creators and help bring a greater diversity of voices into the podcast space."
You can check out the current lineup of shows featured on the Outspoken Podcast Network here! Outspoken joins iHeartPodcasts' lineup of networks created to spotlight and elevate underrepresented communities in media, giving space for a diverse group of creators and shows that connect with all audiences like My Cultura Podcast Network, Charlamagne Tha God's Black Effect Podcast Network, and NextUp.