Carrie Underwood Drives Her Ex 'Crazy' With Her 'Nostalgic' Truck Anthem
By Kelly Fisher
March 10, 2023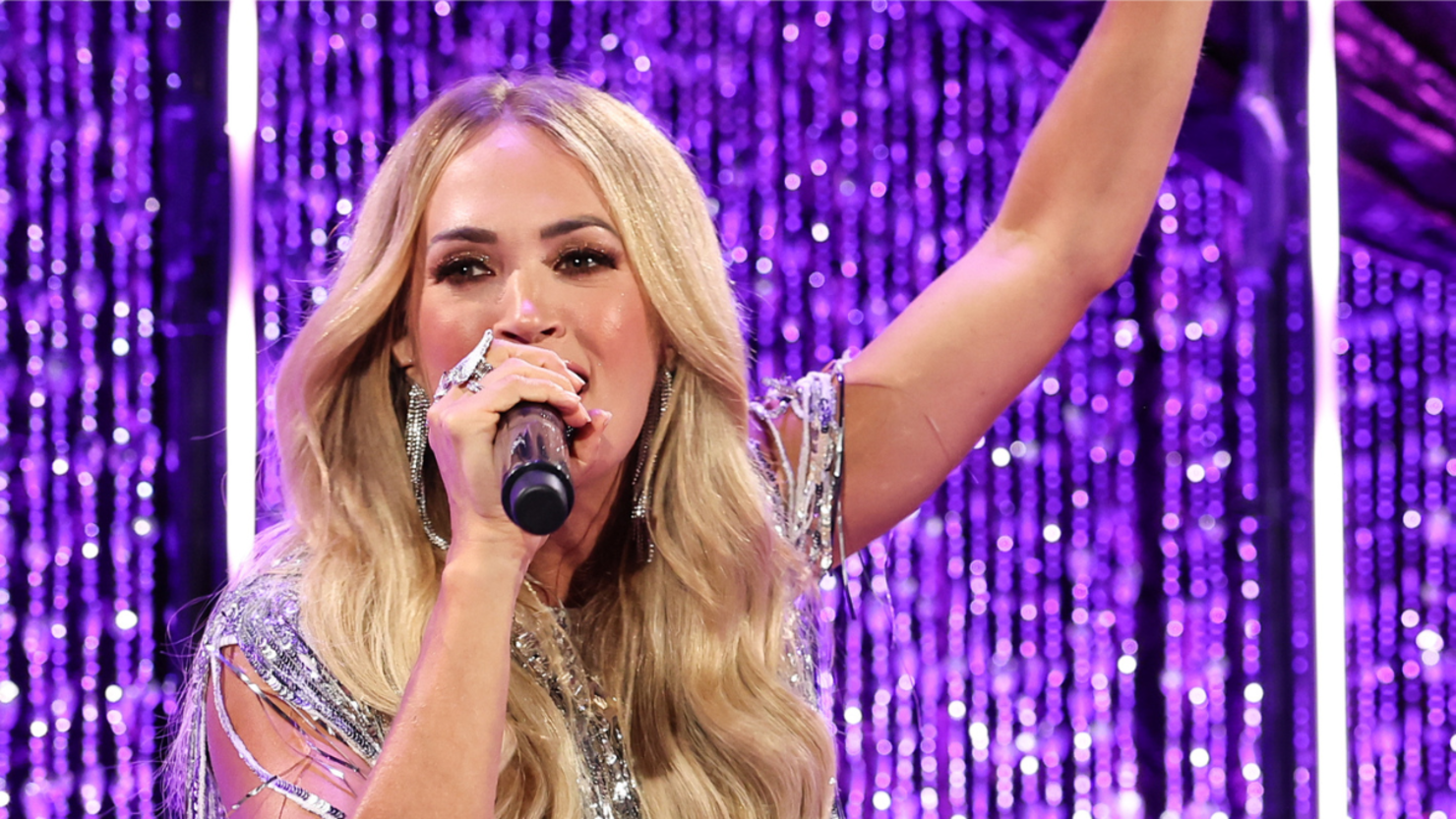 Carrie Underwood put a fresh spin on a country truck song as she surprised fans with the nostalgic anthem for her 40th birthday on Friday (March 10).
"It was inevitable, I guess. I knew someday I'd have a truck song (and) I wasn't wrecking it," Underwood said of "Out Of That Truck," which she wrote with songwriters Lydia Vaughan and David Garcia. Underwood shared a few behind-the-scenes moments — including the hardest line she's ever had to sing, getting tongue-tied over the line, "that messed up tape deck's still stuck playing that mix I made for you" — while recording the track in a reel on her social media channels: "Had some fun in the studio recently and for my birthday, I wanted to share my new song 'Out Of That Truck' with all of you! 🥳"
"When you're runnin' around in that stick shift Chevy/ I bet it drives you crazy/ Thinking about us on every/ Other back road, baby/ You got someone new on your bench seat/ Trying to forget me lately/ But my memory's stuck/ So good luck/ Trying to get me out of that truck"
"…It was like having this memory, (a) nostalgic kind of song, where it's like you kind of can't get over somebody, but it's because of all the physical marks that you left in a space, being the truck," Underwood explained of the song, noting the "nail polish on the tailgate, dings on the door" and other noticeable marks left behind after a breakup.
"I feel like, musically, we wanted 'Out Of That Truck' just to feel like a — I'm gonna use the word 'rock' super loosely — we kinda wanted it to be like driving and kinda guitar heavy," Underwood said. "It's not an aggressive song at all, so it's like, we didn't wanna push it there, but just wanted it to move and have some energy. I have an affinity for guitars, so it was just kind of one of those wanting it to take you somewhere and sing along with it. It's just kind of a cool vibe, kind of looking at doing a country truck song in a different kind of way, just wanted it to be moving and kind of a bit of a tempo song."
"Out Of That Truck" is the latest new release from Underwood following her smash-hit 2022 collection, Denim & Rhinestones. The 12-track album — her first country album in four years, after 2018's Cry Pretty — included "Ghost Story," "Hate My Heart," "Crazy Angels," "Pink Champagne," "She Don't Know" and other fan-favorites. Underwood is currently on the second leg of her nationwide "Denim & Rhinestones Tour" in support of the album, bringing award-winning country artist Jimmie Allen along as a special guest.