Machine Gun Kelly Won An Award This Weekend, But It Wasn't An Oscar
By Katrina Nattress
March 13, 2023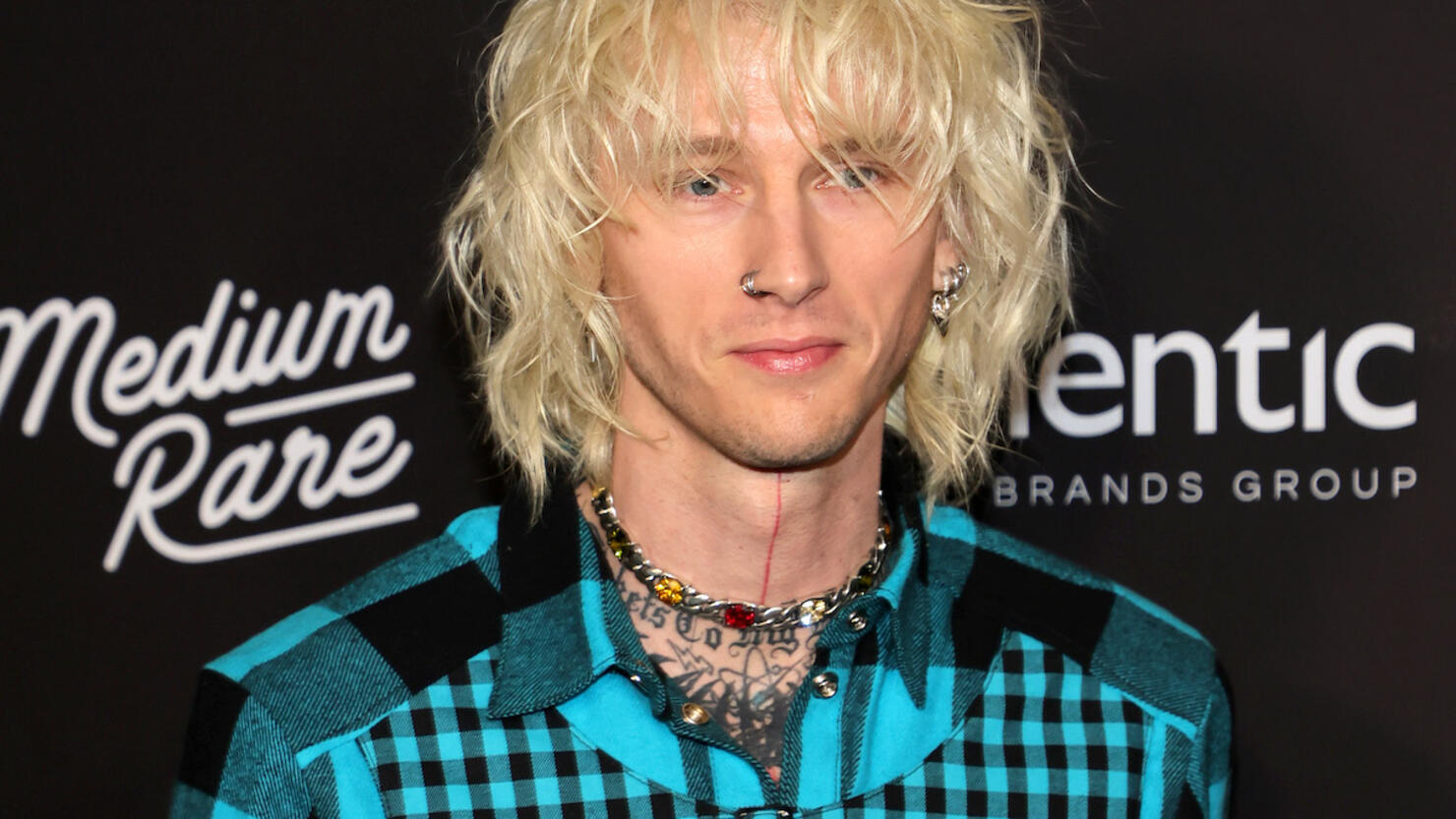 Photo: Getty Images North America
Machine Gun Kelly took home an award over the weekend, but it wasn't an Oscar. In fact, it was pretty much the opposite.
As viewers tuned in to watch the best of filmmaking Sunday night (March 12), the 2023 Golden Raspberry Awards winners were also revealed this weekend. Nicknamed the Razzies, the YouTube-hosted awards highlight the worst in film. And Machine Gun Kelly and his collaborator Mod Sun took home the not-so-coveted award for Worst Director(s) for their movie Good Mourning. The project was MGK's directorial debut and unfortunately it didn't go over well with critics or fans. It currently holds a 0% on review aggregator Rotten Tomatoes with a 58% audience score. Eesh.
Good Mourning only took home one Razzie, but it was nominated in almost every category: Worst Picture, Worst Actor (MGK), Worst Supporting Actor (Pete Davidson), Worst Screen Couple (MGK and Mod Sun) and Worst Screenplay.
The stoner comedy, which also stars MGK, follows movie star London Clash as he tries to decipher a not-so-great text from his girlfriend. "When movie star London Clash (Colson Baker) wakes up to an implied break up text from the love of his life, his world is turned upside down," the movie's synopsis reads. "And the timing couldn't be worse because the most important meeting of his career is scheduled for later that same day. Compounded by chaotic roommates, and wildly unpredictable twists and turns, London's day keeps going downhill until ultimately, he is forced to choose between pursuing his one true love and landing a life-changing, starring role in a major motion picture."