Rare 'Ring Of Fire' To Appear In Texas Skies This Year After Over A Decade
By Dani Medina
March 14, 2023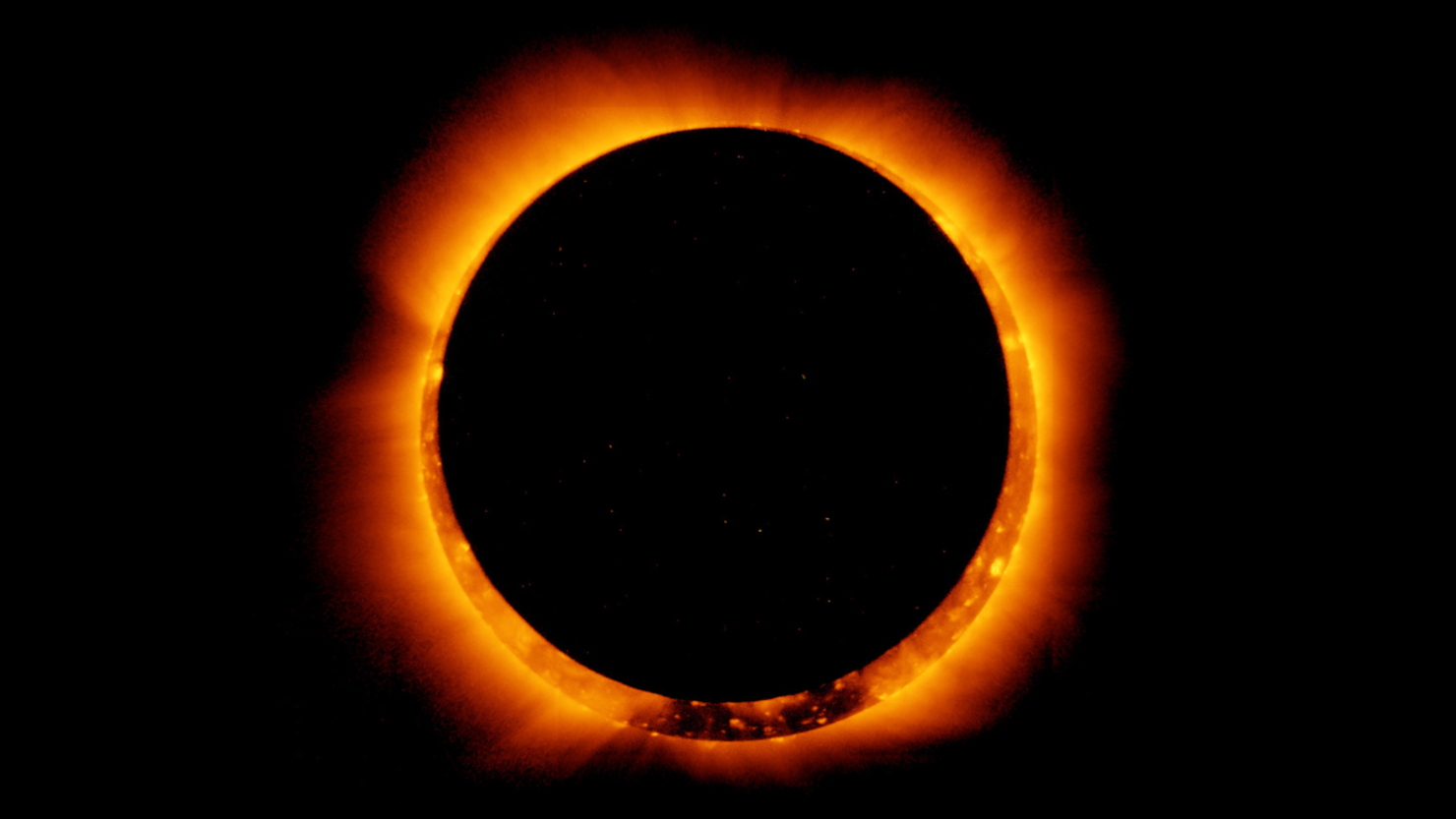 Stargazers, you're gonna wanna pay attention to this one!
A rare solar eclipse, called the "Ring of Fire," will grace the Texas skies later this year, according to NASA. The annular celestial event will be fully visible over parts of Texas on October 14, 2023 starting at 11:45 a.m. CT, depending on where you are in the state. A map provided by NASA shows the path of annularity for the annular solar eclipse and Odessa, San Antonio and Corpus Christi are expected to get a good look. "Annularity lasts up to 5 minutes depending on the viewer's location within this path," NASA said. You can see a photo of the map below.
Let's hope the forecast is clear that day!
Annular solar eclipses occur when the "moon passes in front of the Sun but is too far from Earth to completely obscure it, causing the Sun's exposed edges to appear as a red-orange 'ring of fire,'" Chron reports. The last time the U.S. saw an annular solar eclipse was in May 2012.
Another solar eclipse will be visible from San Antonio on April 8, 2024, which is the last solar eclipse visible in the U.S. until 2044. The last major solar eclipse was on August 21, 2017. The same map from NASA shows the path of totality for this 2024 solar eclipse, where the moon will completely block the sun in the sky. It lasts up to 4 minutes and 28 seconds.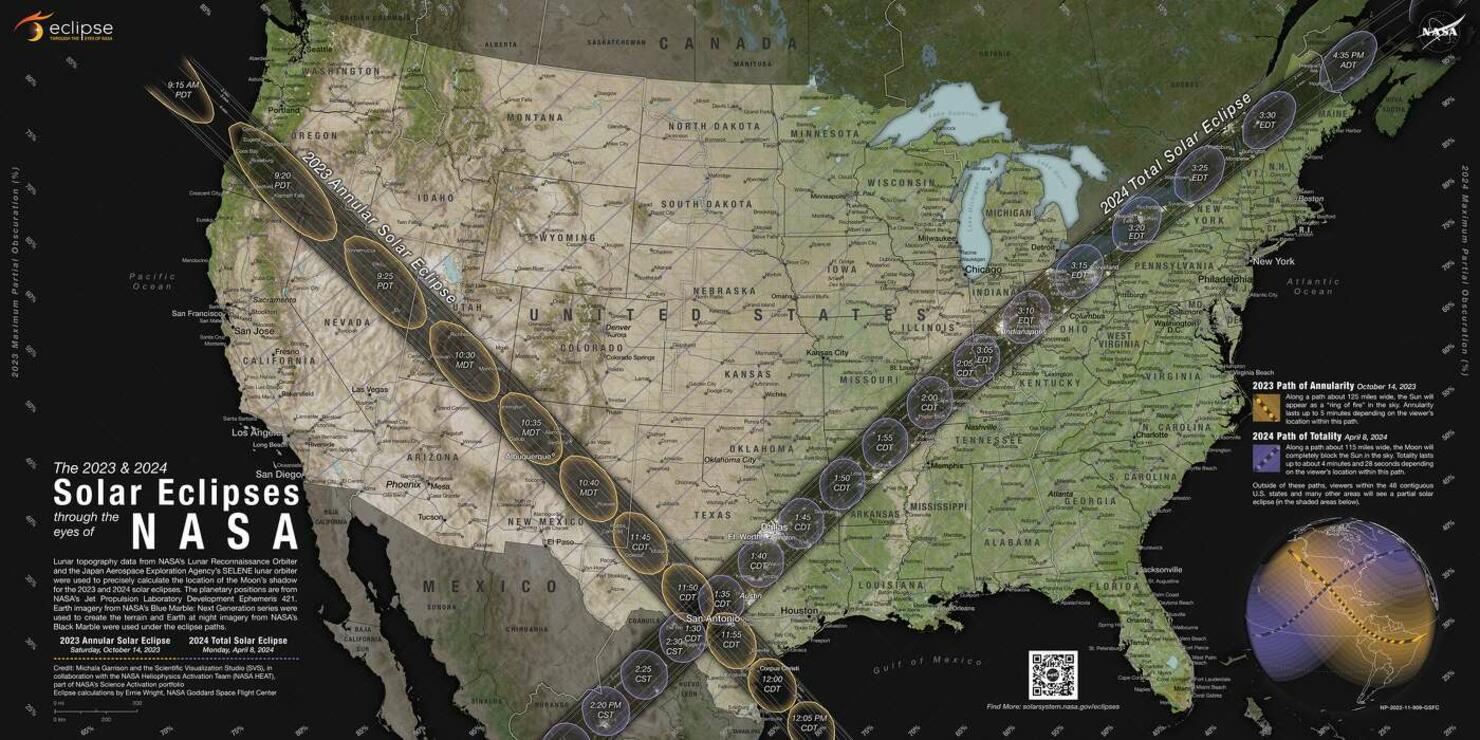 Please note if you're located outside these paths on the map, you might be able to see a partial solar eclipse.