Larkin Poe Talk 'Blood Harmony,' The Privilege Of A Southern Upbringing
By Andrew Magnotta @AndrewMagnotta
March 21, 2023
Larkin Poe sisters Rebecca and Megan Lovell have always been proud of their upbringing in Georgia and Tennessee, but their latest studio album, Blood Harmony, is their most forceful celebration yet of their Southern roots.
Rebecca and Megan joined Q104.3 New York's Out of the Box with Jonathan Clarke recently to reflect on the genesis on their musical journey and the creation of such an important record.
The Lovell's were homeschooled as children, and shielded from television, but they always had music, and plenty of it.
"I do think that it was actually sort of a privilege," Rebecca says. "Our childhoods, a lot of times, we were bored spitless, so we had to figure out other things to do. We were outside building forts, we were projecting together, we were playing music."
Rebecca and Megan's parents were avid music fans, whether it was jazz, country, bluegrass, classical or classic rock, there was always a song playing in the home.
With music being such a big part of their family life, Blood Harmony includes contributions from Larkin Poe's musical family.
"We started our own record label in 2017 and at that point in time ... we took everything in-house creatively and we were self-producing and we were playing all the instruments, writing all the songs," Rebecca explains. "One thing that we wanted to develop [over time] was our ability to open the doors a little bit more ... to have some of the guys in our touring band take part or to have my husband, Tyler Bryant, who's an incredible guitarist ... and Megan's husband, Mike Seal."
Watch the full conversation via the player above!
Watch Larkin Poe perform live at iHeartRadio NYC's Dunkin Latte Lounge via the player below!
Watch the official music video for "Strike Gold" here:
1 of 2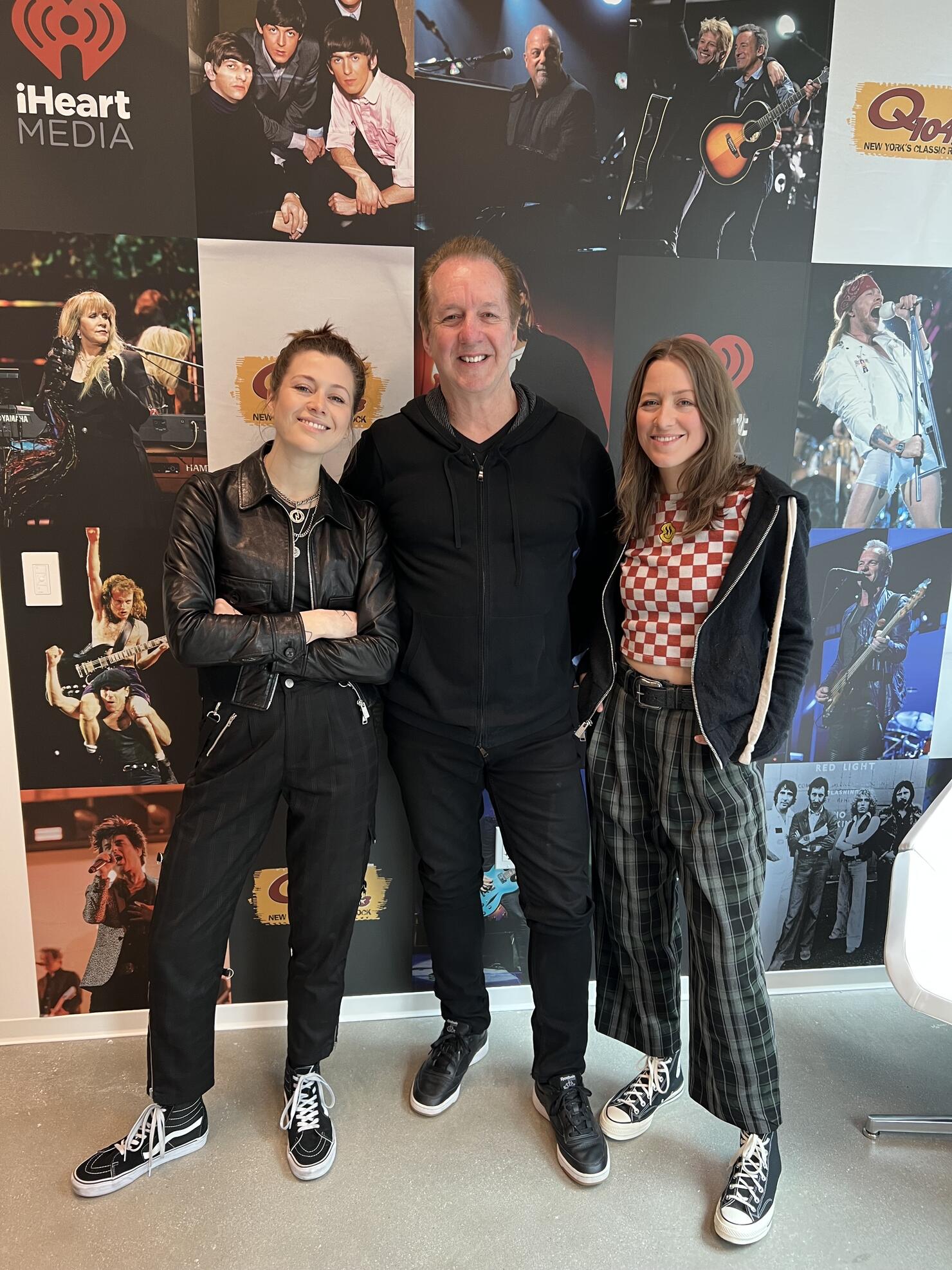 2 of 2