6ix9ine's Alleged Attackers Caught On Camera Before They Brutally Beat Him
By Tony M. Centeno
March 23, 2023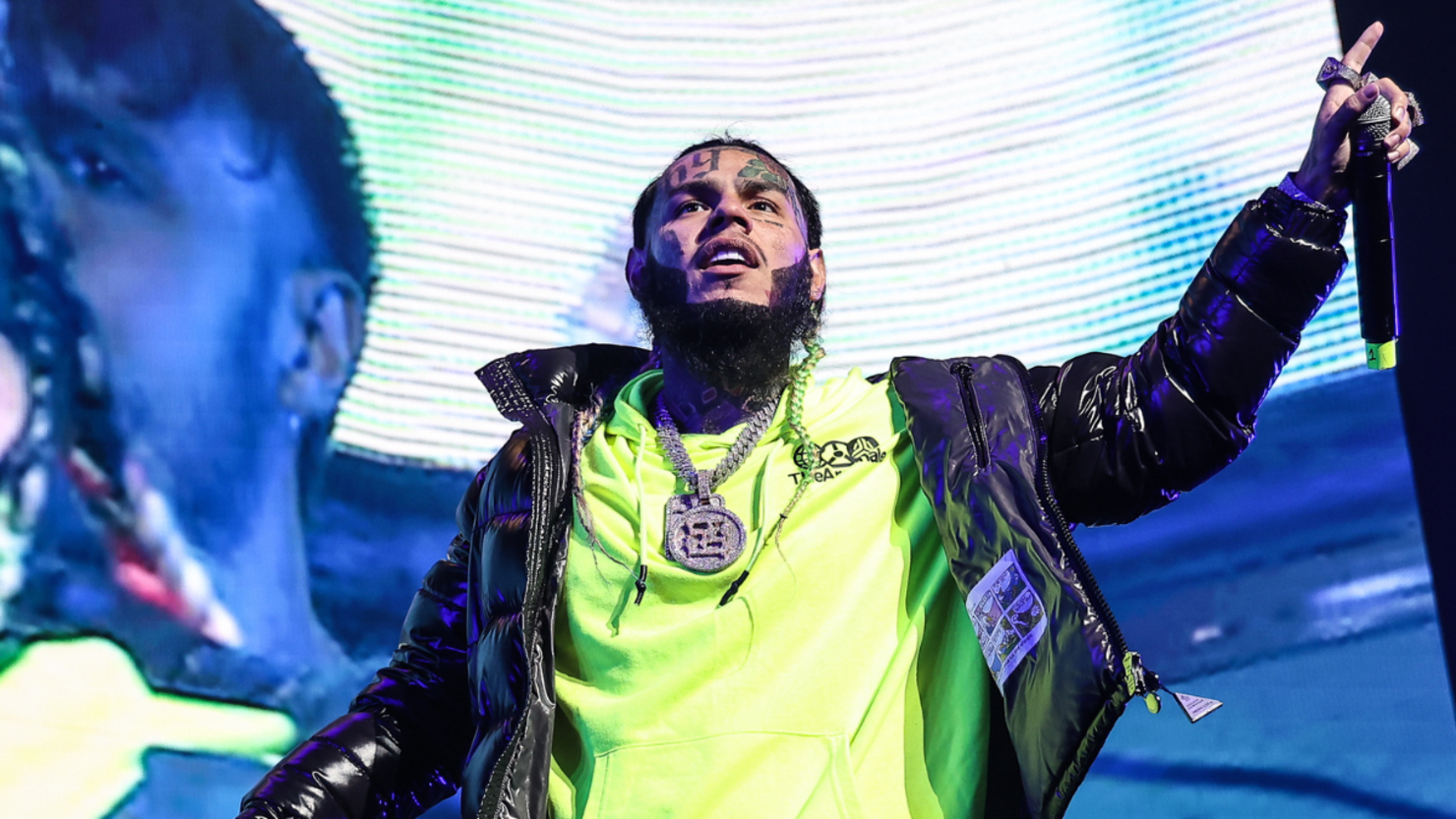 More details are emerging after 6ix9ine was violently attacked at a gym in South Florida earlier this week.

According to video footage TMZ released on Wednesday, March 22, the three men who are suspected of beating up the troubled rapper were seen entering the gym right before the attack went down. The video shows one of the men on the phone while waiting for the second man at the entrance, who walked in a short time later. Eventually, we can see three guys in total walking toward the men's bathroom just moments before they jumped him without warning in the sauna.
From the looks of it, it seems like the men had communicated about the attack before they approached 6ix9ine. Staff at the LA Fitness in South Florida told the outlet that the rapper worked out at their location a lot in the past without any issues. They said he usually hits up the gym for about 20 minutes and mostly uses the stair climbing machine. If people did recognize him, the staff said he was peaceful and didn't have any issues with posing for photos. In their eyes, the rapper didn't do anything that would warrant such a vicious attack.

The brutal beatdown happened in the locker room inside the gym on Tuesday night. The three men threw 6ix9ine to the floor where they kicked and pummeled him. The rapper's lawyer said his client sustained numerous injuries to his jaw, ribs and back. After he walked out of the bathroom, gym staff rushed 6ix9ine to a safe room until EMS and police arrived. He was then transported to the hospital in an ambulance.

There's no confirmation on whether or not the beating stems from his high-profile testimony against the Nine Trey Gangsta Bloods he used to roll with. The incident is currently being investigated by the Palm Beach County Sheriff's Office. As of this report, the alleged attackers have not been identified.