GROUPLOVE Announces New Album & Previews Project With Double Single
By Taylor Fields
March 23, 2023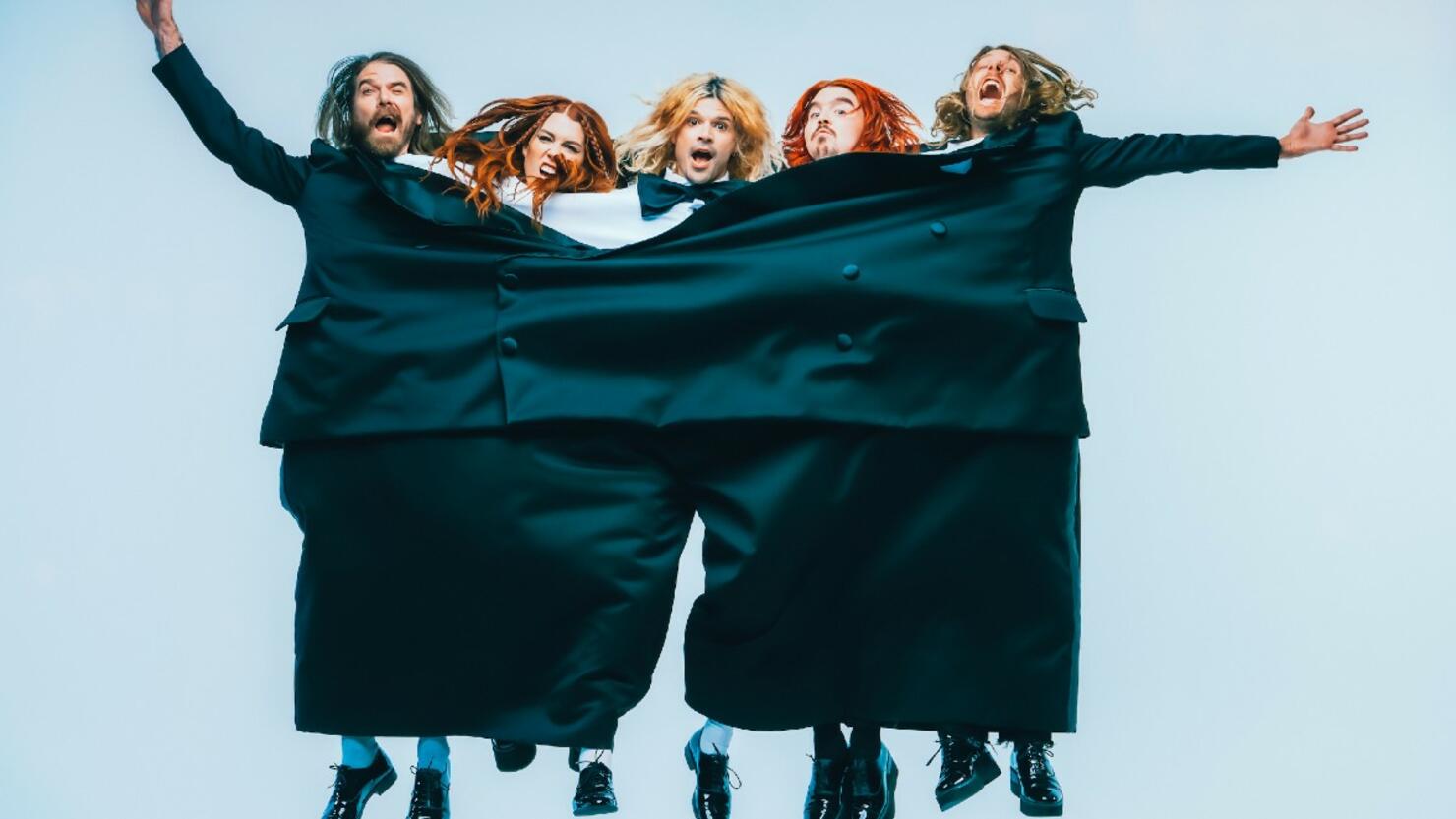 GROUPLOVE has a brand new album on the way, and giving fans the first taste of it with their double single "Hello, All!"
The band opened up about their new music, and in a statement explained of "All," "That song is our way of asking, 'Why do we always want something more than what we have?' So many of us are stuck in this perpetual cycle of seeking some type of validation or fulfillment from the outside world, when it's very possible that everything we need already exists within us."
And talking about "Hello," the band's Hannah Hooper said, "We had this demo Ben and I had been working on that wasn't quite finished and we decided to break it out and mess around with it. There was this real free and casual feeling that we were done with the album so let's see where this goes in the studio. We went into the lounge and just wrote the chorus on the spot." Christian Zucconi added, "It is funny because it feels so lighthearted, like a sing-along, but if you listen it's all about feeling lost and alone and wanting so badly for people to look up and connect."
GROUPLOVE's new album, I Want it All Right Now, showcases 11 new songs is set to be released on July 7th. According to a press release the project, "emerged from a period of intense transformation for Hooper and Zucconi. "For me this whole journey started with wanting or asking for certain things from the world around me, then slowly turning inward and realizing I needed to pay more attention to what was going on internally," explained Hooper. She added, "Our daughter has been our teacher and completely reframed the way we see the world. From the get-go our band has been about bringing joy and a sense of safety and inclusion to people's lives, and now we feel even more of a need to help everyone feel this very powerful love that we believe exists, and that links all of us together."
I Want It Right Now Track Listing 
1. "All"
2. "Cheese"
3. "Malachi"
4. "Hello"
5. "Eyes"
6. "Billie"
7. "Tryin'"
8. "Cream"
9. "Francine"
10. "Climb"
11. "Wall"