BIA & Timbaland Team Up To Reimagine One Of Missy Elliott's Classics
By Tony M. Centeno
March 24, 2023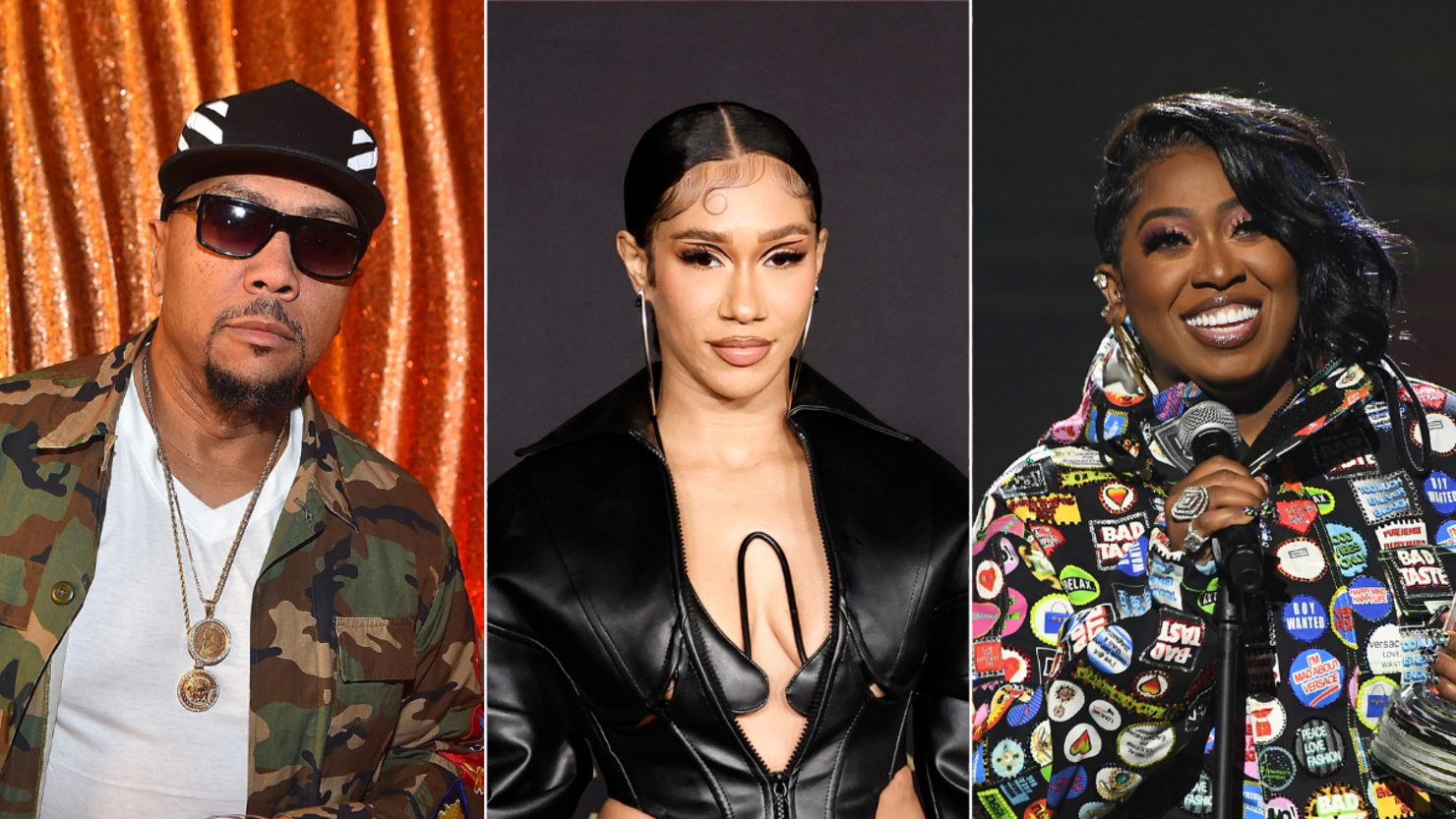 BIA channels her inner Missy Elliott on her new Timbaland-produced banger.

On Friday, March 24, the Epic Records signee dropped her latest single "I'm That B*tch." The Timbaland-produced track is hard-hitting drill record inspired by Missy Elliott's "She's a B*tch." The song she samples, which Timbo also produced, appears on Missy's 1999 album Da Real World. In her rendition, BIA lays down aggressive bars throughout the song and even keeps Missy's original cadence for the chorus. For the official video, the "LONDON" rapper flaunts the most unique futuristic outfits, which seem to be inspired by some of Missy's classic looks.
"I'm so grateful for you both!" BIA wrote in her recent Instagram post. "Thank u for all the doors you've opened for artists like me & the culture."

"I'm That B*tch" is just the latest single that's made BIA a top-tier rapper in generation where the ladies are dominating. It comes just a year after she collaborated with Missy on Doechii on Afrojack and David Guetta's collaborative effort "Trampoline." Prior to her latest hit, the Perico Princess dropped off songs like "SIXTEEN" and "LONDON" featuring J. Cole. She also appeared on the Queens mix of Nicki Minaj's "Super Freaky Girl" alongside JT of City Girls, Maliibu Miitch, Akbar V and Katie Got Bandz. The song will most likely appear on his upcoming album reportedly called Full Circle.

BIA hasn't confirmed a release date for the album just yet. However, with all the new music she's been dropping lately, she's bound to give up the details soon enough. Watch the video for "I'm That B*tch" below.