WATCH: 'You Can't Detain Me,' Oklahoma Rep. Tells Officers During Arrest
By Bill Galluccio
March 27, 2023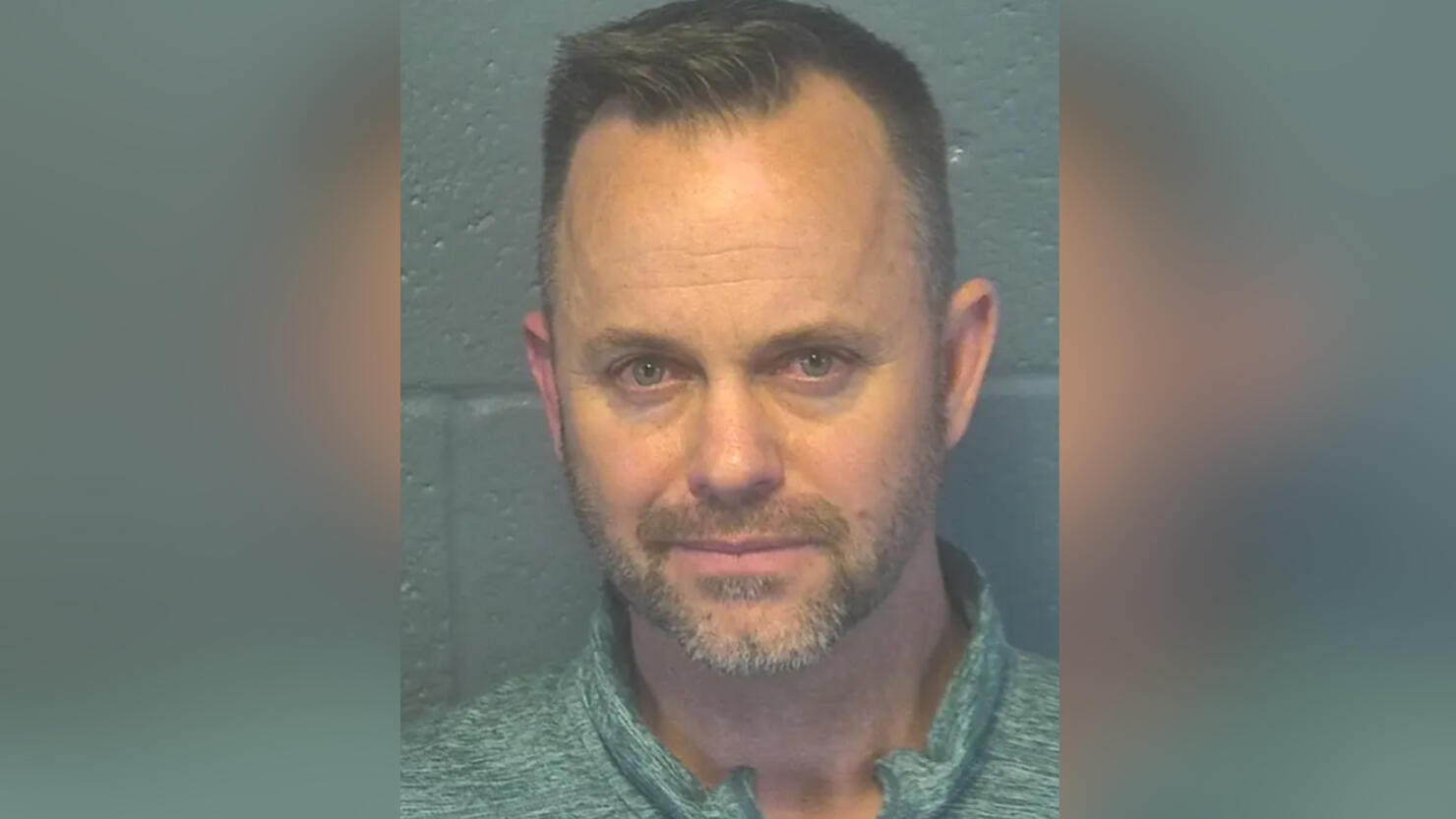 Photo: Oklahoma County Detention Center
The Oklahoma City Police Department released over 25 minutes of video footage of the arrest of state Rep. Dean Davis. Davis was taken into custody last Thursday (March 23) on a complaint of public intoxication.
Sgt. Timothy Brewer was heading back to the police station with a lieutenant when they saw Davis and several others on the patio of a bar. The two officers approached the group and told them that bars close at 2 a.m. and they had to go home.
The men refused to leave, and Davis began to argue with Brewer, showing him his legislative credentials.
"Read the back of that card. Read what state law says," Davis told Brewer.
"Senators or representatives shall, except for treason, felony or breach of peace, be privileged from arrest during the session of the Legislature," Brewer replied, reading from the back of the card.
"Correct," Davis said.
"You're not in the Legislature," Brewer countered.
"Yes, I am!" Davis told him.
"Ok, well, you're not in the state Capitol right now," Brewer replied.
"Fine, call your advisor. Call everyone," Davis told Brewer.
"So, at this point right now, the way I'm reading it, I'm not arresting you at the state Legislature," he said.
"You can't detain me," Davis said, interrupting him.
"I can, and I am right now," Brewer told him.
While Davis was in the back seat of the patrol car, he demanded that Brewer contact his supervisor.
"Your (Fraternal Order of Police) officer and your supervisor need to be called now," Davis said. "Do you understand that?"
Davis then tried to argue that Brewer could not prove he was drunk because he didn't conduct a sobriety test.
"How is that even possible? Because you never even tested or did anything. Why won't you answer me on that one?"
"There's nothing to answer," Brewer explained. "Your speech is slurred, you've got the smell of alcohol on your breath, and you can't understand or obey simple instructions."
Mark Nelson, president of the Oklahoma City Fraternal Order of Police, praised Brewer for keeping calm while taking Davis into custody.
"The detention and arrest of Rep. Davis were completely justified," Nelson said in a statement. "Our officers must deal with circumstances that are difficult and require much patience. We are proud of how Sgt. Brewer represented himself and the police department."
After the incident, Davis apologized but denied any wrongdoing.
"I dispute any wrongdoing," Davis said. "However, I do want to take this opportunity to apologize to this body for creating this unnecessary distraction from the important work of the House."