At Least 39 Dead In Fire Near US-Mexico Border
By Jason Hall
March 28, 2023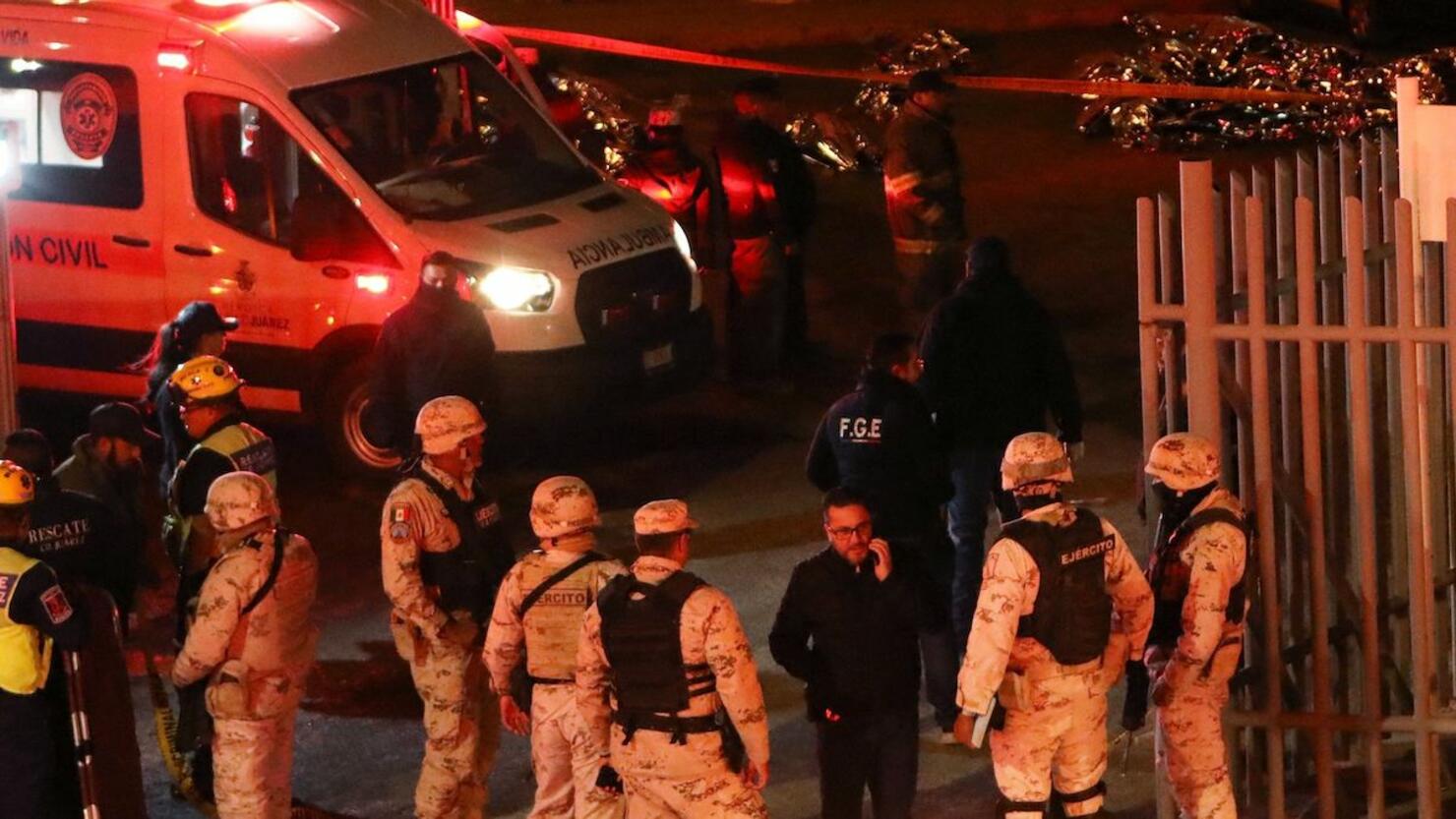 At least 39 people were killed in relation to a fire that broke out at a migrant center near the United States-Mexico border Monday (March 27) night.
The National Migration Institute in Ciudad Juaraz confirmed that the fire began at one of its facilities in the Chihuahua state -- which is near the Santa Fe International Bridge across the U.S.-Mexico border from El Paso, Texas -- in a statement obtained by NBC News Tuesday (March 28) morning. The agency said 29 people were taken to four nearby hospitals in "delicate-serious condition" among the total 68 migrant men from Central America and South America being held at the facility when the fire spread.
Photos captured at the scene showed rows of bodies laid out under silver sheets while authorities responded. The cause of the fire was not publicly determined but the agency said it "strongly rejects the acts that led to this tragedy" without providing additional details.
The National Human Rights Commission said it was called to provide assistance to the migrants affected by the fire as authorities continue to investigate the incident. Andrea Chávez, federal deputy of Ciudad Juarez, confirmed that Mexico's prosecutor general had launched an investigation into the fire in a statement shared on Facebook.
"With deep sadness and sorrow, we learned about the fire that happened inside the INM of Ciudad Juarez," Chávez said in a translated post. "We will wait for the official information and, from this moment, we convey our condolences to the families of the migrants.
"FGR has begun the investigation."