Kelsea Ballerini's Retro-Inspired Video 'Needed To Be Fun... And Funny'
By Kelly Fisher
March 31, 2023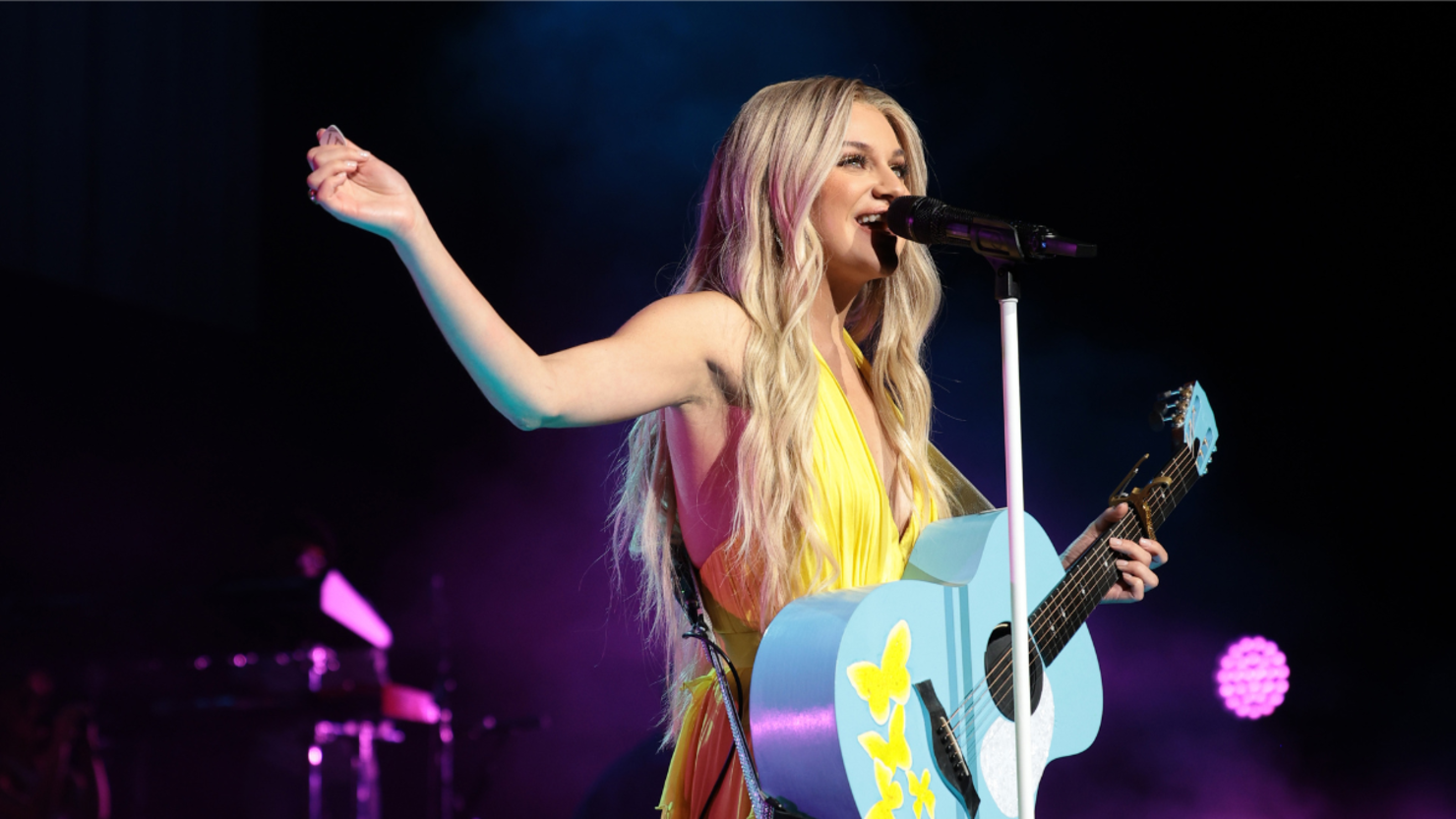 Kelsea Ballerini premiered her retro "If You Go Down (I'm Goin' Down Too)" music video, setting the scene with a "group of gossipy girlfriends in a classic '60s/'70s cul-de-sac community." The finished product blends comedy and crime, reminiscent of Lucille Ball, The Chicks' iconic 90s anthem, "Goodbye Earl," and more.
Ballerini's vibrant video is packed with brightly-colored wardrobe pieces and groups of friends having a poolside glass of wine, peppered with glimpses of bleach, knives, flashing police lights and more. She brought the visual to life with director Patrick Tracy, per information provided by her team. The video premiered at 10 p.m. CT on Thursday night (March 30), and CMT and MTV began broadcast premieres early Friday morning (March 31).
"I wanted something that had a real look and feel to it," Ballerini said in a statement. "But it needed to be fun... and funny. I wanted something that made people laugh and clink their glasses, because when I wrote this, I wanted 'If You Go Down' to be a song that was a reason to turn up the dial.
"Obviously, it's not true, but it's fun to sing a line like 'Hypothetically, if you ever kill your husband, Hand on the Bible, I'd be lying through my teeth...'," she added, laughing "Nobody would ever do that, but it's the kind of joke you can take in a song that's funny."
Ballerini previously referenced the now-iconic line of the song as she reflected on some of the best highlights of her headlining tour. She gushed over the "progressively more unhinged 'HYPOTHETICALLY IF YOU EVER KILL YOUR HUSBAND' moment."
"If You Go Down (I'm Goin' Down Too)" was one of 15 tracks included on Ballerini's latest full-length album, Subject To Change, which released in September. The album also included "The Little Things," "Love Is A Cowboy," "HEARTFIRST," "You're Drunk, Go Home" (featuring Carly Pearce and Kelly Clarkson) and other fan-favorites. Ballerini previously described the fan-favorite anthem as one that's "giving thelma and louise mary anne and wanda ride or die through calm and chaos a thank god for friends bippity bop."
The award-winning singer-songwriter told her Instagram followers to "tag the best friend you would become unhinged for…the music video for if you go down (i'm goin' down too) is out now."
Watch the "If You Go Down (I'm Goin' Down Too)" music video here: