Mets Owner Says Team Will Change 'Phillie Colors' Patch Amid Fan Backlash
By Jason Hall
April 7, 2023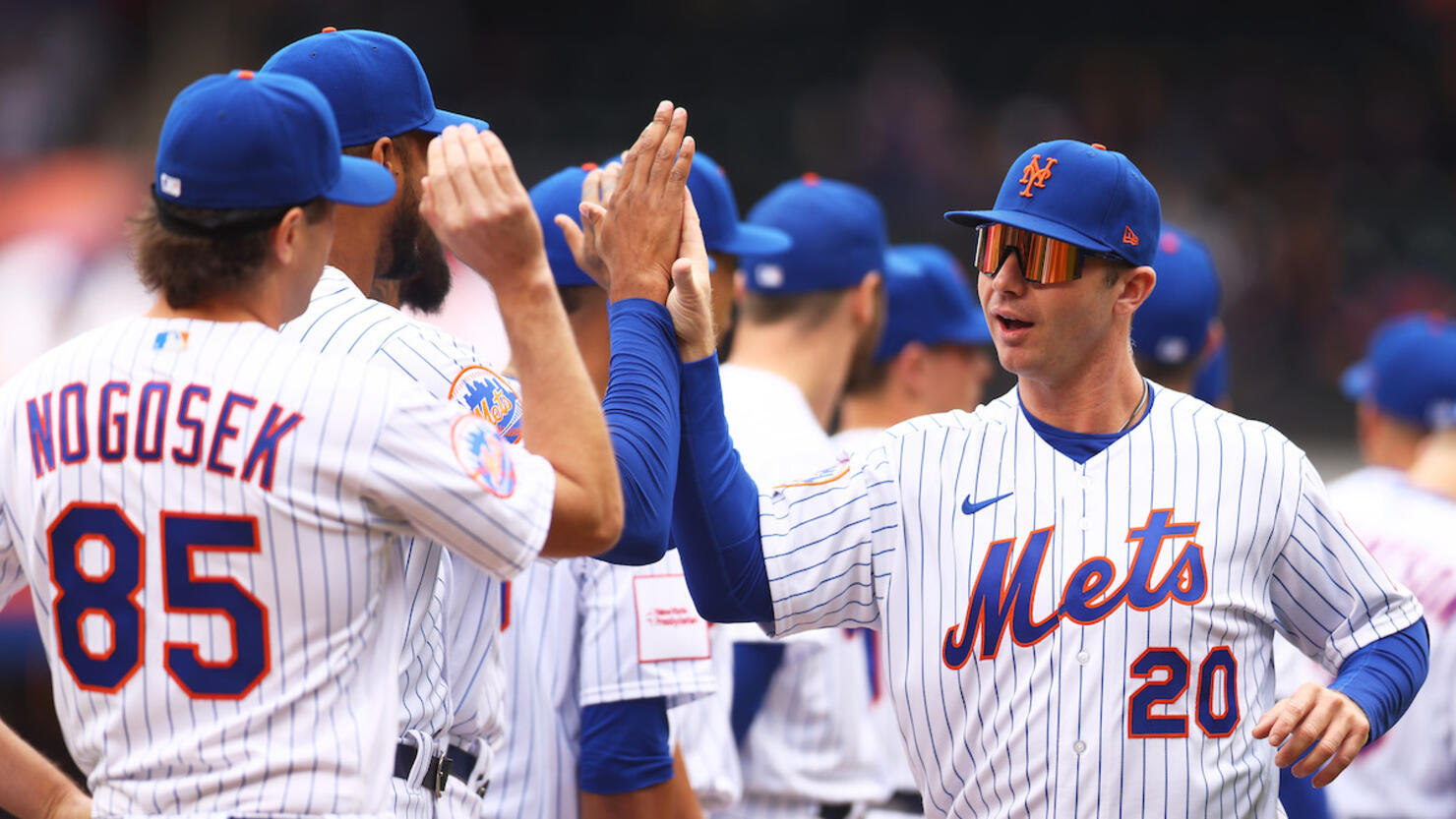 New York Mets owner Steve Cohen said the team will make adjustments to its New York Presbyterian Hospital sponsorship patch following backlash from fans who shared their displeasure on social media.
"They're Phillies colors," Cohen said, referring to the red and white patch before the Mets' 2023 home opener against the Miami Marlins at Citi Field on Friday (April 7) via the New York Post.
Cohen said he spoke with New York Presbyterian's chief executive officer Steve Corwin, who agreed to make changes to the patch moving forward.
"He agreed and I agreed that it should be more Met-appropriate," Cohen added.
The Mets announced their partnership with New York Presbyterian with a photo of their home jersey featuring a large white square with red letters and a red outline on Thursday (April 6), which was met with negative and sarcastic responses, though many were directed at the size of the large patch, rather than its color.
This is hideous. Doesn't Steve Cohen have enough money?

— Noah Gittell (@noahgittell) April 6, 2023
The Mets wore the patch during Friday's came against the Marlins. The team was originally scheduled to host their home opener on Thursday (April 6), but announced its postponement on Wednesday (April 5) amid rain forecasts in the area.
The Mets and Marlins enter Friday's game tied for second in the NL East with 3-4 records, respectively.