Stunna 4 Vegas & Monaleo Announce They're Expecting Their First Child
By Tony M. Centeno
April 17, 2023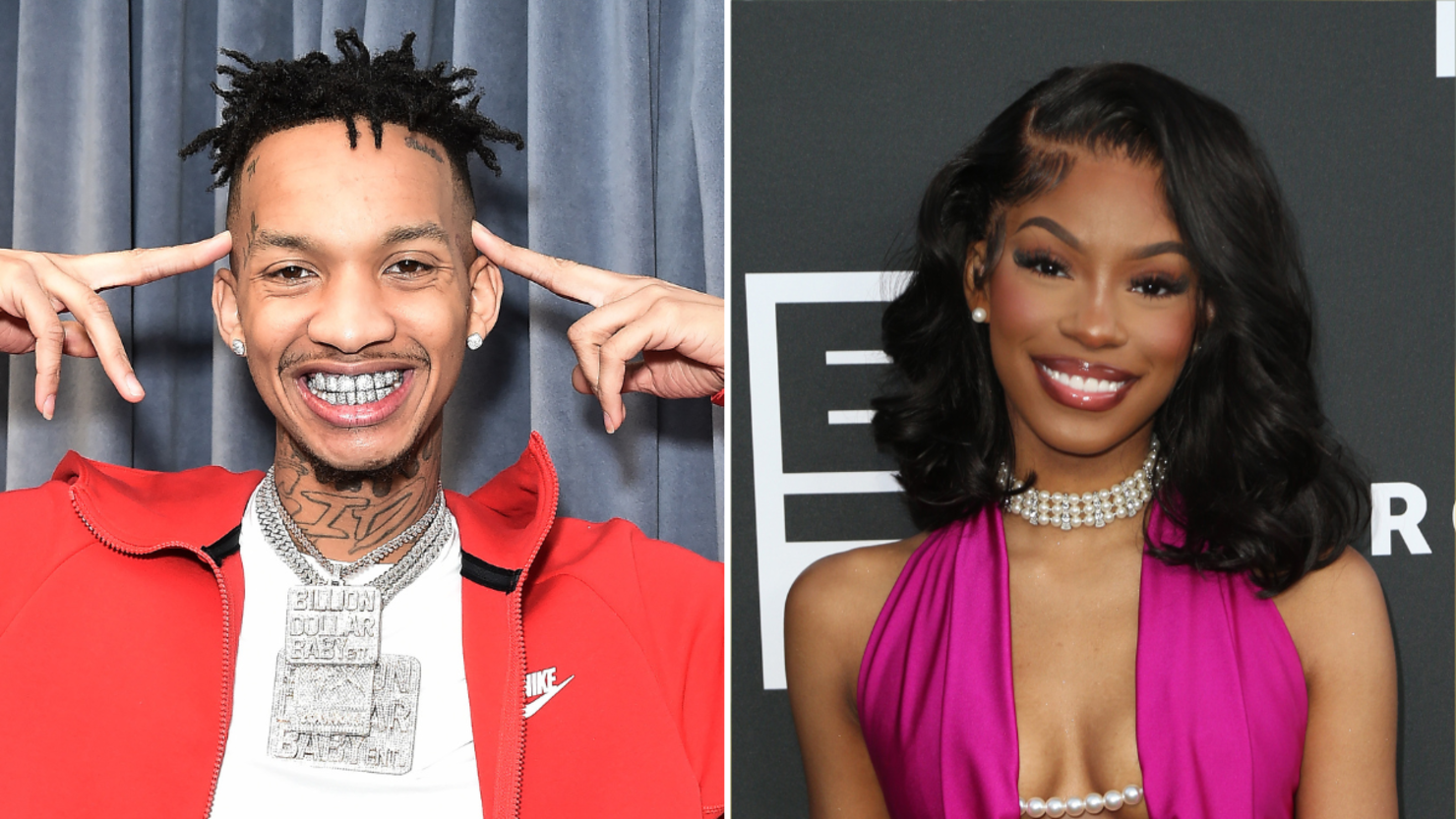 Stunna 4 Vegas and Monaleo are preparing to welcome their first child together.

In a pair of touching posts they uploaded to Instagram on Saturday, April 15, both rappers revealed the news in their own way. The "Up The Smoke" rapper posted the ultrasound photos of the child and included photos of himself with 'Leo and her baby bump. In the caption, he included a lengthy reflection of his relationship with her thus far.

"I tightened up for you," he wrote. "I turned all this s**t around for you I love you so much & ain't got to touch you yet you won't have to worry about nothing in the world!"
"I won't steer you in the wrong direction I won't miss a beat I won't let you make the same mistakes I made," he continued. "We gone have the relationship & bond that I always wanted from a father I can't wait to catch you & hold you I appreciate you & your mama for changing my life right on time I can go on & on moral of the story is it's all about you kid nothing matters anymore you the top priority ❤️❤️❤️❤️ @themonaleo thank you for letting me in like no other I'm rocking to yo beat 4L & after 🌍."

Meanwhile, Monaleo shared gorgeous images from her recent maternity photoshoot with the caption, "God is a woman." The "Ridgemont Baby" artist also formally debuted her baby bump to the world during her surprise appearance at Coachella over the weekend. She hit up the Sahara stage alongside Flo Milli to perform their recent hit "Bed Time."

Congratulations to Stunna 4 Vegas and Monaleo! Check out her Coachella performance below.