Damar Hamlin's NFL Status Officially Determined
By Jason Hall
April 18, 2023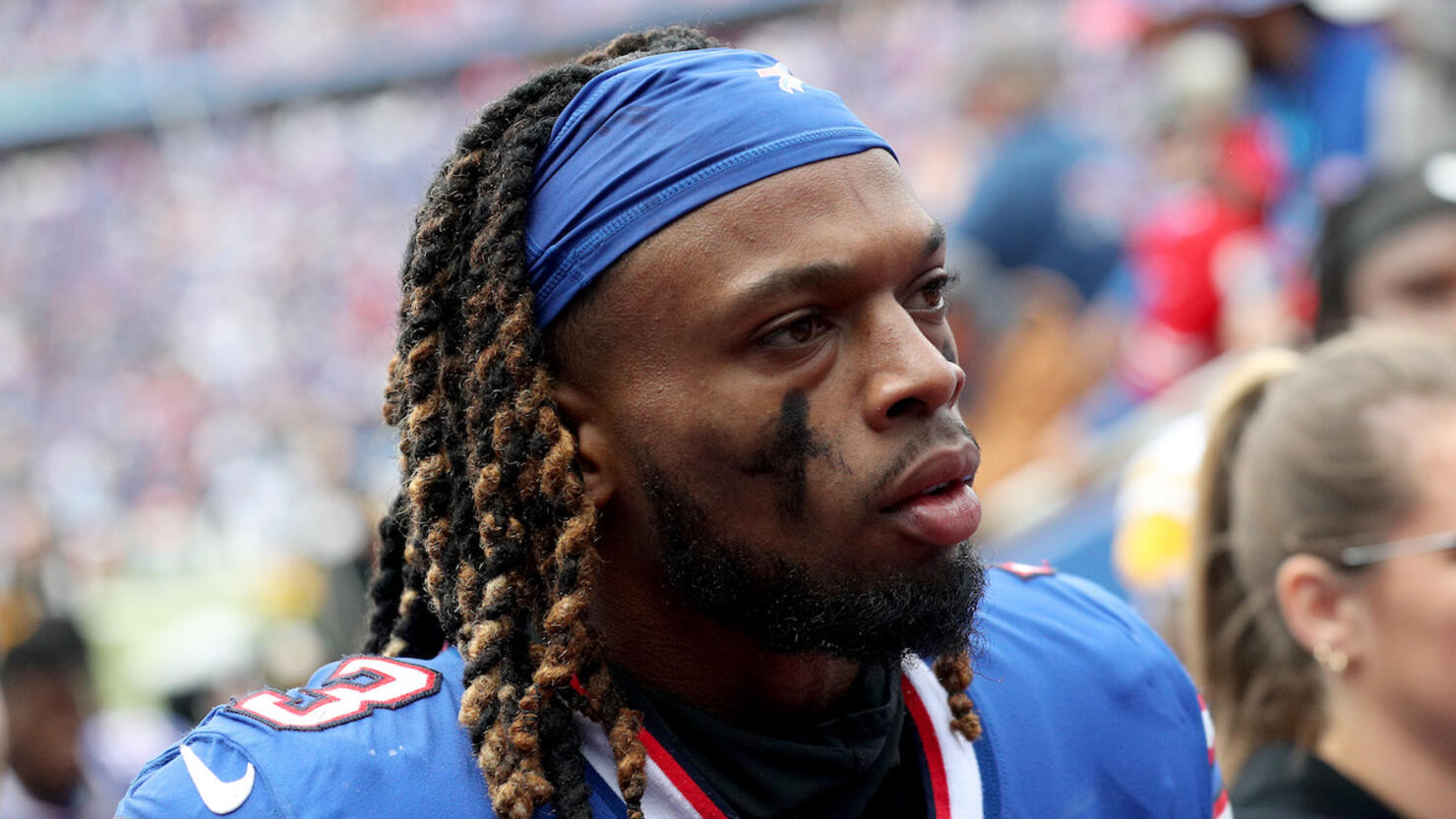 Buffalo Bills safety Damar Hamlin has been cleared to resume full activity just three months removed from suffering cardiac arrest, general manager Brandon Beane told reporters on Tuesday (April 18).
"He's seen three additional specialists, most recently on Friday and they're all in agreement, it's not two to one or three to one or anything like that. They're all in lockstep of what this was and that he is cleared, resume full activities just like anyone else who was coming back from an injury or whatever so he's fully cleared, he's here and he is of the mindset, he's in a great headspace to come back and make his return," Beane said.
Hamlin suffered cardiac arrest during the first quarter of the Bills' since-cancelled Monday Night Football game against the Cincinnati Bengals on January 2. A stretcher and ambulance came onto the field and CPR was administered by first responders.
Hamlin was hospitalized at the University of Cincinnati Medical Center and initially reported to be in critical condition before making a miraculous recovery, which coincided with an outpouring of support from players, coaches and fans. A GoFundMe page initially launched by Hamlin's Chasing M's Foundation to support a toy drive prior to his medical situation -- and later to support his recovery after far exceeding its $2,500 goal -- raised more than $9 million.
The Pittsburgh native was released from UC Medical Center one week after suffering cardiac arrest and discharged from Buffalo General Medical Center/Gates Vascular Institute after completing a series of tests and evaluations two days later.