Tua Tagovailoa Says He Contemplated Early Retirement
By Jason Hall
April 19, 2023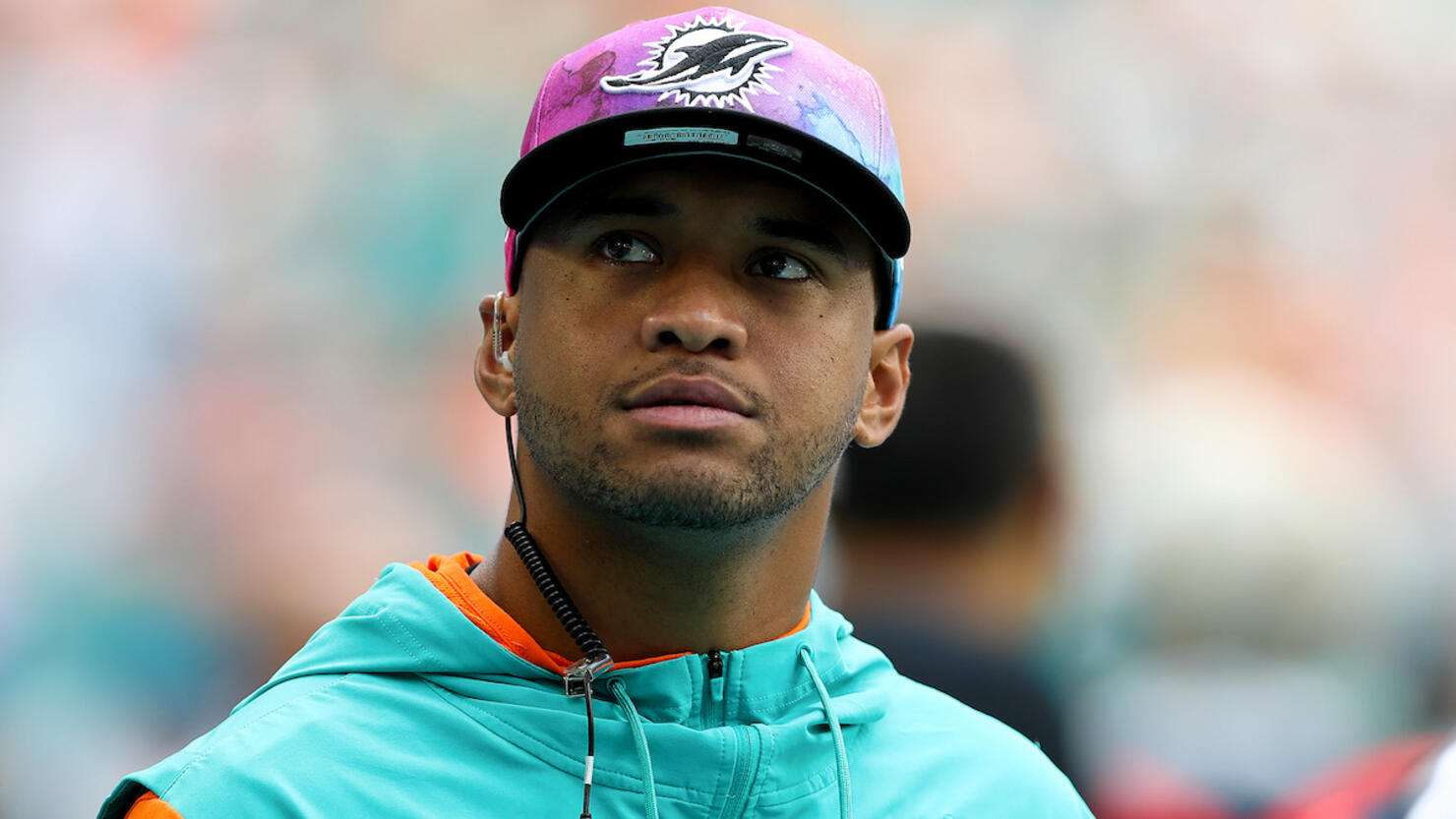 Miami Dolphins quarterback Tua Tagovailoa revealed that he contemplated an early retirement after dealing with multiple concussions during the 2022 season.
"I think I considered it for a time having sat down with my family, having sat down with my wife and having those kind of conversations," Tagovailoa told reporters on Wednesday (April 19) via NFL Network's Cameron Wofle. "Really, it would be hard for me to walk away from this game with how old I am, with my son. I always dreamed of playing as long as I could to where my son knew exactly what he was watching his dad do.
"It's my health, it's my body and I feel like this is what's best for me and my family. I love the game of football. If I didn't I would've quit a long time [ago]."
Tua Tagovailoa says he discussed the idea of retiring from football after the season with family but he decided to keep playing. He says this is his health and life. He thinks this is what's best for him & his family. pic.twitter.com/6LfHd1RxwA

— Cameron Wolfe (@CameronWolfe) April 19, 2023
Tagovailoa, 25, was placed in the NFL's concussion protocol twice and suffered several concerning blows to the head during the 2022 NFL season which, despite being limited to just 13 games, was the most productive of his three-year career.
Tagovailoa cited medical opinions that Chronic Traumatic Encephalopathy (CTE) "wasn't going to be a problem" for him as he's not "constantly" hitting his head like players at other positions and added that he "learned how to fall" while incorporating jiu-jitsu training into his offseason regimen.
Last month, the Dolphins informed Tagovailoa that they would pick up the fifth-year option on his rookie deal, sources with knowledge of the situation confirmed to NFL Network's Mike Garafolo at the time.
The #Dolphins have informed QB Tua Tagovailoa they're picking up his fifth-year option, sources say. Once executed, Tagovailoa will be guaranteed $23.2 million for the 2024 season.

Another indication Miami is confident Tagovailoa will be their quarterback for a long time. pic.twitter.com/lZtSQxrbgQ

— Mike Garafolo (@MikeGarafolo) March 10, 2023
Tagovailoa will be guaranteed $23.2 million for the 2024 season as part of the move, which provides the latest example of the team's plans for the 25-year-old to be its long-term option at quarterback. The former Alabama standout was selected by the Dolphins at No. 5 overall in the 2020 NFL Draft and threw for a career-best 3,548 yards, 25 touchdowns and eight interceptions on 259 of 400 passing.
Both head coach Mike McDaniel and general manger Chris Grier had publicly committed to Tagovailoa as the Dolphins' starting quarterback for the upcoming 2023 NFL season prior to the team's decision to exercise his fifth-year option last month.