Carrie Underwood Reveals Added 'REFLECTION: The Las Vegas Residency' Dates
By Kelly Fisher
April 24, 2023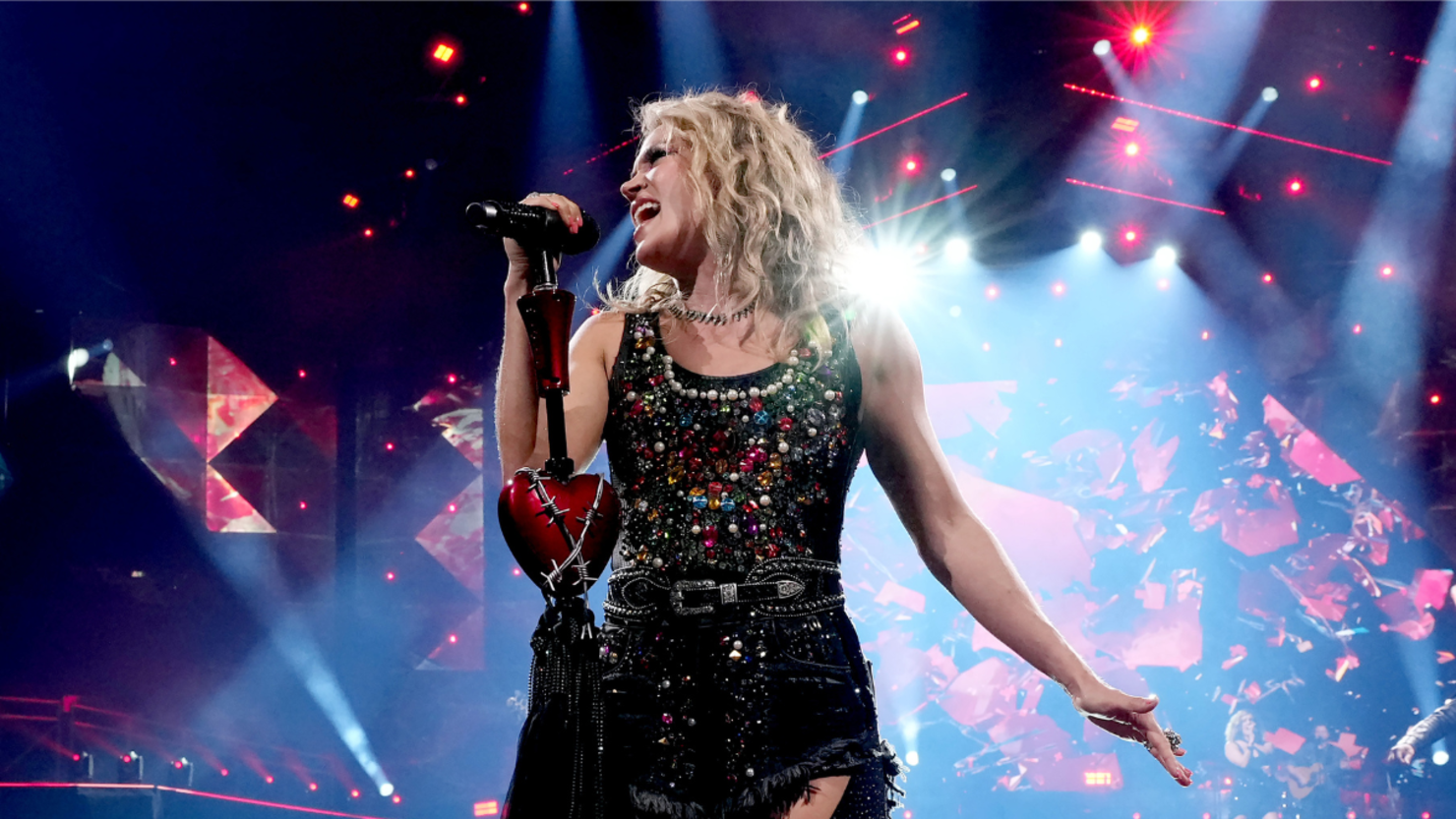 Carrie Underwood extended her high-energy Las Vegas residency again, revealing a list of added performances on her social media channels on Monday morning (April 24).
"You've asked for more so we're giving it to ya! We've just added even more dates to #REFLECTION: The Las Vegas Residency this year!" Underwood captioned a reel on Instagram, featuring a slideshow of epic photos from her performances and set to her iconic Vegas-inspired anthem, "Last Name." "We'll be in Vegas for shows this Summer, Fall AND Winter, so pick your date and come see REFLECTION in 2023! 🤩"
Underwood's REFLECTION: The Las Vegas Residency is hosted at Resorts World Theater, a 5,000-capacity venue. The "Ghost Story" superstar was the first artist to take the theater's stage. She's returning after powerful performances in dozens of cities on the "Denim & Rhinestones Tour," which wrapped up last month.
"I'm thrilled to be returning to Resorts World Las Vegas next summer," Underwood previously said in a statement. "REFLECTION is a show I'm so proud of and have so much fun performing. I love being out on the road with THE DENIM & RHINESTONES TOUR and look forward to returning to Vegas once that wraps, as it has become our home away from home where we get to play to audiences from all over the world."
See Underwood's newest REFLECTION dates here:
💎 June 21, 23, 24, 28, 30 
💎 July 1
💎 September 20, 22, 23, 27, 29, 30
💎 November 29
💎 December 1, 2, 6, 8, 9, 13, 15, 16